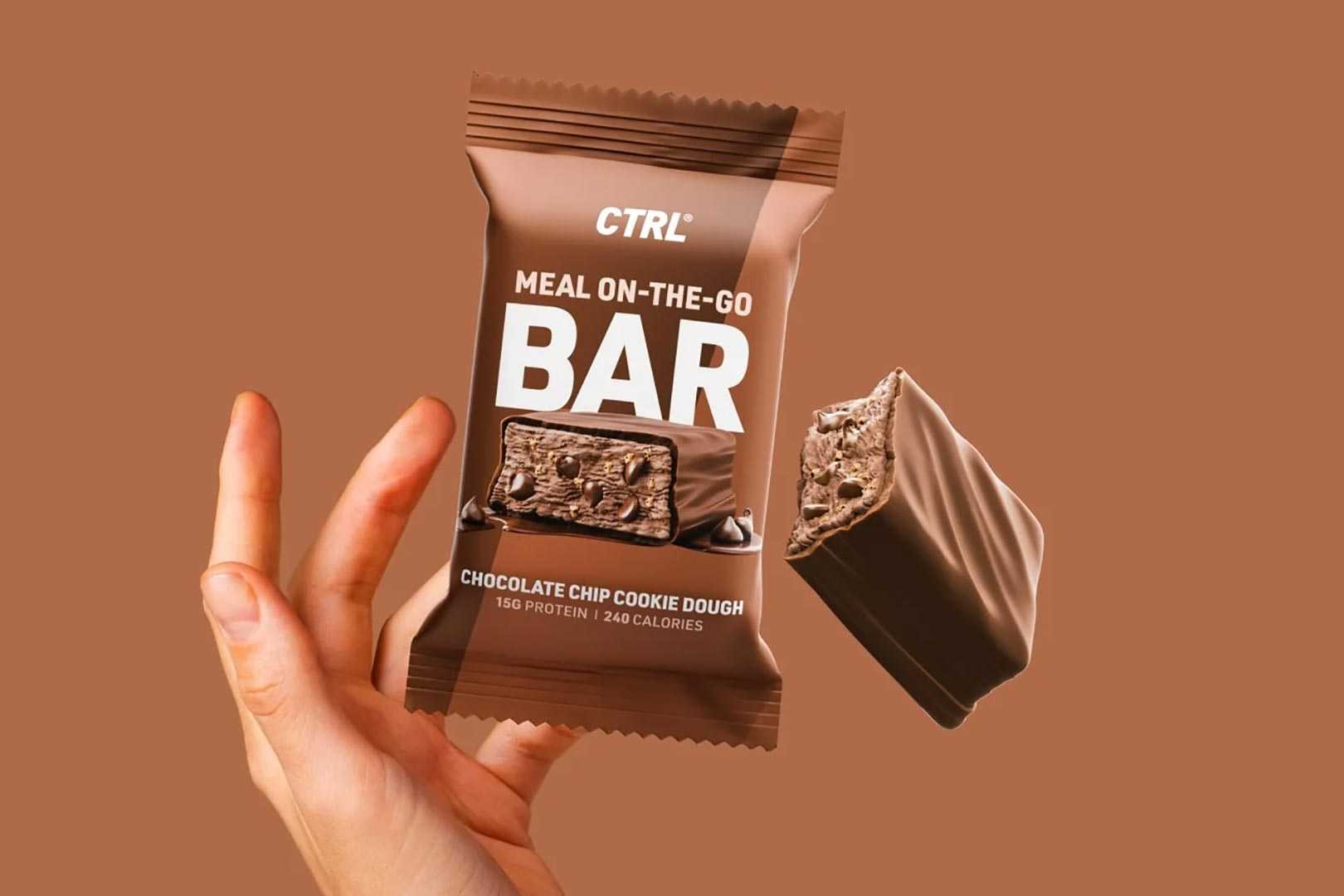 CTRL is an incredibly unique competitor in the world of gaming supplements, mostly due to how uncommon its lineup of products is. Instead of putting together something for energy and focus, its first drop was a balanced and nutritious meal replacement. Last year the growing brand did it again, going outside the traditional gaming method and entering the world of functional food with the CTRL Bar.
A couple of months ago, CTRL teased what appeared to be a new and improved version of its high-protein snack, and this month it has gone ahead and released precisely that. The CTRL Bar, or more completely, the CTRL Meal On-The-Go Bar, has been restocked on the brand's website with some tweaks. The revamped product is said to be softer, chewier, and tastier, all while providing the same sort of nutrition profile.
CTRL's new and improved CTRL Bar packs 15g of protein a bar, 27g of carbohydrates with 12g of that sugar, 11g of fat, and 240 calories. Those numbers are the same for the two flavors it's launched in, which still have delicious inclusions throughout the bar. The options are Magic Charms with marshmallow cereal pieces and the completely new Chocolate Chip Cookie Dough filled with sweet and tasty chocolate chips.
While it may not seem like a big deal to get some tweaks for the CTRL Bar, it is incredibly impressive when you consider all of the details. The protein snack is only CTRL's second product, it was available for just half a year before being improved, and the better taste and texture have been achieved with no change in the macros. We almost never see functional products updated this quickly, let alone maintaining the macros.
The revamped CTRL Meal On-The-Go Bar can be purchased straight from CTRL's online store, alongside its original meal replacement, at $35.99 for a box of a dozen bars. We did have the pleasure of sampling the original and did find it a lot tougher than other nut butter-based products like the Outright Bar and Jacked Factory's on-point Authentic Bar, although that seems to have been corrected in the CTRL Bar's latest iteration.