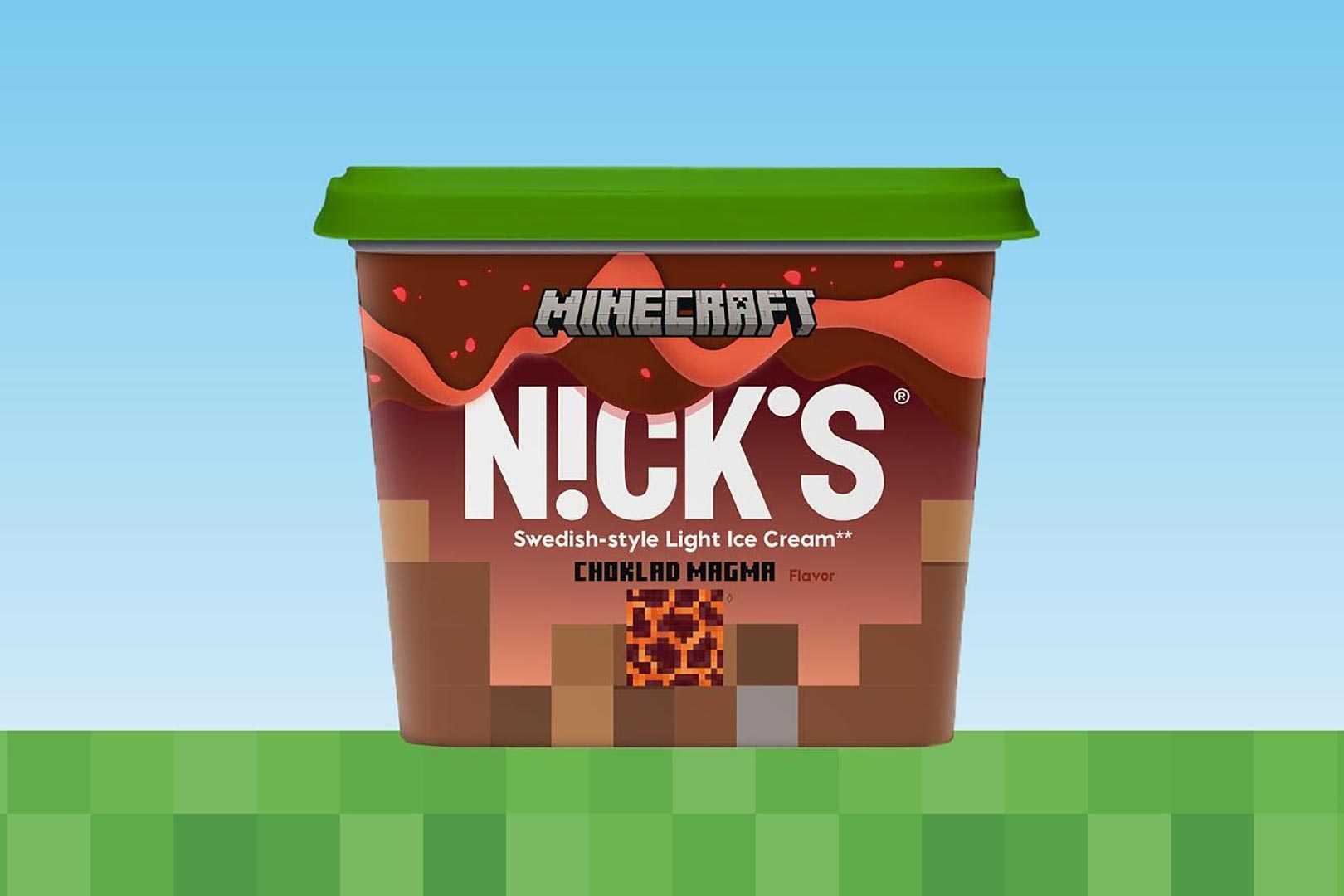 Nick's recently came out and asked fans to cook up their own creative flavor ideas for its collaboration series of keto-friendly ice cream put together in partnership with the iconic video game Minecraft. The collection currently consists of four feature-filled flavors with Enchanted Apple Pie with graham cracker crumbles, Emerald Minta, Peanot Choklad Glowdust, and Cake Blocka blending strawberry ice cream and sprinkles.
Last we checked, some of the more popular creations fans of Nick's had put forward included Diamond Cotton Candy and a fitting Dark Oak Wooden Trap Door. This week the brand has picked its three follower-suggested finalists and is asking everyone to help decide the winner. There is a page at nicks.com to submit your vote, and by voting, you do go in the draw to win a limited edition Nick's and Minecraft loot kit.
The three crowd-sourced ice cream flavors Nick's has as its finalists are Redstone Berries, combining soft vanilla ice cream and sweet strawberries. Next is Vanilj Ghast, with vanilla ice cream, bursts of cherry, and chunks of chocolate. Last but not least is Choklad Magma, one for chocolate lovers, where you get streaks and swirls of strawberry in a rich chocolate ice cream.