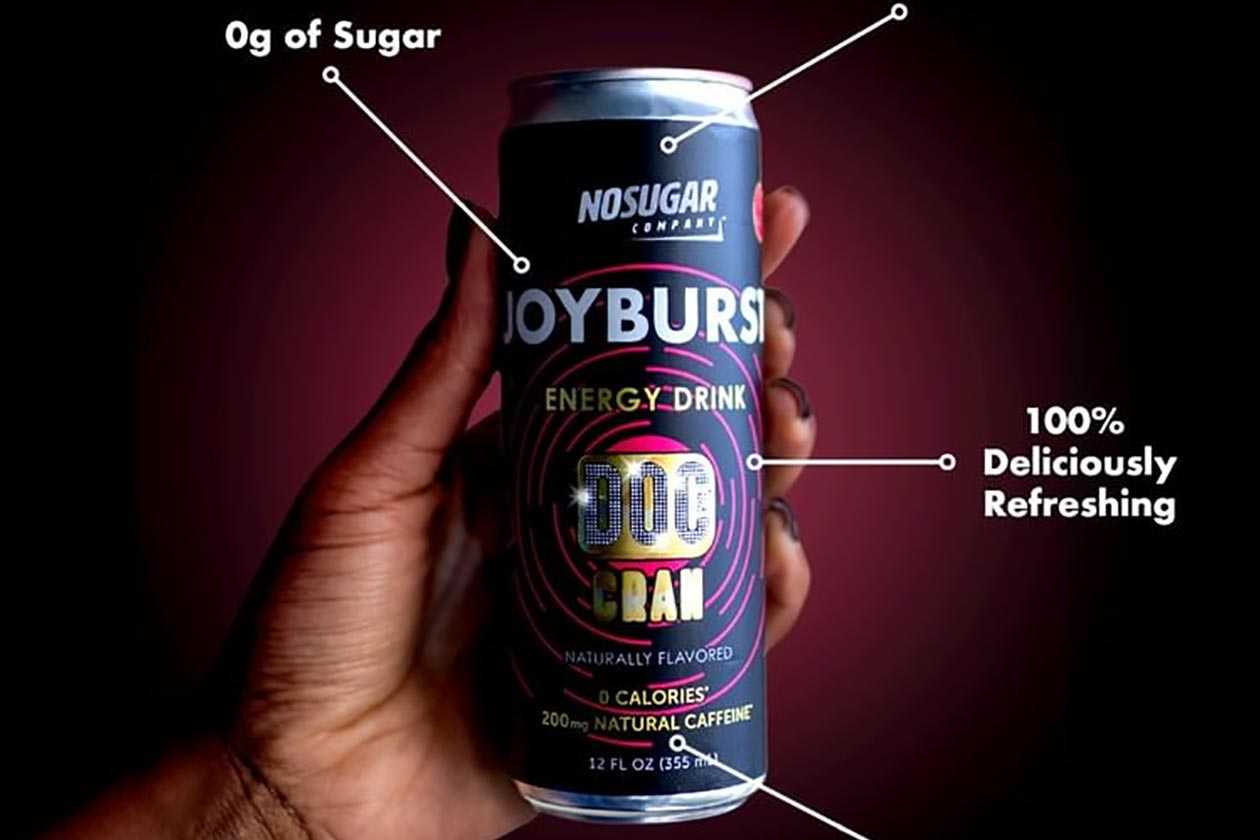 The first flavor The No Sugar Company ever added to the menu of its no sugar, zero calorie energy drink Joyburst was Vanilla Ice, put together with none other than the iconic "Ice Ice Baby" rapper himself, Vanilla Ice. The collaboration certainly made a lot of noise, even more so as the two partnered for a song and music video themed around the beverage.
For its second flavor extension, making it a total of seven tastes for the Joyburst energy drink, The No Sugar Company is teaming up with yet another individual who is also an iconic rapper. This time around, the functional brand has come together with Tracy Lynn Curry, better known as The D.O.C., to create a flavor of Joyburst named D.O.C. N Cran.
Based on the name, we're guessing it's a cranberry flavor, and it features all of the same highlights as the other options with absolutely no sugar, zero calories, and a moderate 200mg of natural caffeine for energy. The product is said to be launching today, and despite being a fun collaboration with The D.O.C., it's only going to be around for a limited time.