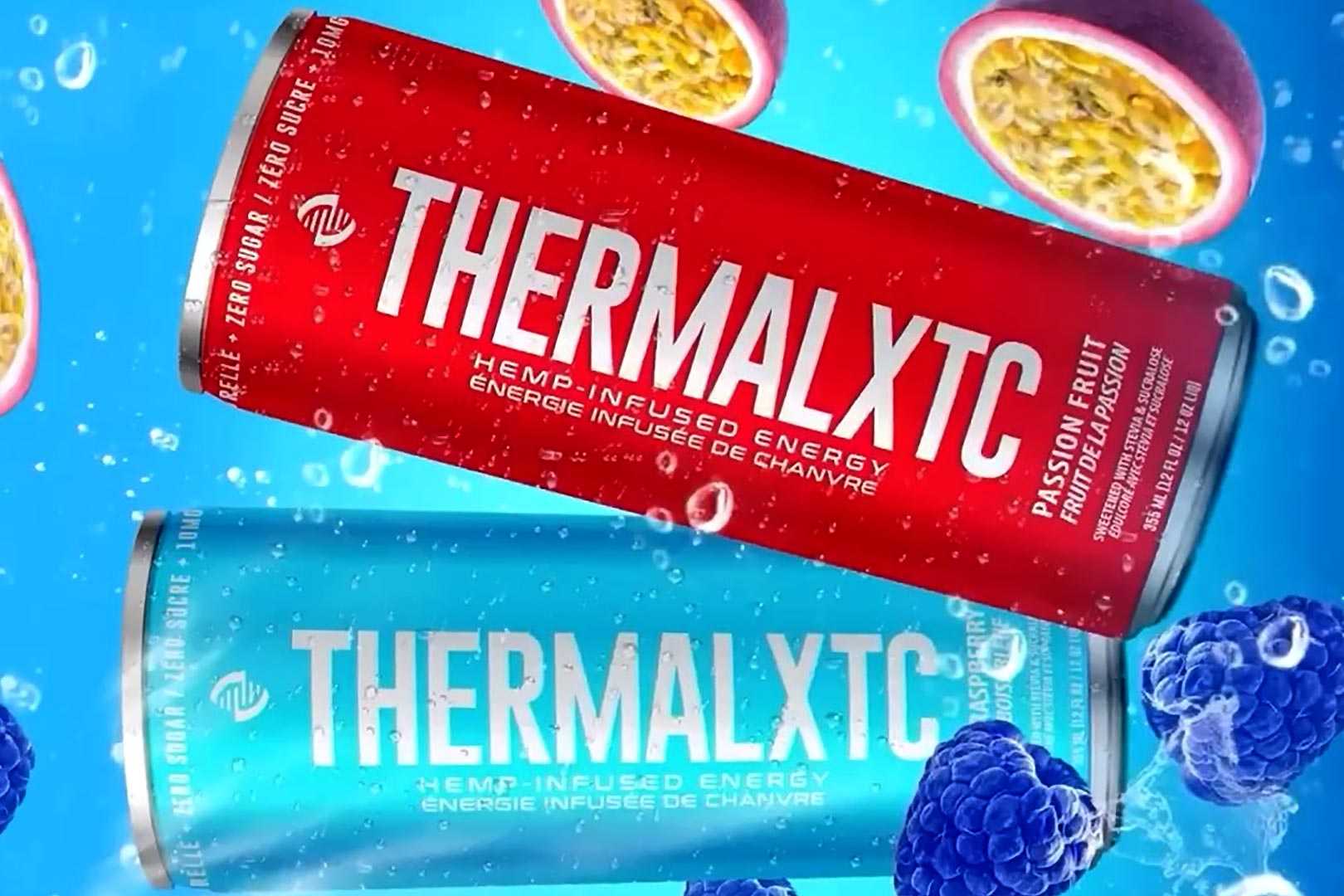 There have been talks about Nutrabolics entering the beverage realm for several years, going all the way back to early 2020 with the announcement of the hemp extract-infused energy drink, Nocturnal. Since then, the brand has dropped a few more mentions of that product, although that eventually turned into the introduction of a separately named beverage in Thermal XTC, although it features all of the same highlights.
After all these years, in the next couple of weeks, rolling out into Canada is that long-awaited beverage debut from Nutrabolics with the Thermal XTC energy drink. While this type of product has been posted about since 2020, the brand has said it's actually been in the works for half a decade. Basically, the Thermal XTC beverage is a long-running project that's finally coming to fruition and is still something relatively different.
The world of energy drinks has changed a lot since Nutrabolics and the category became a point of conversation; however, the combination of full-spectrum hemp extract and energy is not common. The last we heard about the Thermal XTC energy drink was that it contained B vitamins, 10mg of hemp extract, 142mg of natural caffeine, no sugar, and a low five calories per can, and from what we can see, that recipe has remained.
Once again, Nutrabolics is rolling out its longtime-coming Thermal XTC hemp extract-enhanced energy drink over the next few weeks to its many retail partners across Canada, and being a well-established legacy brand, it'll likely be showing up in many places. The Thermal XTC beverage is hitting shelves in two flavors to start with Blue Raspberry and Passion Fruit, both sweetened with stevia and sucralose in a slim 12oz can.