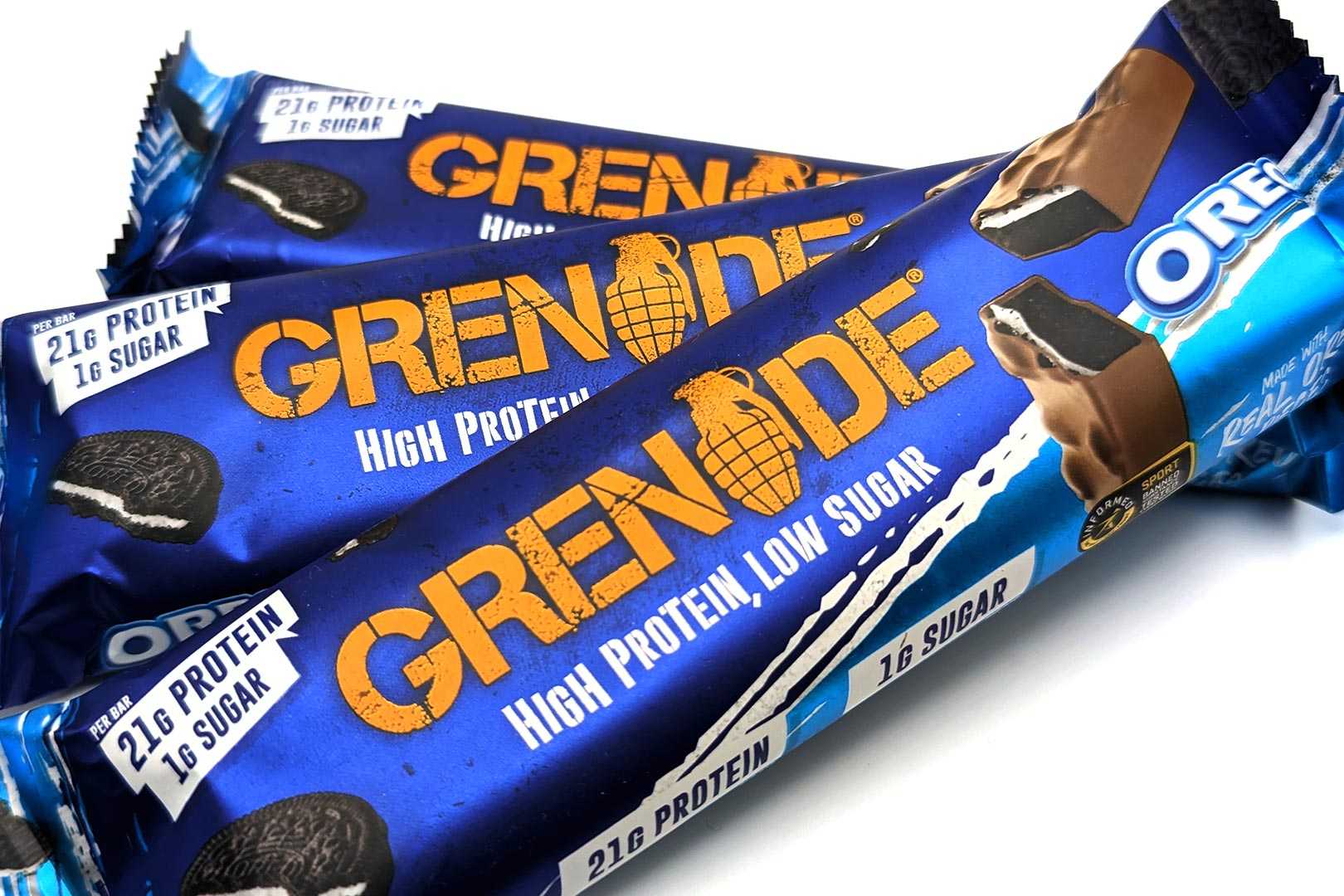 The Grenade Protein Bar, originally the Carb Killa Protein Bar, burst onto the scene several years ago and took the brand to incredible new heights. The first flavor of the product was Caramel Chaos, and it was category-changing, as, at the time, there weren't any amazing candy bar-style snacks out there. Soon after, Grenade introduced its unforgettable Hershey Cookies 'N' Creme-like White Chocolate Cookie.
The Grenade Protein Bar has seen many different flavors over the years, none of them disappointing; in fact, all of them have been absolutely amazing, all while keeping its solid macros of around 20g of protein and about 220 calories. The brand recently introduced a flavor of the legendary protein snack put together in partnership with Oreo, made with authentic Oreo vanilla and cocoa, and Oreo pieces, and all we can say is Grenade has another masterpiece.
Review
When we first tried the White Chocolate Cookie Carb Killa Protein Bar, it blew us away as similar to that original Caramel Chaos; we had never eaten anything like it with under 2g of sugar, that much protein, and on-point calories. All these years later, that same level of impressiveness and leap in standard from Caramel Chaos and White Chocolate Cookie can be seen once again at an even greater level in the Oreo Grenade Protein Bar.
To say Grenade nailed this one is an understatement, as we simply never expected the brand to be able to deliver something this good and have typical Grenade Protein Bar macros of 21g of protein, only a gram of sugar, and 233 calories. To be fair, the brand is owned by Mondelez, and Mondelez owns the legendary Oreo, although again, after all of the protein snacks and functional foods we've tried, we didn't expect this.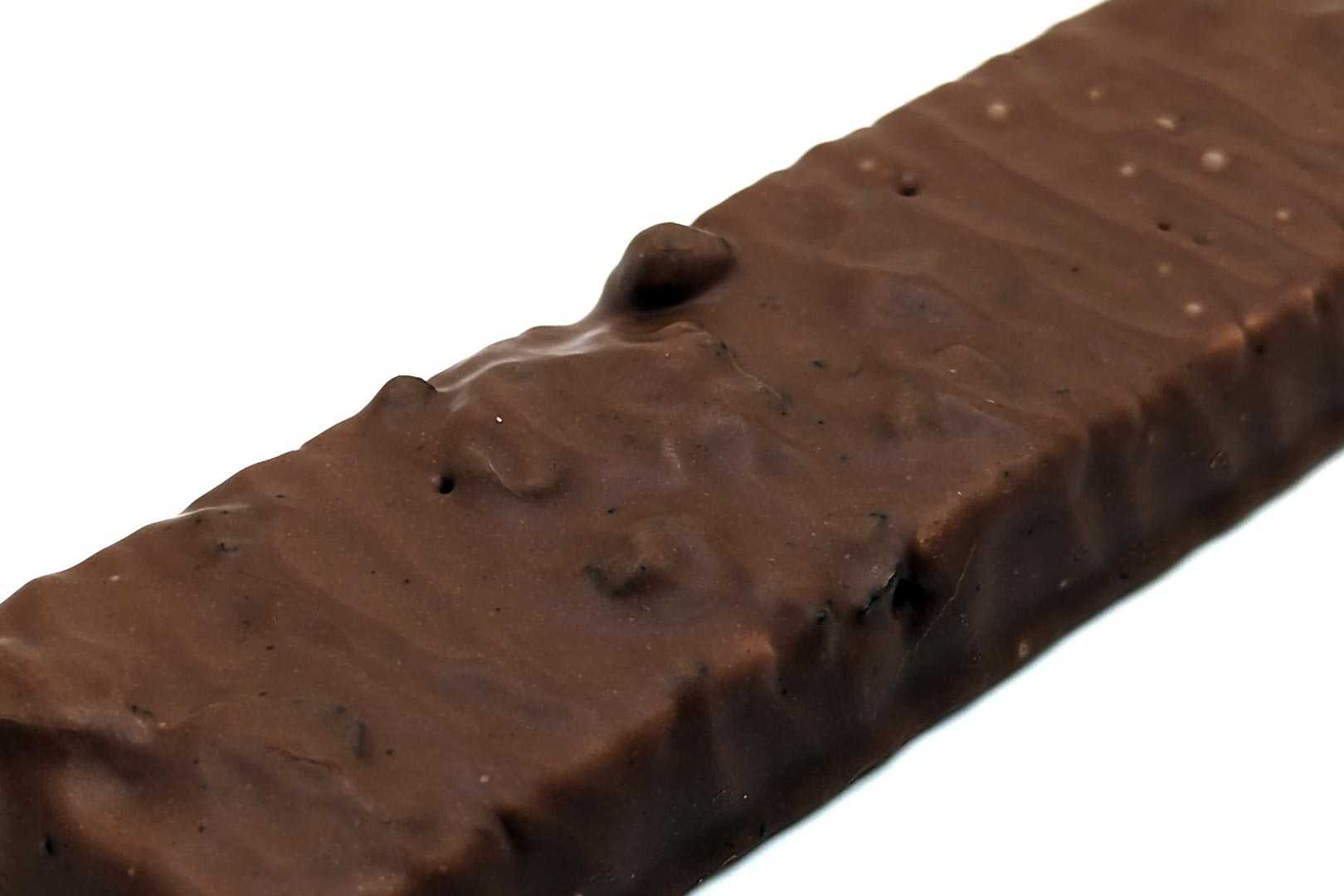 The Oreo Grenade Protein Bar has the product's typically sweet and realistic milk chocolate around the outside. Underneath that is a rich, chocolatey, brownie-like base layer, which brings a bit of chewiness to the experience, but it's never too much. Where the authentic Oreo protein bar truly shines is between that base, and the chocolate coating are pieces of real Oreo cookie and an absolutely amazing vanilla cream.
The pieces of Oreo cookie add a nice crunch and hint of alternative chocolate flavor on top of the outer and brownie-like layer; however, that vanilla cream tastes ridiculously close to the cream in an Oreo sandwich cookie. It feels like every bite has a hit of sugary sweetness that finds it way into every corner of the experience, even elevating the sweetness of the chocolate and brownie, although again, it has just a gram of sugar.
Review
As mentioned, there hasn't been a flavor of the Grenade Protein Bar we didn't enjoy, but we were beginning to think the product had found its peak and we weren't going to get breakaway innovations anymore like Caramel Chaos and White Chocolate Cookie in relation to this day and age.
The Oreo Grenade Protein Bar is that standout we didn't expect, a remarkable creation that does the iconic sandwich cookie justice and elevates the entire protein bar category. We don't like using the word perfect; instead, we'll go with modern-day "masterpiece", which is the word we used earlier, and it genuinely fits the Oreo Grenade Protein Bar.