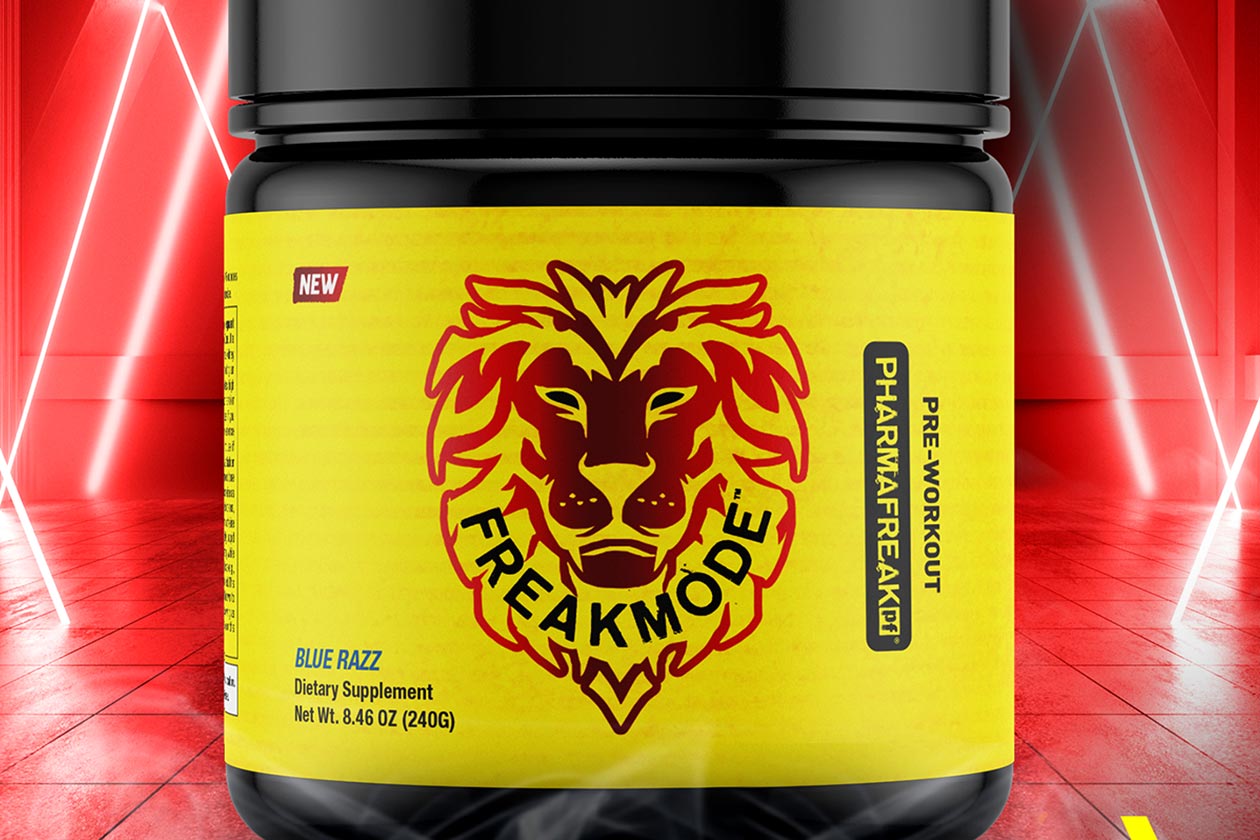 Freak Mode is a completely new pre-workout from the legacy sports nutrition brand Pharmafreak, although this is not your typical pre-workout by any means. Over the past couple of years, the well-established and internationally available brand has dropped several intriguing products, many of those combining more than a single category, and that is precisely what we're getting in Freak Mode.
Pharmafreak has packed Freak Mode with familiar and commonly used pre-workout ingredients such as pure citrulline, dosed at 4g, and 50mg of the S7 blend for muscle pumps. Next, you have 2g of betaine, another typical pre-workout component, and for energy and focus, there is a hefty 2g of tyrosine, 200mg of rhodiola, and the reliable caffeine anhydrous at a strong 350mg per serving.
Where Freak Mode mixes things up and turns itself into a pre-workout quite different from any others out there, is alongside all of those ingredients highlighted, you get the muscle builder turkesterone. The brand has included the popular compound at 500mg per serving, and as far as we know, this is the first time turkesterone has been used outside of a muscle builder or testosterone booster.
As mentioned, Pharmafreak has made its new supplements over the last couple of years stand out with their hybrid approaches, and here in early 2023, it is clearly looking to continue that. From what we know, the muscle-building pre-workout is going live on the brand's website this week as an exclusive. The cost of the product directly from the brand is $59.99 for a tub of 20 servings in two flavors.