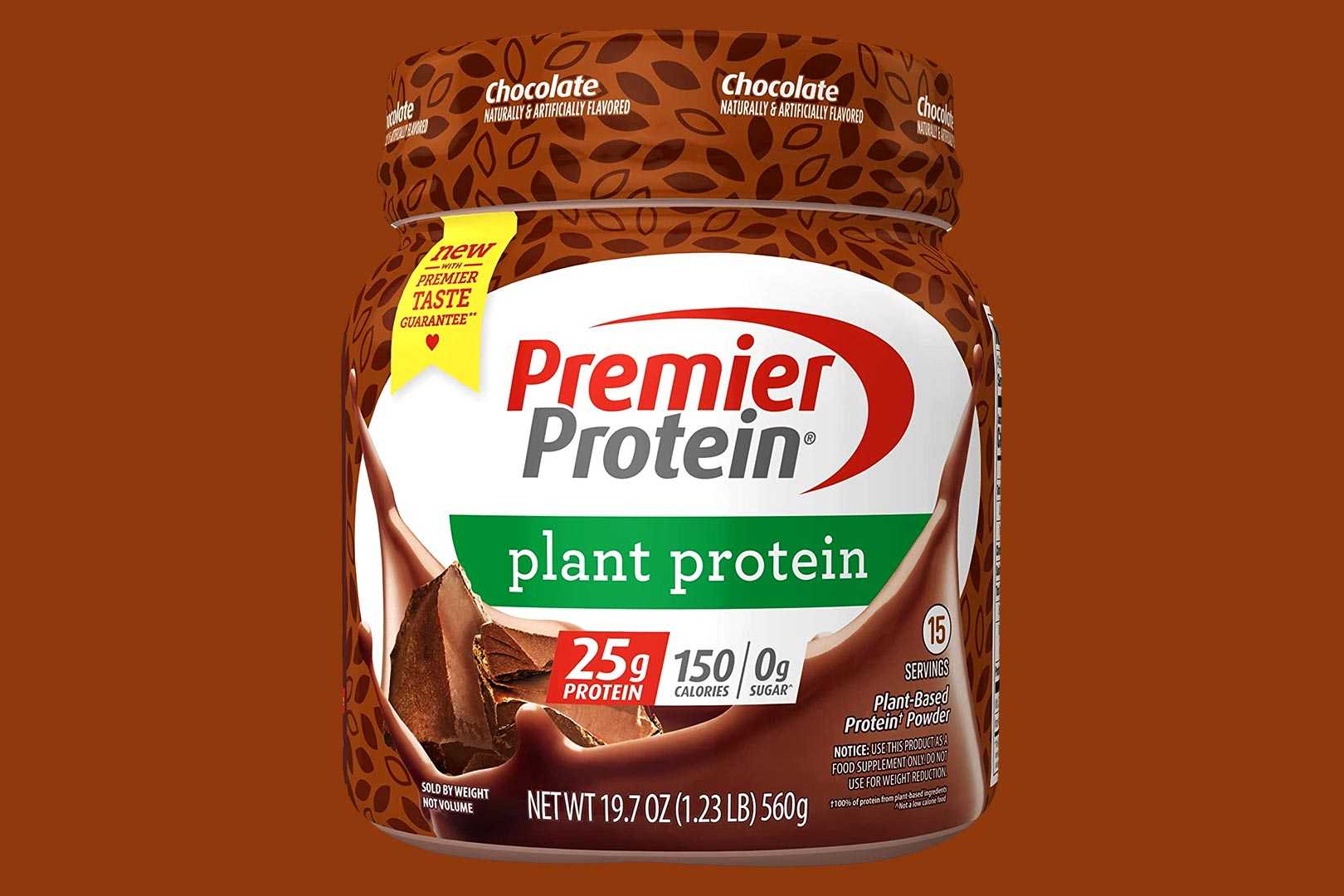 Premier Protein is a supplement company that is well and truly, all about protein, as anyone can see in its selection of products. The brand has a protein shake, bar, a protein RTD with oats, classic protein powder, and, most recently, high-protein pancakes. The newest entry in the Premier lineup is a spin-off or alternative to one of its already available supplements in the long-running whey-based Premier Protein Powder.
Details have come in on a plant-based variant of the Premier Protein Powder, appropriately named Plant Protein. It doesn't have as much protein per serving as the brand's original powdered source of protein, nonetheless, it has a strong and lean nutrition profile. Each serving of Premier Plant Protein has 25g of protein from pea and rice protein, 3g of carbohydrates, none of that sugar, 2g of fat, and a calorie count of 140.
As you can see, you get 5g less protein than a serving of Premier Protein Powder and not a relative drop in calories, although again, the key difference here is that Premier Plant Protein is completely vegan-friendly. Like most releases from the mainstream brand, one of the first places you can grab the plant-based protein powder is the online giant Amazon, where a tub of 15 servings costs $23.99 in Chocolate and Vanilla flavors.