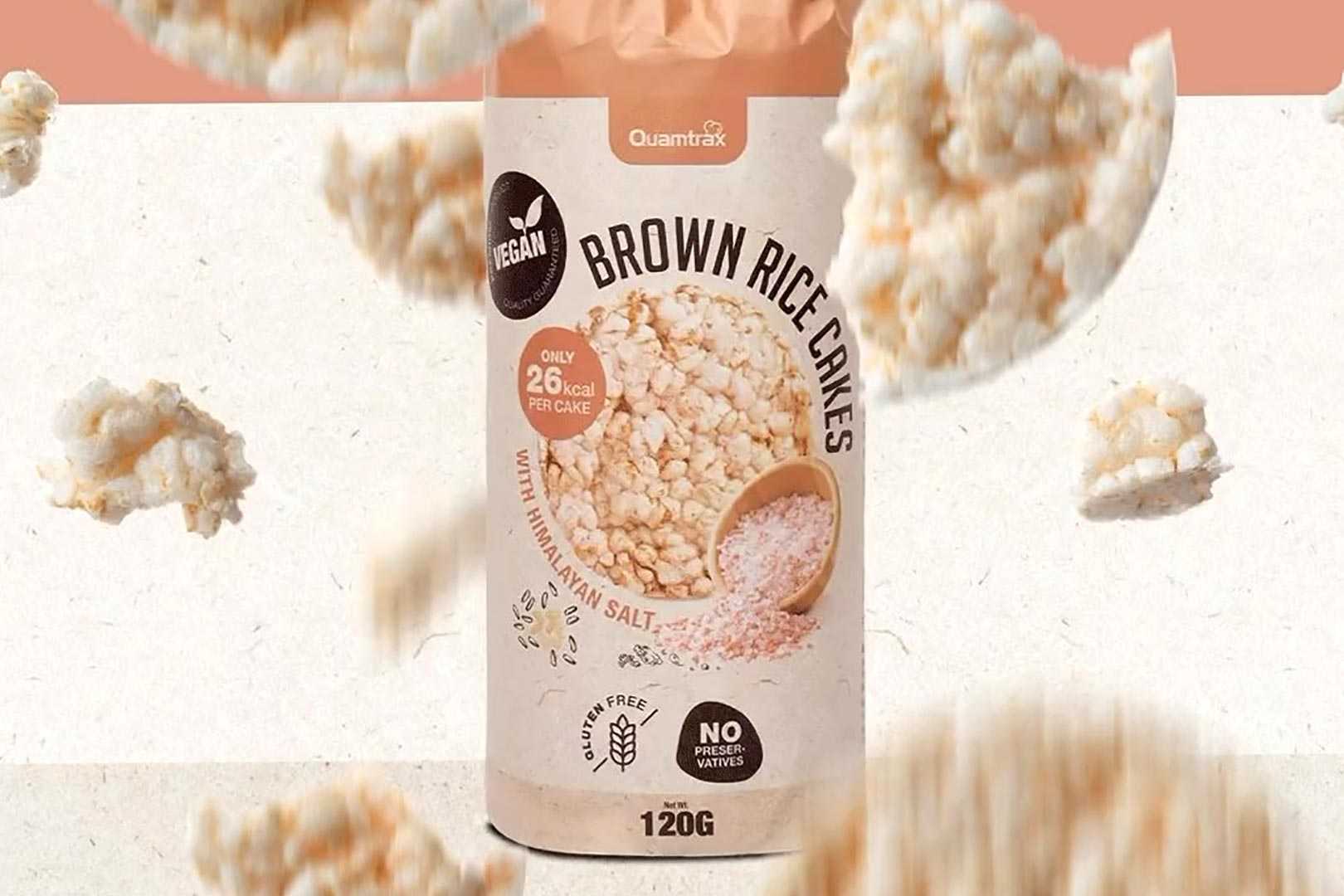 Quamtrax Nutrition in Spain has a new functional food in its lineup this month, which is sort of an area it specializes in or at least a category it has put together a strong variety of competitors for. Joining the brand's many different bars, snacks, treats, spreads, sauces, premium meat, and many other functional products is Brown Rice Cakes, and they are as straightforward as they sound.
Quamtrax Nutrition's Brown Rice Cakes are plain and simple, rice cakes made from whole grain brown rice and a bit of black imperial rice, plus some Himalayan salt for flavor. There is no added sugar or anything else to ramp up the nutrition, with a 28g serving of the rice cakes providing 22g of carbohydrates, under a gram of that sugar, 1.1g of fat, 2.5g of protein, and a calorie count of 112.
The list of foods available from Quamtrax Nutrition has grown a lot over the years, turning the Spanish brand into a place where you can not only buy sports nutrition supplements but products that can service you in other areas of your fitness journey. Brown Rice Cakes fits right into Quamtrax's lineup, and it's not all that expensive, priced direct at €1.80 (1.93 USD) for a 120g bag.