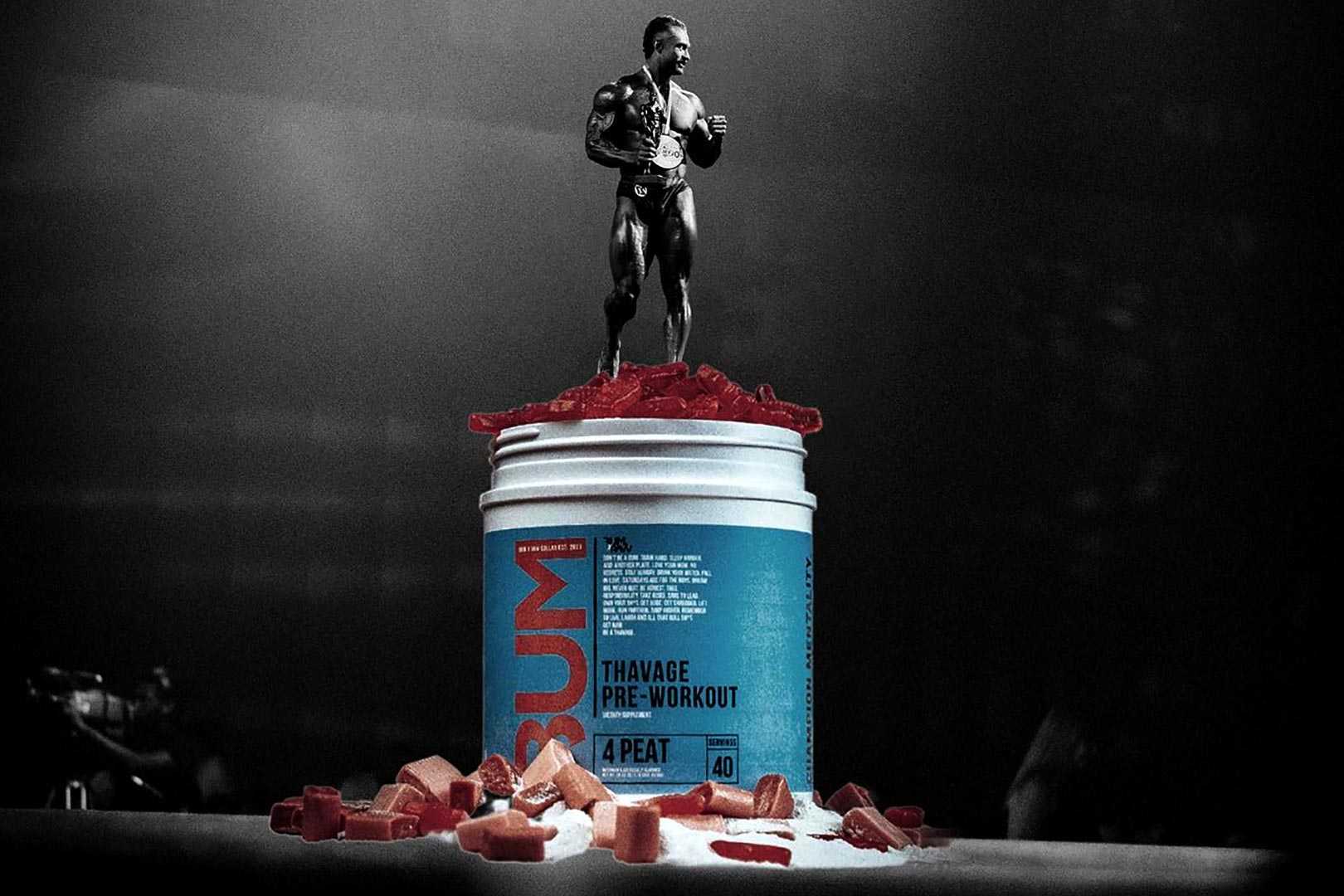 A lot has happened in the world of sports nutrition since the first couple of weeks of January, as it generally does over about a month, but if you can remember, there was a teaser around that time from Raw Nutrition. It alluded to the fact that we might be getting a sequel to the special edition 3 Peat flavor of the CBUM Series pre-workout Thavage, put together to celebrate Bumstead himself winning his third Mr. Olympia Classic title.
Raw Nutrition has dropped many products since then, including a Birthday Cake flavor of another CBUM Series supplement in the premium whey isolate-based protein powder Itholate. This week we've got another teaser that not only proves the possibility of a 4 Peat flavor of the Thavage pre-workout, but it flat out confirms it. The reputable and growing brand has shared the words "4peat releasing soon. 3peat now sold out."
Raw Nutrition couldn't be clearer that a 4 Peat Thavage is coming, and by the sounds of things, it'll be here shortly. We're not sure if the product will have the same sort of flavor as 3 Peat or something completely new and different. Definitely stay tuned, as we'll share more details when we have them, and again, it sounds like 4 Peat will be here soon, especially since we're still around the time of when 3 Peat arrived last year.