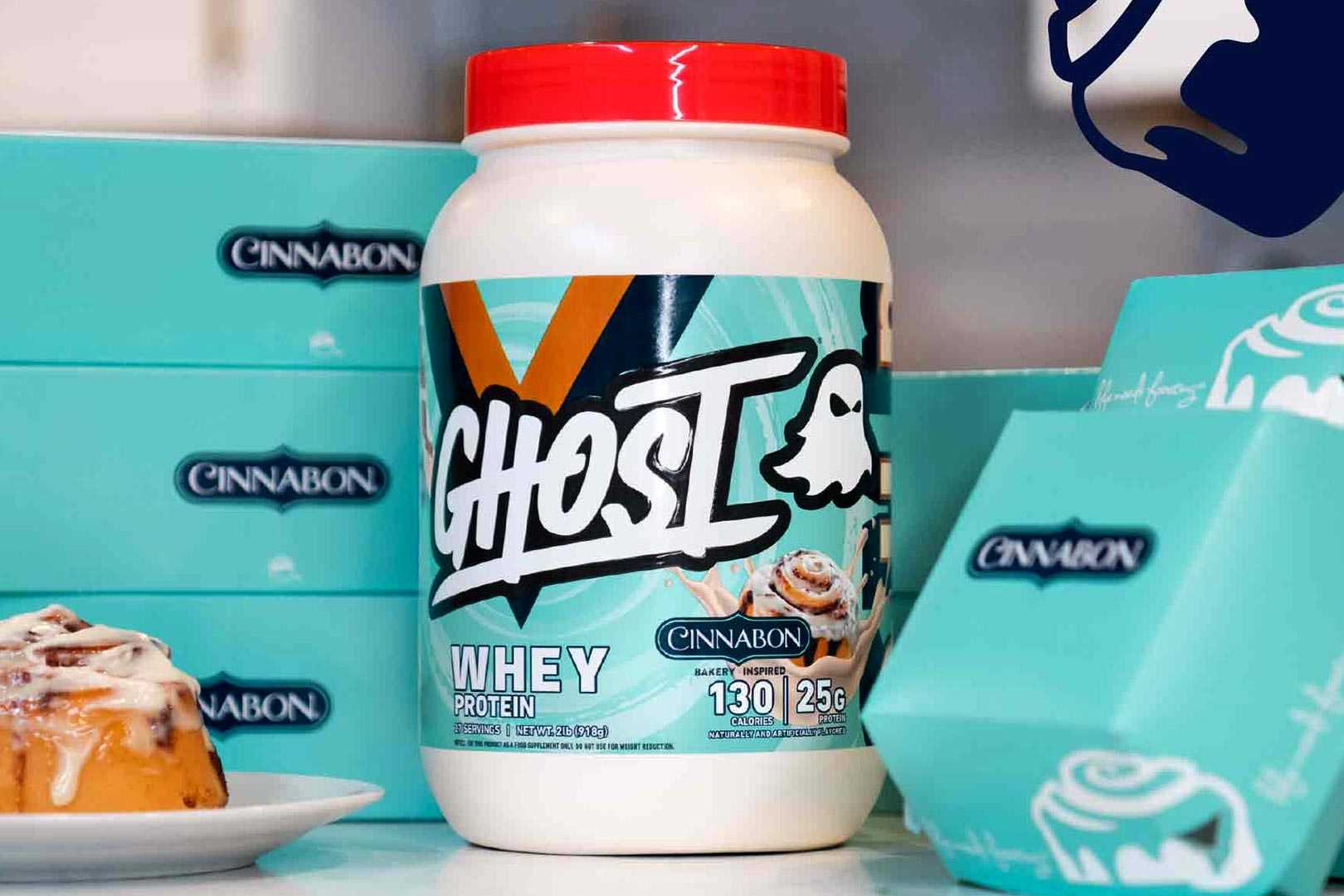 A lot has gone down at Ghost over the past couple of weeks, starting with the reveal and release of an authentic flavor collaboration with FaZe Clan in FaZe Pop for Ghost Energy and Ghost Gamer. Another significant piece of news that rolled out from the lifestyle supplement company was a partnership with the legendary Cinnabon for an authentic flavor of Ghost Vegan and Ghost Whey made with Makara cinnamon.
Ghost and Cinnabon's protein powder creations didn't arrive alongside the FaZe Clan FaZe Pop products; those are arriving in just a couple of days this Wednesday through ghostlifestyle.com's US, Europe, and Australian online stores. For fans of the brand here in America, you'll need to be on the website at precisely midday Central Time to be among the first to buy the Cinnabon supplements in the usual 2lb tub sizes.
The prices are expected to be the same for Cinnabon Ghost Whey and Cinnabon Ghost Vegan as any other flavor of the protein powders at $44.99 for the whey-powered product and $49.99 for the plant-based. You can bring that cost down by a strong 20% using the coupon codes "BESEEN" or "LEGEND", and there will also be a box set that has both flavors, presumably for less than their combined prices of $95.