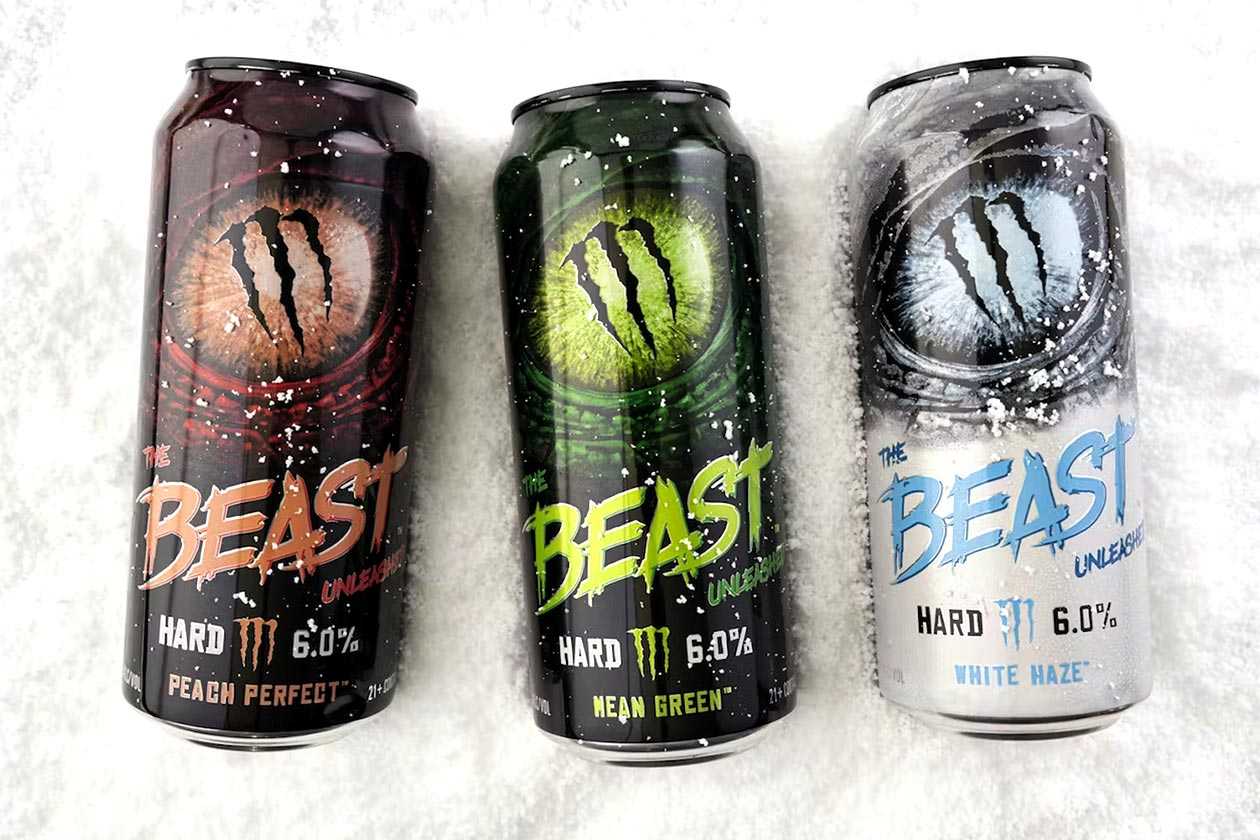 Monster's expansion into the world of alcoholic beverages has kicked off this month right on schedule, following through on the brand's promise of becoming available in February. The product is The Beast Unleashed, and it is a flavored malt beverage with 6% alcohol, no caffeine, zero sugar, and calories ranging from 120 to 130 for the 12oz size, which you could probably scale up to 160 to 170 for the larger 16oz option.
Monster is rolling out The Beast Unleashed alcoholic drink to retailers in four flavors named Mean Green, White Haze, Peach Perfect, and Scarry Berries. If you'd like to know where you can get your hands on it, currently, the beverage giant is only distributing to six states, in Arizona, California, Colorado, Florida, Ohio, and Iowa, and it has a store locator on its website that is being updated regularly with stockists.
There are several stores already reporting that they have Monster's The Beast Unleashed on shelves and available for purchase, including the major supermarket Ralph's and the alcoholic beverage specialist BevMo. The slim and sleek 12oz cans of The Beast Unleashed are showing up in 12-can variety bundles with three of each of the four flavors, while the one-third bigger standard 16oz option is in single cans.