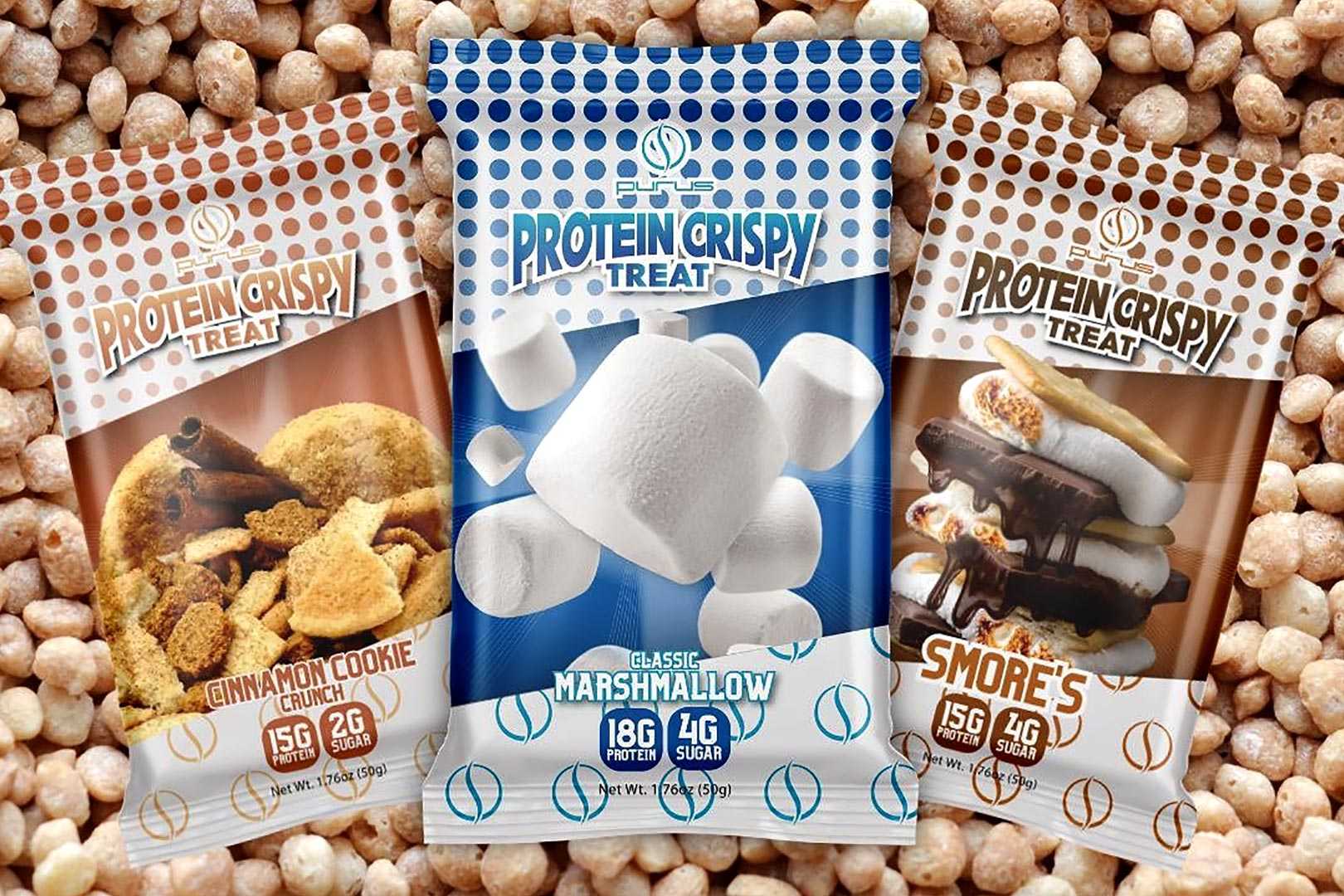 The long-awaited and highly-anticipated Rice Krispies-style protein snack from Purus Labs, aptly named Protein Crispy Treat, has finally become available. The reputable brand previewed the product half a year ago and got a lot of attention due to just how on-point it appeared to be in build and texture. There was previously a countdown for the debut of the protein snack on Purus' website, although that did come and go.
Despite all of the delays, Purus Labs' Protein Crispy Treat can now be picked up and purchased straight from its website in all three of its flavors; Classic Marshmallow, S'mores, and Cinnamon Cookie Crunch. They provide 15 to 18g of protein — varying between the flavors — 1.5 to 4g of fat, 21 to 23g of carbohydrates with a gram of that fiber and under 4g of that added sugar, and a reasonable calorie count of 170 to 180.
Directly from Purus Labs' website, you'll pay a reasonable $29.99, and that is for a box of the Protein Crispy Treat with the usual 12 bars. There doesn't appear to be any sort of celebratory discount or deal for the launch of the protein snack, although athlete and ambassador coupon codes appear to be working on the product getting $3 off a box.