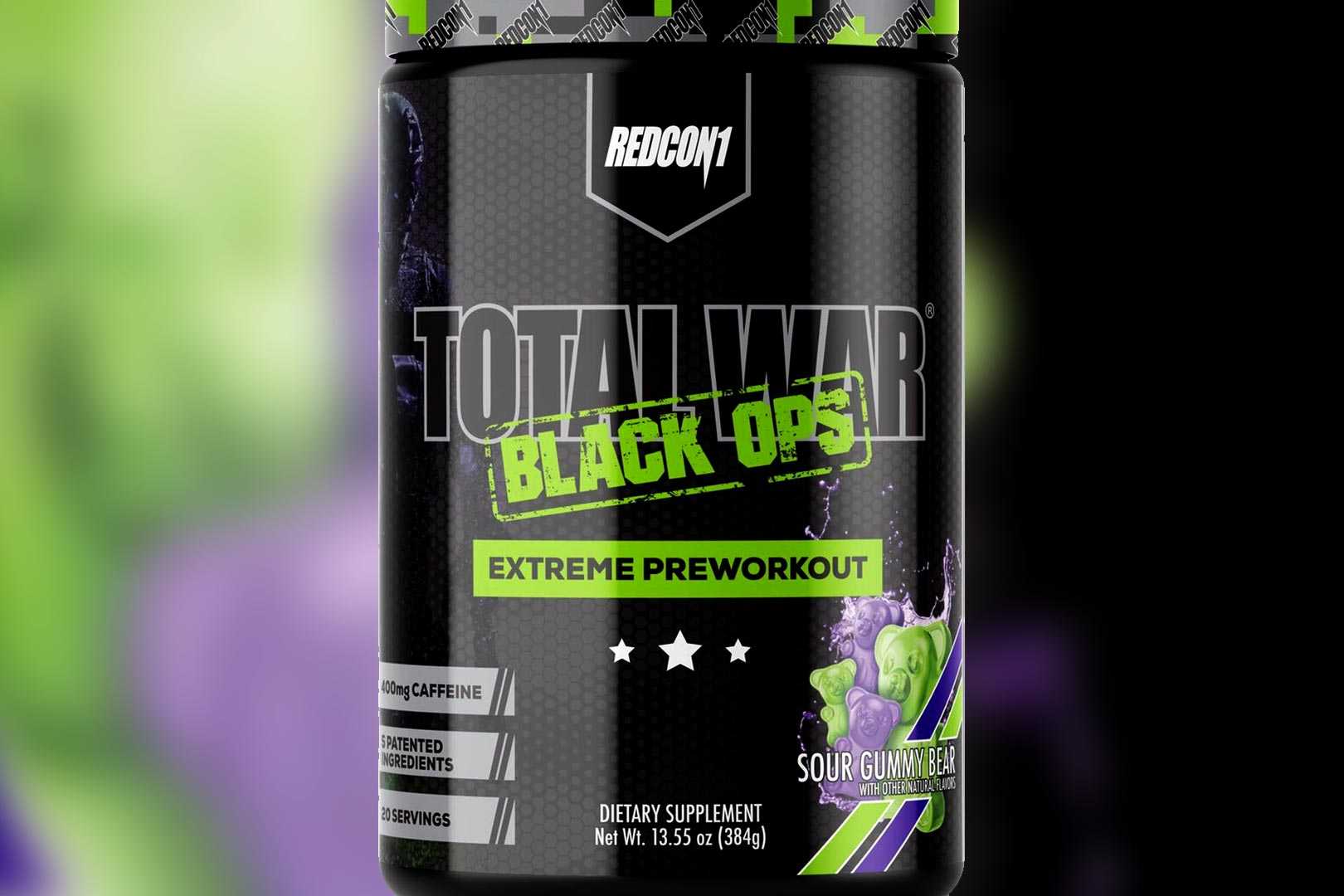 Total War Black Ops is Redcon1's take on the increasingly popular trend of premium pre-workouts, offering fans of the original Total War the opportunity to spend a bit of extra money for a more advanced experience. The supplement's formula clearly reflects that approach, as it comes loaded with ingredients, including a hefty 4g of NO3-T nitrates, the stimulating pair of Dynamine and TeaCrine, and 400mg of caffeine.
The first mention of Total War Black Ops came in the middle of December of last year, and for those that have been eagerly awaiting its arrival since then, we have some exciting news to share. You can now head to the website of the major sports nutrition retailer GNC, which Redcon1's premium pre-workout is exclusive to, and purchase Black Ops in any of its three flavors, Sour Gummy Bear, Tiger's Blood, and Blue Lemonade.
The price of Total War Black Ops from GNC is $59.99 for a tub of 20 servings, and that immediately qualifies for the store's free shipping minimum of $49. There are also ways to discount the regular price of the highly-anticipated Redcon1 supplement, with 10% off available for a subscription, or if you purchase during the month of February and spend at least $100, the coupon code "FEB20" brings it down to $47.99.