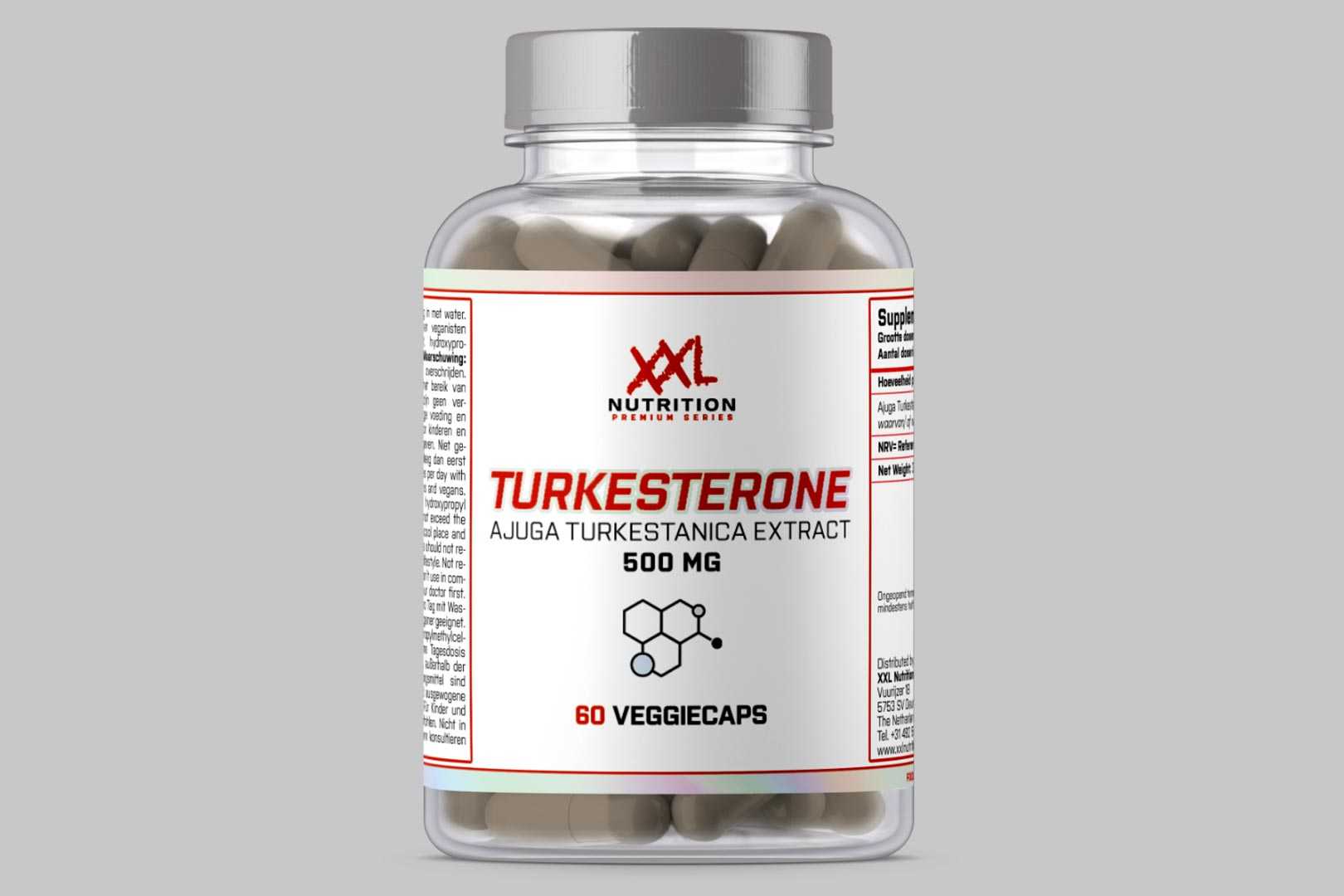 The trend of turkesterone-based muscle-building supplements did slow down a bit last year, but it did not stop completely and is picking back up again here in 2023. Following Applied Nutrition's launch of Turk-X, which took a long time to produce as the brand invested a lot to find a reliable supplier, European retailer and brand XXL Nutrition has entered the fray with its ingredient-titled Turkesterone.
XXL Nutrition's Turkesterone is a straightforward, standalone turkesterone supplement, featuring only the key ingredient, and that is it. The product comes with half a gram of the common source, ajuga turkestanica, although notably, it does not list a standardized percentage for turkesterone. That 500mg is in each of the supplement's 60 capsules, so it'll last a full month, throwing down a gram a day.
Turkesterone from XXL Nutrition is relatively cost-effective buying direction from the retailer and brand's website, coming in at €29.95 (31.88 USD), again, for a bottle of 60 single-capsule servings or 30 double servings.