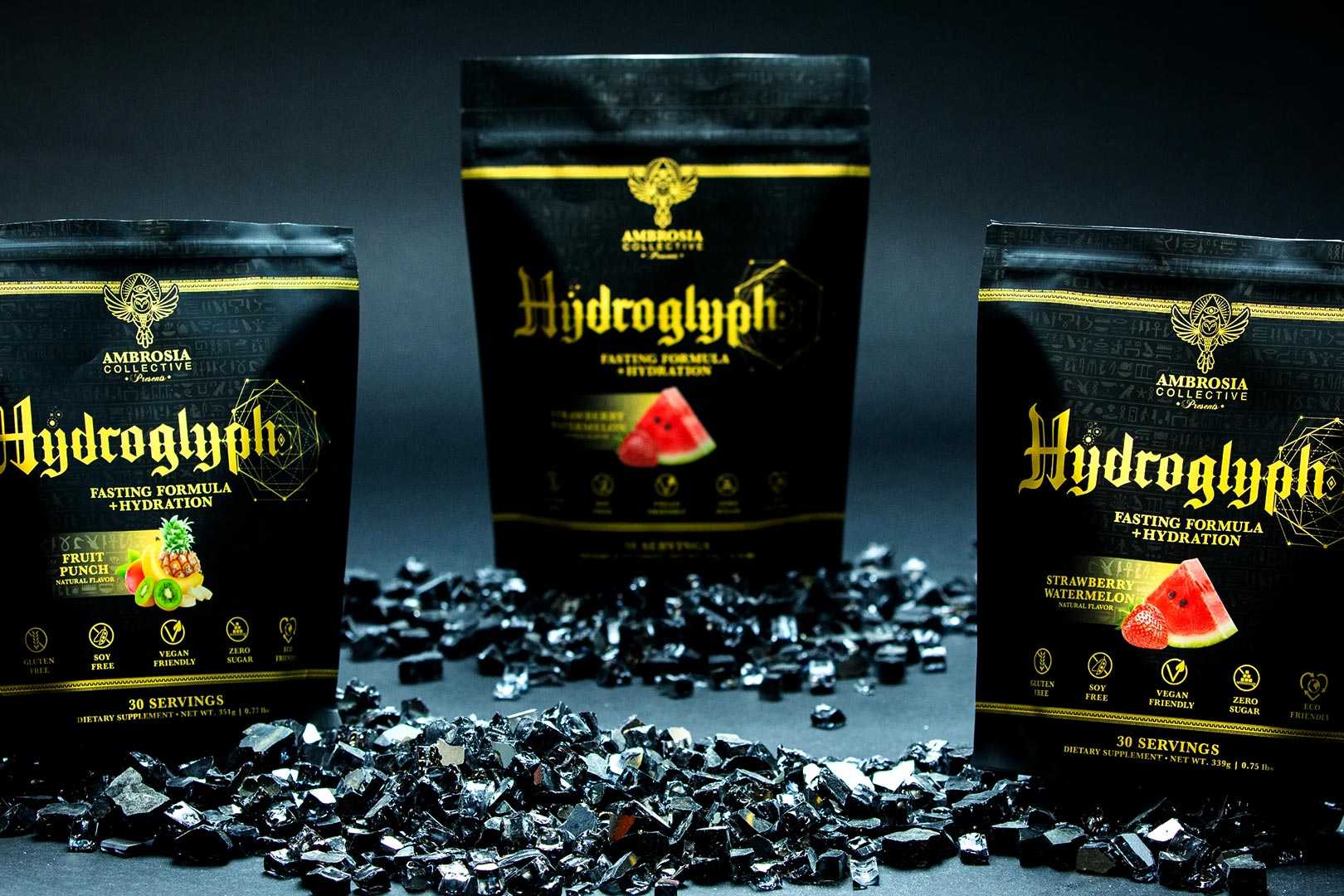 Since the inception of the brand, Ambrosia Collective — from Sean Torbati, Mike Rashid, and Marc Lobliner — has marched to the beat of its own drum, expanding into categories that didn't really follow any trend. Take one look at its lineup of supplements and the intriguing types it has in there, and that is very clear. The next new product from the reputable brand does change that a bit as Ambrosia is entering the growing hydration space.
The category of dedicated hydration supplements has certainly boomed this past year or so, with many sports nutrition companies getting in on it with simple, electrolyte-powered products to more complex, advanced formulas built to power performance. Ambrosia's competitor for the area is Hydroglyph, and in typical fashion of the innovator, it is powered by a complex combination of ingredients for hydration, performance, and recovery.
Interestingly Ambrosia's Hydroglyph features a respectable dose of EAAs, and not just any EAAs, but the premium Amino9 blend with a precise balance of all nine EAAs at 3.5g per serving. To further the recovery support in the supplement, there is an additional 1.5g of BCAAs, a gram of the patented Velositol, proven to increase muscle protein synthesis, and another high-quality component in 1.5g of the clinically proven myHMB.
Electrolytes are another critical part of Hydroglyph from Ambrosia, in there to support and improve hydration, truly making the product far more than a hydration competitor. Hydroglyph is almost an advanced intra-workout or performance and recovery supplement, and interestingly it is designed as a fasting formula, hence the advanced selection of ingredients to boost muscle protein synthesis and muscle building, and reduce muscle breakdown.
While this is really the first time we've seen Ambrosia take on a category that's trending, it has not disappointed and still managed to keep itself apart from the rest of the pack by putting together a formula that's not like anything else out there. The multi-benefit, premium product Hydroglyph is launching in a couple of days at ambrosiacollective.com at a reasonable $39.99 for a bag of 30 servings in three refreshing fruity flavors.