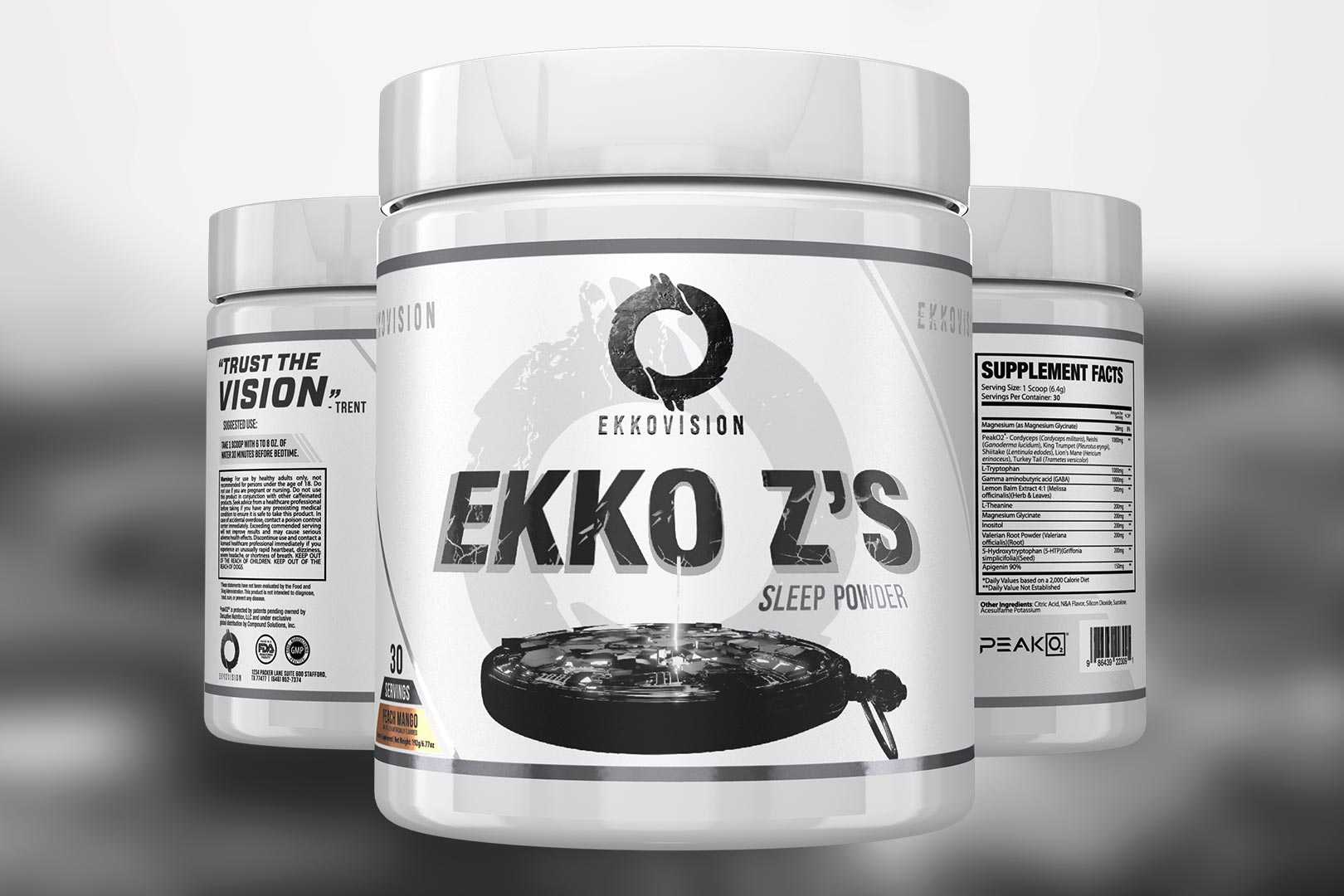 In Ekkovision's own unique style of launching, when its next product drops, it won't be alone. It was recently confirmed the brand is dropping another two flavors of its standalone creatine supplement in Lychee, Candy Fish, and Strawberry Limeade. That launch is going down on Wednesday of next week through the brand's direct-to-consumer online store at ekkovision.com.
Another product that is coming Ekkovision's next drop, alongside flavors number six, seven, and eight of its simply named Creatine, is another expansion of a previously released supplement. The fast-growing and still young brand has put together an additional size of its sleep-supporting product Ekko Z's, featuring a gram each of GABA, tryptophan, and performance-supporting PeakO2.
The original Ekko Z's has the usual 30 servings to supply you for a typical month. Ekkovision's second size of the nighttime supplement is going to double that to 60 servings to get you through two months. The twice-as-big tub will obviously be more cost-effective than the regular 30 count's $34.99 at $54.99 or $46.75 if you get in and pre-order, saving you a little more than 20% a serving.