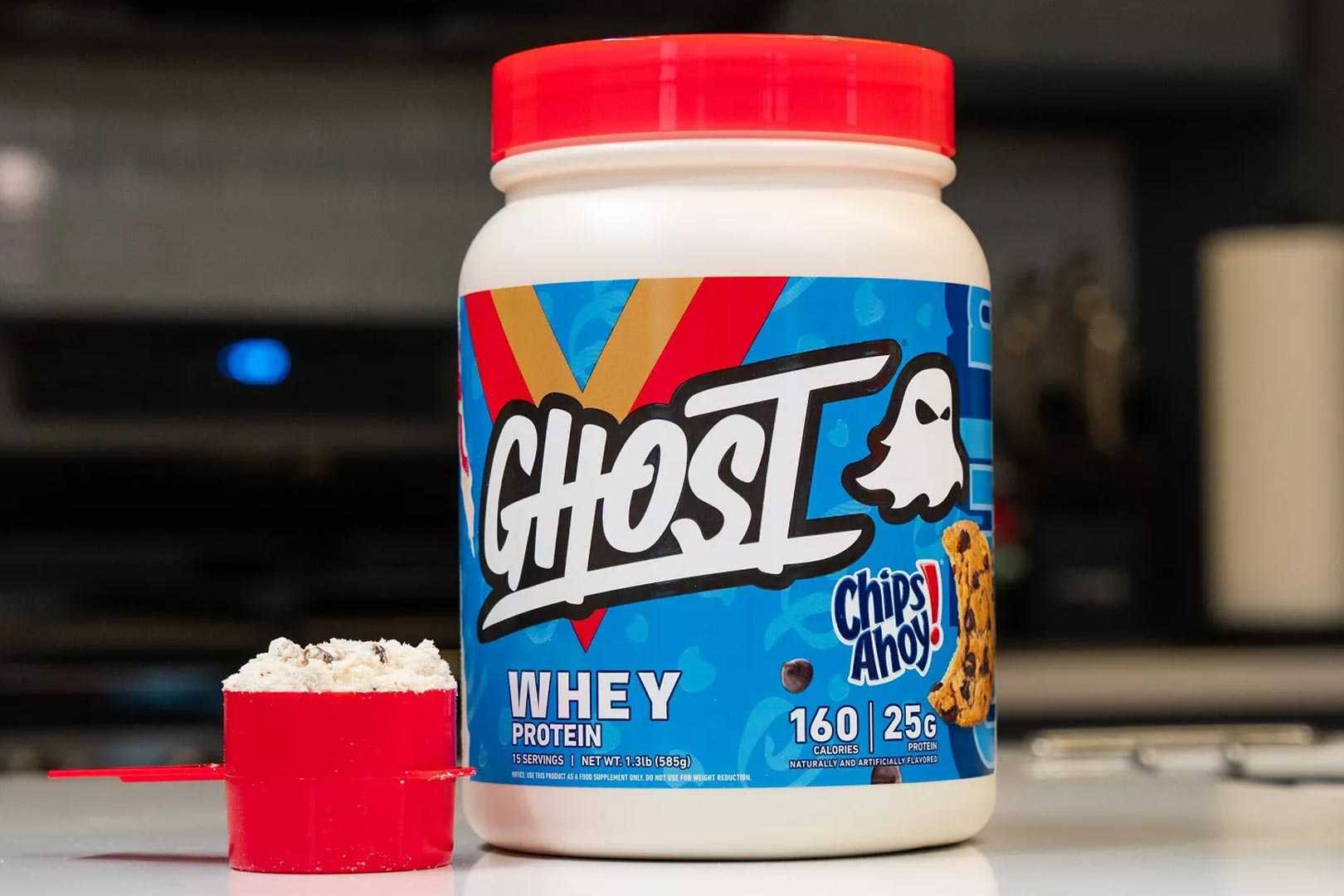 It was recently revealed the original lifestyle supplement company Ghost would be making its way into the mainstream supermarket Target, but with a specific set of products. The brand confirmed it would be bringing its premium hydration supplement Ghost Hydration and blend-style protein powder Ghost Whey to Target, and in slightly smaller sizes compared to the original 24-stick pack bag of Hydration and 2lb Whey.
Those supplements from Ghost have gone live at Target and can now be found at target.com, giving us more specific details of the products, including the flavors you have to choose from and prices, which are important since they're smaller. For Ghost Hydration, as mentioned, Target has it on shelves in a bag of 12 stick-packs in its Sour Patch Kids Redberry flavor, and Ghost Whey is there in a tub of 15 servings, also in authentic collaboration flavors with Nutter Butter and Chips Ahoy.
The price you pay for the smaller Ghost Hydration at Target is $18.99 versus the double-sized original at $29.99 from the brand's website and for the 15 serving Ghost Whey, it sits at $29.99 then on Ghost's website, you get 26 servings at $44.99. Clearly, the larger offerings from ghostlifestyle.com and retailers are better value, although they are still very reasonable and a great introduction to Ghost supplements for Target shoppers.