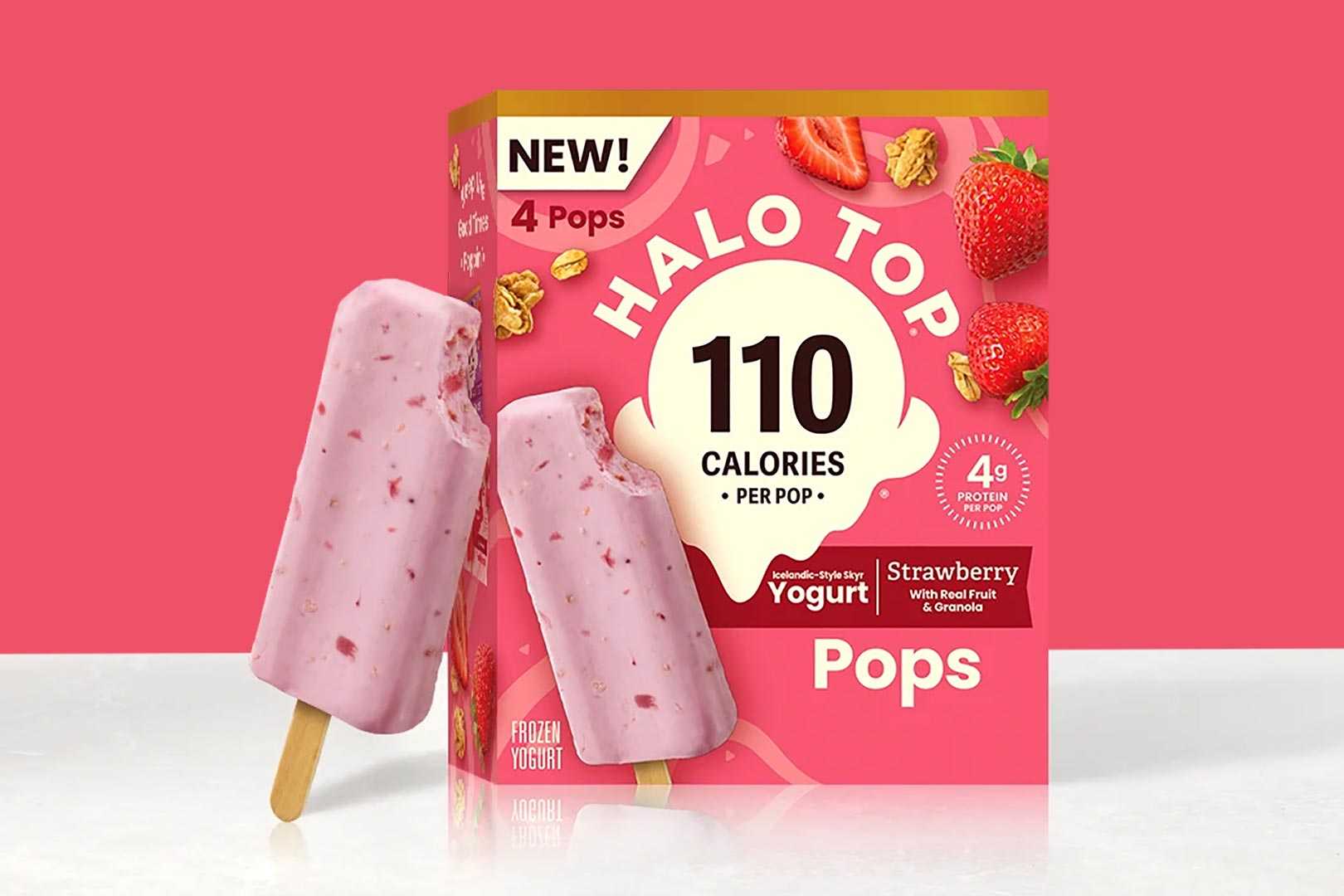 Exciting and delicious flavor extensions for its signature higher-protein ice cream are still frequent features when it comes to product drops from Halo Top; in fact, we saw one a couple of months ago in the limited Raspberry White Chip. Over the past few years, however, the frozen functional food specialist has really ramped up its innovation and launched several entirely new items rather than adding to what it already has.
Halo Top has introduced another completely new product this month, and while its recently released Baking Collection put in a whole new aisle at the supermarket, this has it back in the familiar frozen section. The creative company has crafted better-for-you Yogurt Pops, a frozen treat bringing together Icelandic-style skyr yogurt, granola for a bit of crunchy consistency, and real fruit like strawberry, raspberry, and blueberry.
The nutrition profile on a single 64g Halo Top Yogurt Pop is 3g of fat, 16 to 17g of carbohydrates, with a good amount of that sugar at 15g, 4g of protein, and a calorie count of 110. The brand has done an impressive job coming up with different formats to expand its reach and range, and this is another one that fits right in there. The sweet and smooth product is hitting stores shortly in two fruity flavors, Strawberry and Triple Berry.