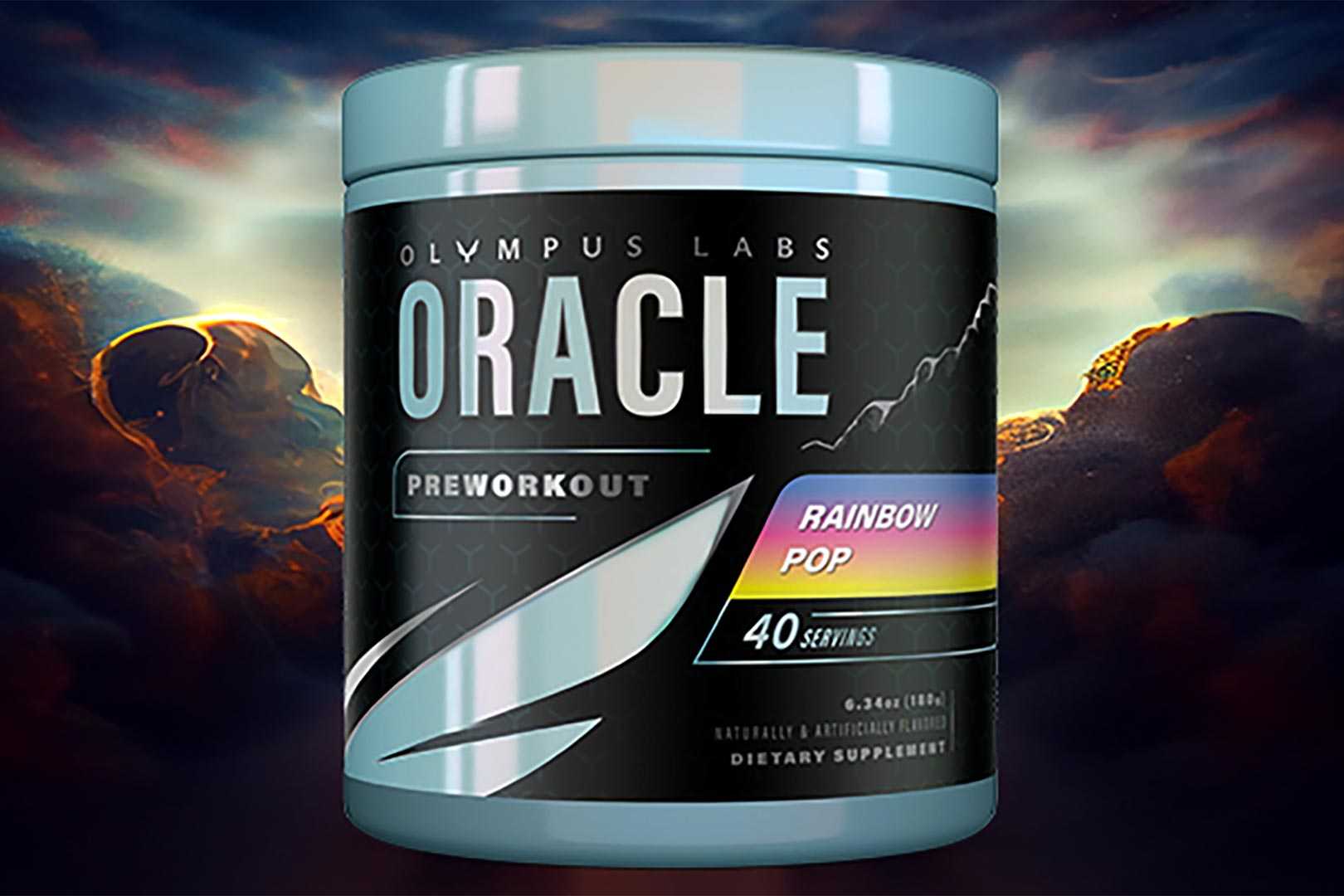 Sports nutrition brand Olympus Labs, which had a strong reputation surrounding its supplements back in the day, recently returned to the market with the muscle-building formula AlphaBulk. When the brand originally announced it was getting back into the space, it did say it had plans for more than AlphaBulk, aiming to return as well-rounded as it once was, with competitors in most popular categories.
It was about a month and a half ago Olympus Labs launched AlphaBulk, and as promised, it is indeed looking to get into other areas of the industry and has previewed its next new supplement. One of the categories the brand had a competitive presence in all those years ago was pre-workout with stimulant products like Reign, the many different iterations of Conquer, and the later era I Am Supreme.
The next supplement rolling out from Olympus Labs is a balanced, stimulant-backed pre-workout that doesn't see the resurrection of any of those past names with the official title Oracle. The brand is, of course, hyping this one as much as possible, and rightfully so. As mentioned, Olympus had a reputation back in the day with pre-workouts, and Oracle will be its first release in the category in several years.
According to Olympus Labs, the upcoming Oracle pre-workout will provide impressive euphoria, energy, and focus, as well as enhanced pumps, all rolling together for a balanced experience. We had the opportunity to try many of those pre-workouts back in the day, so we look forward to seeing what kind of formulation Olympus cooks up for the modern market and how it performs in the gym.