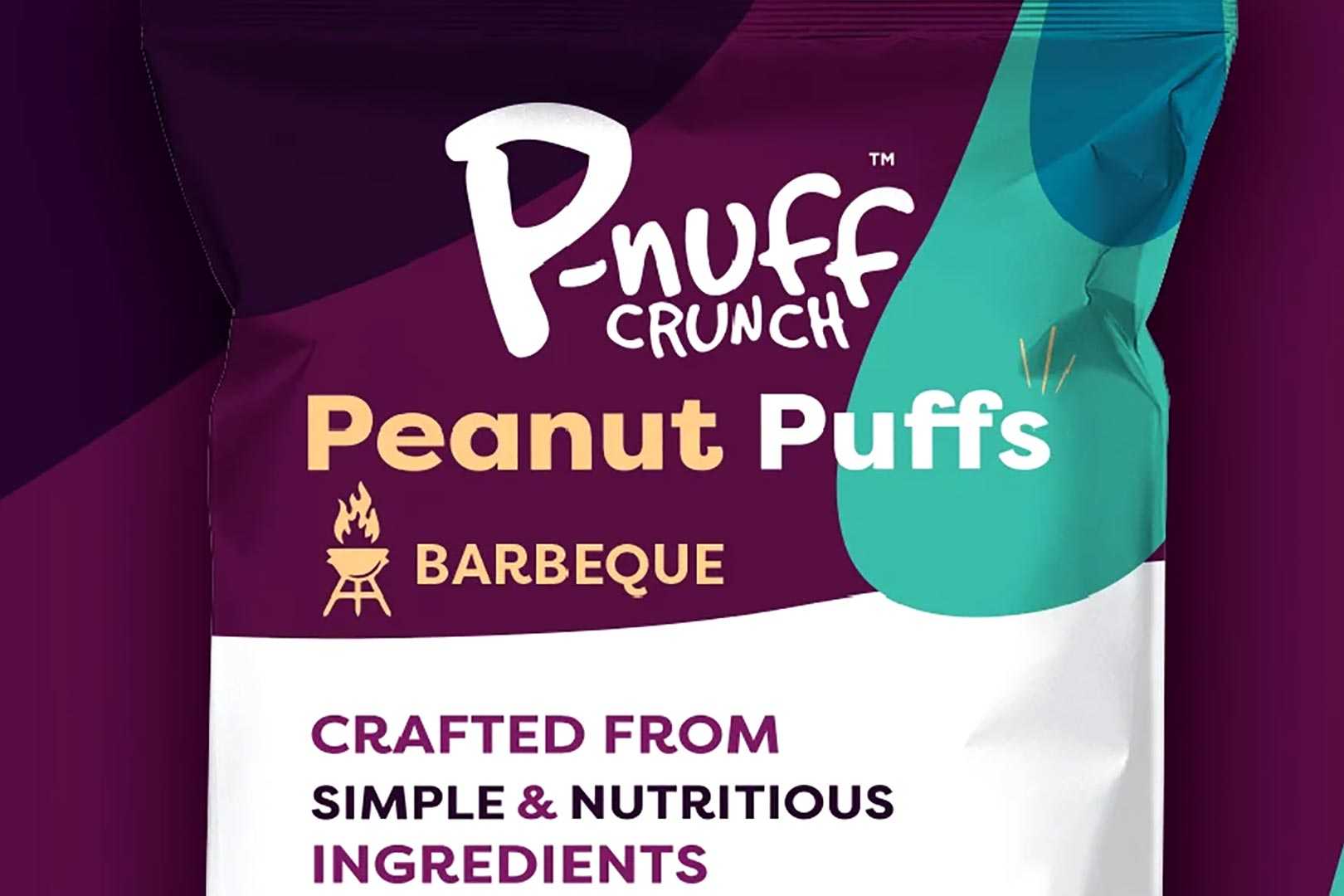 P-nuff Crunch's signature snack is not your average protein bar, on-the-go protein shake, or even a crispy chip product, despite it being somewhat of a bite-sized chip-style snack itself. Peanut Puffs is an airy and crunchy puff food made with navy beans, white rice, peanuts, and brown rice protein, providing a solid 20g of protein per bag, a sizeable 64g of carbohydrates, and 520 calories.
Those macros are based on P-nuff Crunch's large 4oz bag of Peanut Puffs, which has a recommended serving with a quarter of those values at 5g of protein and 130 calories. Previously there were three rather straightforward flavors for the product in Cocoa, Cinnamon, and, of course, Peanut. The brand has just expanded the menu of the protein snack and gone in an interesting direction.
P-nuff Crunch's Peanut Puffs now come in savory options, offering fans a new and alternative experience compared to the original lineup of Cocoa, Cinnamon, and Peanut. Joining the family this month is Barbeque and Cheddar Jalapeño, made with the same key ingredients, including navy beans, rice, and peanuts, with 5g of protein in a 1oz serving, 16g of carbohydrates, and 120 calories.
The official online store for P-nuff Crunch is the place to go to get your hands on the new Barbeque and Cheddar Jalapeño flavors of Peanut Crunch at $24.96 for a box of six large 4oz bags, which is obviously four 1oz servings.