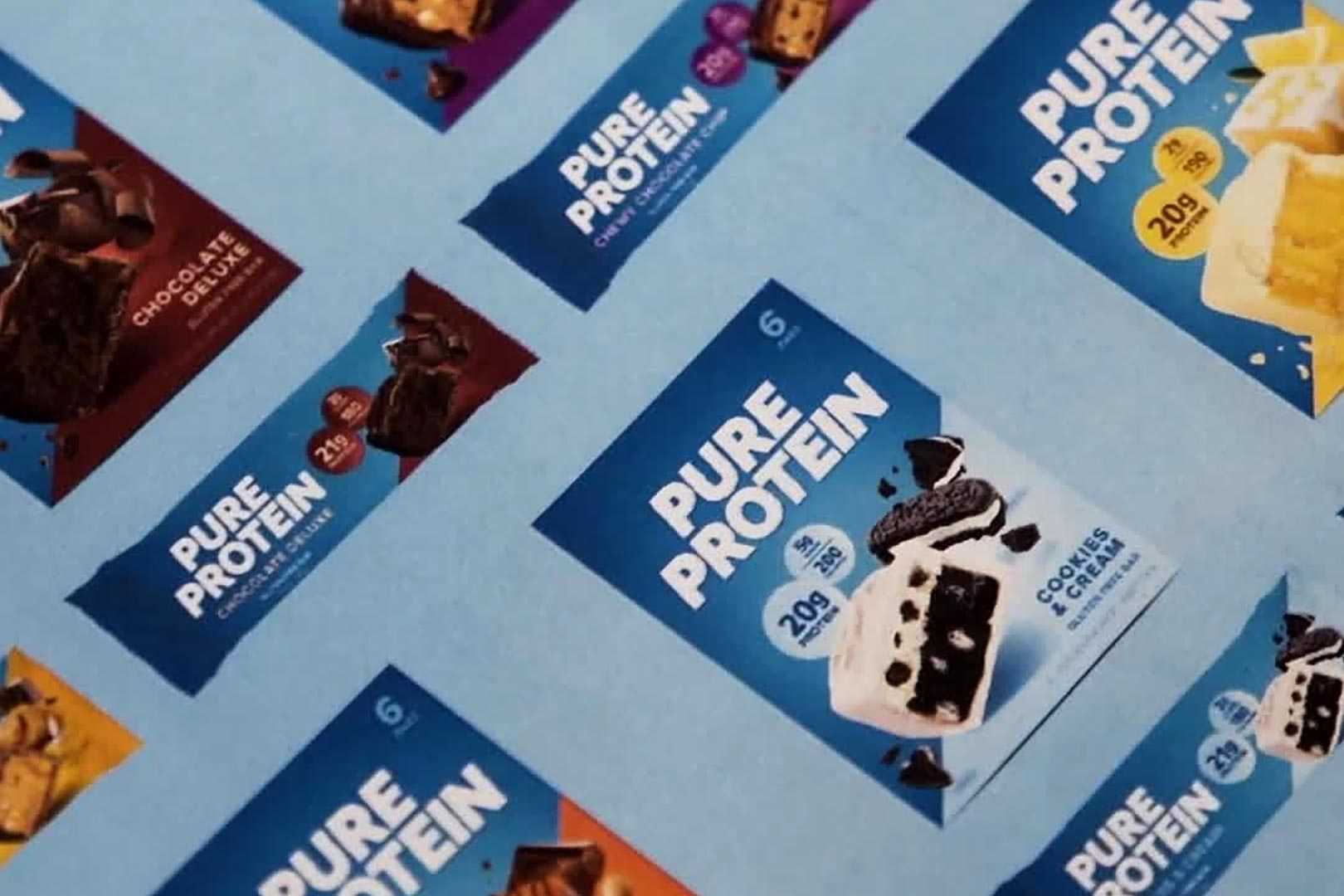 Something we noticed with Pure Protein's most recently released protein snack in Popped Crisps, with 12g of protein a bag, 13g of carbohydrates, and 150 calories, was a change in branding. The mainstream protein specialist went with an all-over graphic and color as opposed to the mostly white design seen on all of its other products, such as the Pure Protein RTD, Cheesy Crackers, Chilled Protein Bar, and Cookie Sandwiches.
It turns out that the eye-catching approach Pure Protein uses on its light and crunchy Popped Crisps is not exclusive to that specific snack but a part of a complete rebrand. The mainstream and widely available Pure Protein has shared a preview of its new look on its signature Protein Bar, as you can see in the image above. The brand has reassured fans everything on the inside is the same, from taste to texture and nutrition.
We're not sure if Pure Protein plans to expand its more color-filled new look across to the rest of its many other tasty and protein-packed products, although we have to imagine that'll eventually be the case. The brand doesn't appear to have updated graphics and imagery for the Pure Protein Bar anywhere that we can see, but it doesn't sound like the makeover is far from taking over online and hitting the brand's stores.