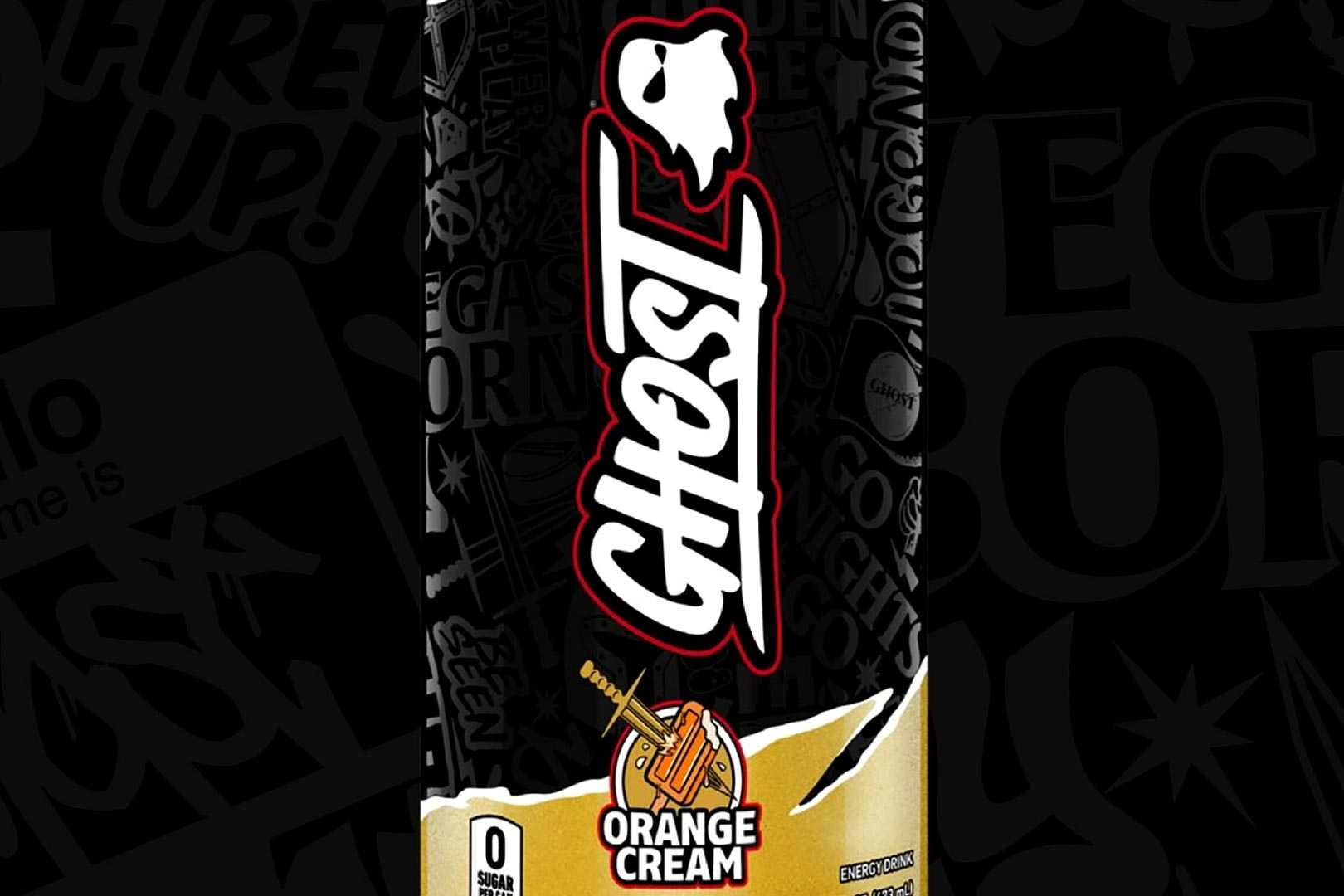 A multi-year partnership was announced a few months back between the original lifestyle supplement company Ghost and the Las Vegas ice hockey team, the Vegas Golden Knights. It resulted in the brand being promoted in dashboard signage at the T-Mobile Arena, also known as the Fortress, in Las Vegas, and on TV in the NHL's broadcast advertising.
Ghost is now taking that partnership a little further and collaborated with the Vegas Golden Knights for a special edition reskin of its Orange Cream flavor of Ghost Energy, similar to what it did last year for the When We Were Young and Life Is Beautiful festivals. You can see what the product looks like in the image above with alternative colors and flavor callout.
Ghost and the Vegas Golden Knights' Orange Cream Ghost Energy has a black base with gold accents, and in the flavor call out, the orange creamsicle has a sword through it. Like the festival reskins, there is some exclusivity to the Vegas Golden Knights Orange Cream, as you can only get it at select retailers in Las Vegas and during games at T-Mobile Arena. ⁠