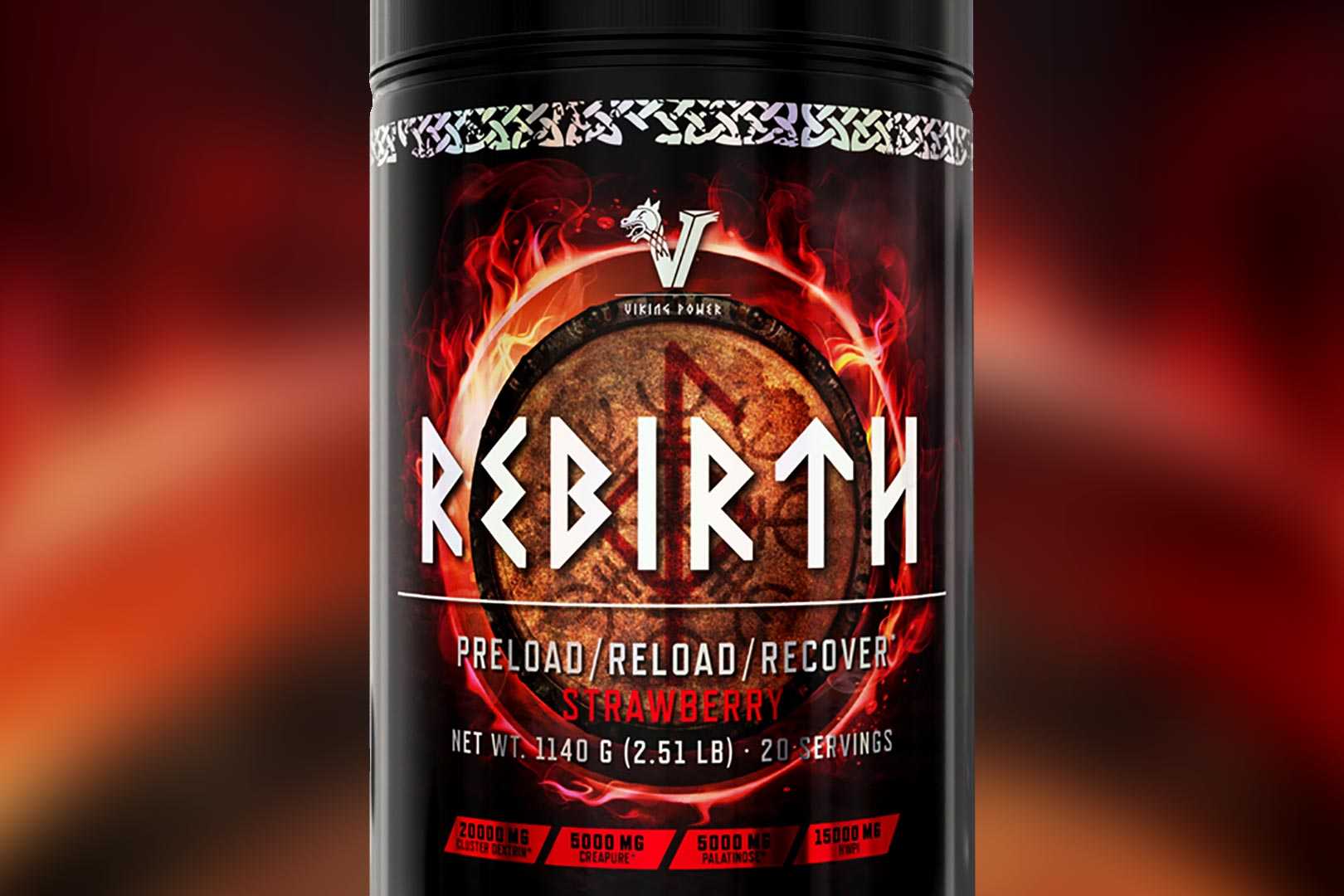 Swedish powerhouse Viking Power recently came out and surprised us with an absolutely packed-out pre-workout featuring a massive 12g of pure citrulline, something we've only seen from one other brand. That supplement was Leviathan, which also has a hefty 6g of beta-alanine for performance, and now Viking Power is back with another loaded sports nutrition product for a different part of your workout in Rebirth.
Viking Power's Rebirth is a comprehensive and advanced post-workout to improve recovery and muscle strength. This is indeed a complete supplement, supporting you with active ingredients for those mentioned benefits and reliable sources of nutrition to provide protein and carbohydrates. The nutrition side includes 15g of hydrolyzed whey protein and 27g of carbs with a strong 20g of that from premium ClusterDextrin.
In combination with the protein and carbohydrates, Viking Power has a whole host of reliable ingredients in Rebirth to drive recovery and muscle-building, starting with 5g of high-quality CreaPure creatine monohydrate. Next is 2g of GlycerSize glycerol, 1.5g of taurine, 1.75g of betaine, 250mg of tart cherry, alpha lipoic acid, a large 800mg of the antioxidant vitamin C, B vitamins, electrolytes, and absorption-enhancing black pepper.
Viking Power's Rebirth is a deserving post-workout counterpart to Leviathan, packing dosages that are just as robust of ingredients that are perfectly suited for the goal of better post-workout recovery. You can purchase the advanced product directly from MM Sports — which Viking Power is a house brand of — at a fitting premium price, similar to Leviathan at 479 SEK (45.02 USD) for a tub of 20 servings in three flavors.