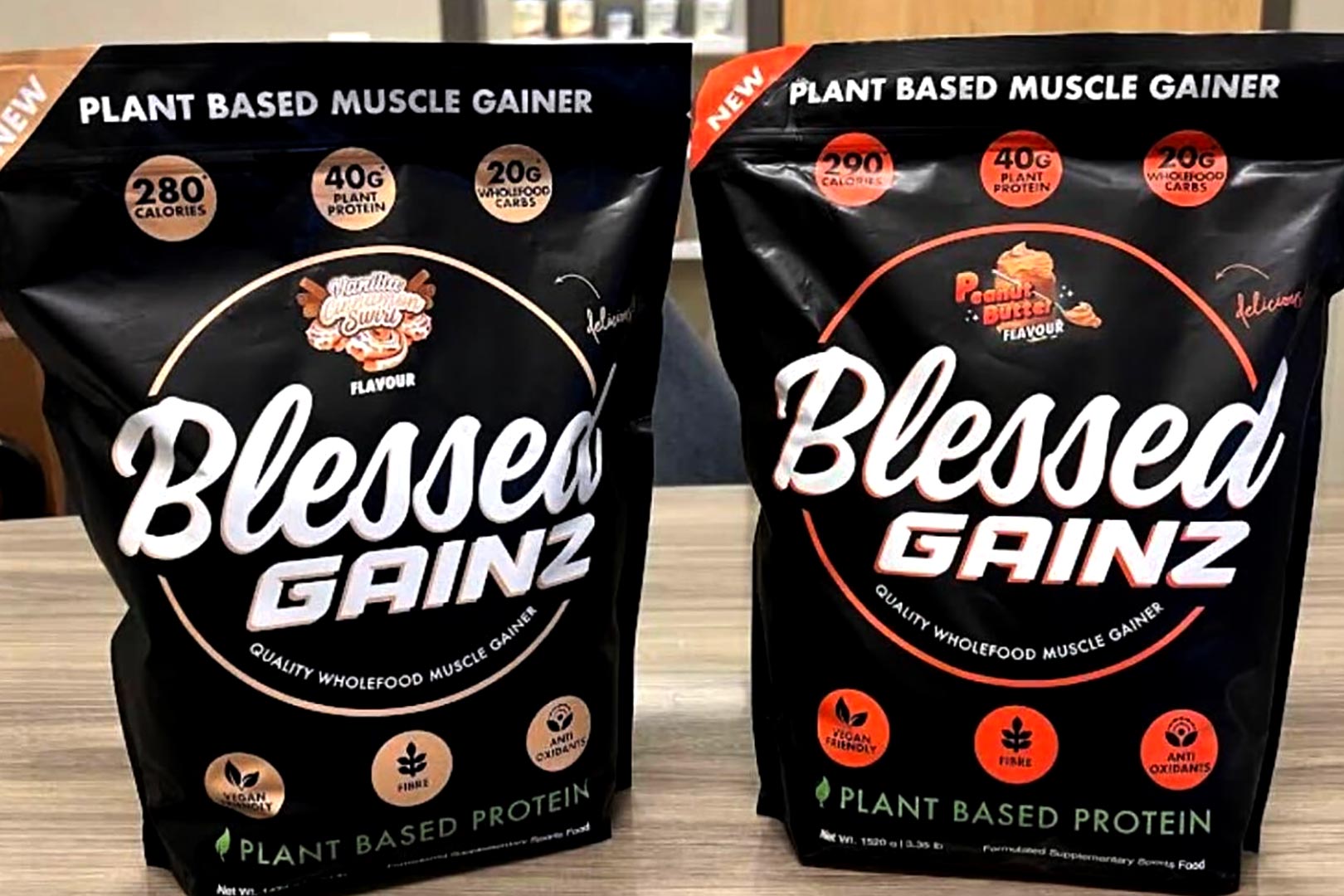 EHP Labs' plant-based line Blessed has become a beast all on its own, turning into a completely separate brand with its own reputation and growing selection of supplements. While it started with a competitor in the popular plant protein powder space, there are now capsule products under the Blessed name, an on-the-go protein RTD previewed mid-last year, and just recently, a Blessed Protein Bar was confirmed as coming.
Blessed has added more excitement and hype for this year with the reveal of another upcoming addition to its family of supplements, and similar to the plant protein RTD and bar, this is certainly a specialized product. The brand has shared the first look at Blessed Gainz, a mass gainer that keeps with the theme of relying entirely on plant-based ingredients but in typical mass protein fashion, stepping up the carbohydrates and calories.
EHP Labs and Blessed are jamming a solid 40g of plant protein into Blessed Gainz alongside a 2:1 protein-to-carbohydrate ratio at 20g of carbs exclusively from wholefood sources, reasonable fat, and 280 to 290 calories. The plant-powered specialist is definitely doing its best to stand out and find a nice balance between a vegan-friendly lifestyle and sports nutrition. More interestingly, the relatively lean macros of Blessed Gainz could make it work as a meal replacement just as much as a gainer.
The higher calorie alternative to Blessed's original plant-baed protein powder, Blessed Gainz, sounds like it'll be making its way out into the market shortly with a good amount of servings and two tasty flavors to choose from in Vanilla Cinnamon Swirl and a classic Peanut Butter.