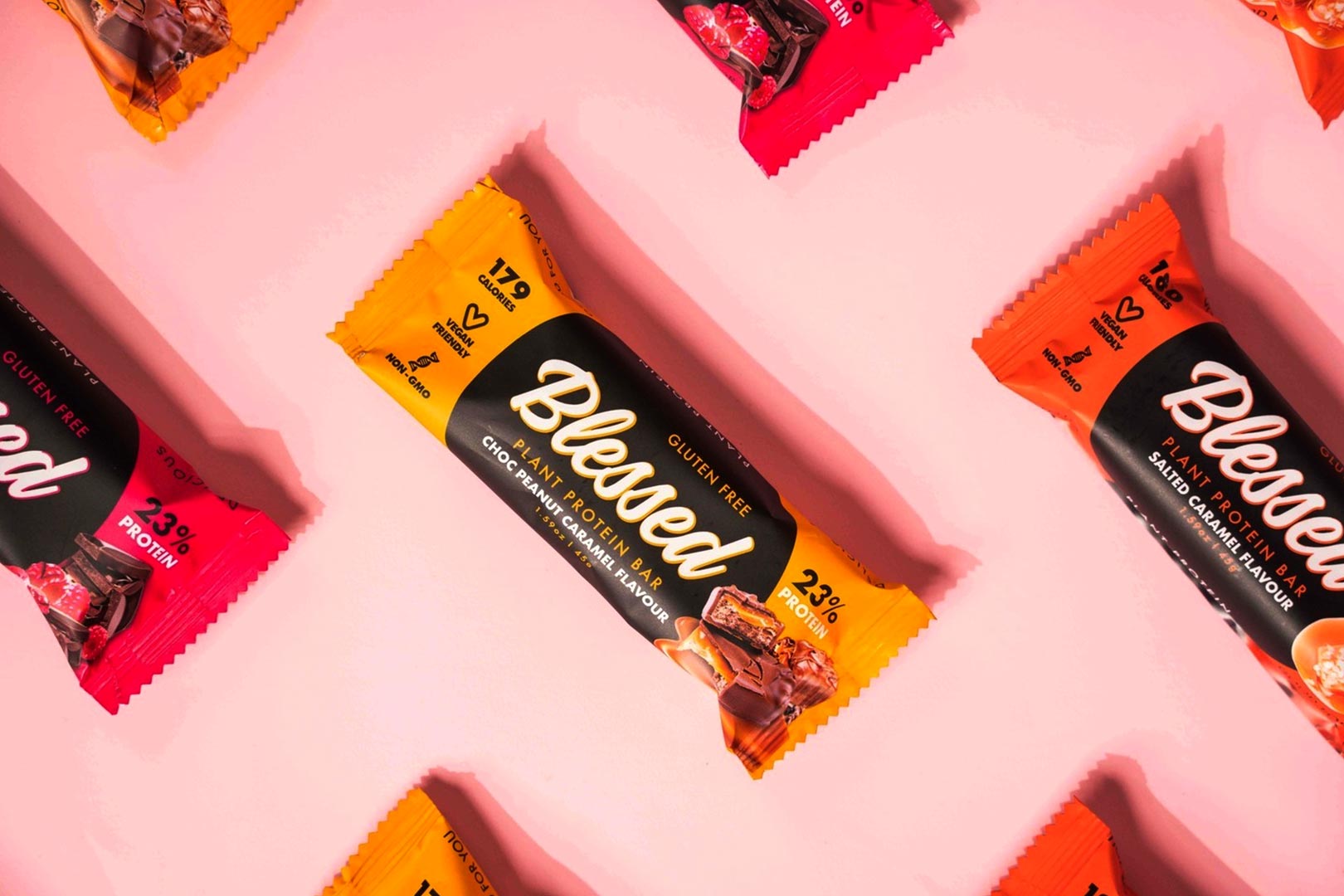 EHP Labs' plant-based brand Blessed, has officially released its first-ever edible item in the Blessed Plant Protein Bar. It is a great extension of the brand's original hit supplement, the protein powder Blessed Plant Protein, giving its already well-established fanbase another way to get more protein into their diets. The protein bar isn't as lean as the powder, but for the type of product it is, it's not too bad, packing close to 11g of protein.
The Blessed Plant Protein Bar isn't overly large, tipping the scales at 45g, so about 25% less than your typical 60g snack, and again, the protein gets close to 11g at 10.5 to 10.9g — from soy, pea, and fava bean protein — depending on which of the three flavors you grab. Alongside the moderate amount of protein, you get 8.2 to 8.5g of carbohydrates, around 4g of that sugar, a little over 7g of fat, and calorie counts of 174 to 179.
The build of EHP Labs' Blessed Plant Protein Bar looks to be pretty typical, with a dense, doughy main body, some crispy pieces scattered throughout and varying across the three flavors, with a softer top layer, then all covered in delicious chocolate. As for what the options are for the product, they're all quite mouthwatering in Salted Caramel, the sweet raspberry-layered Chocolate Raspberry, and Chocolate Peanut Caramel.
EHP Labs' official online store over at ehplabs.com, or at least the Australian portion of the website, is one of the first places stocking the Blessed Plant Protein Bar at a reasonable price, similar to many of its competitors. For a box of a dozen vegan-friendly protein bars, you'll pay $49.49 (33.13 USD), working out to about $2.76 USD a piece, and there is no variety pack, so if you want to try them all, you'll need a box of each.