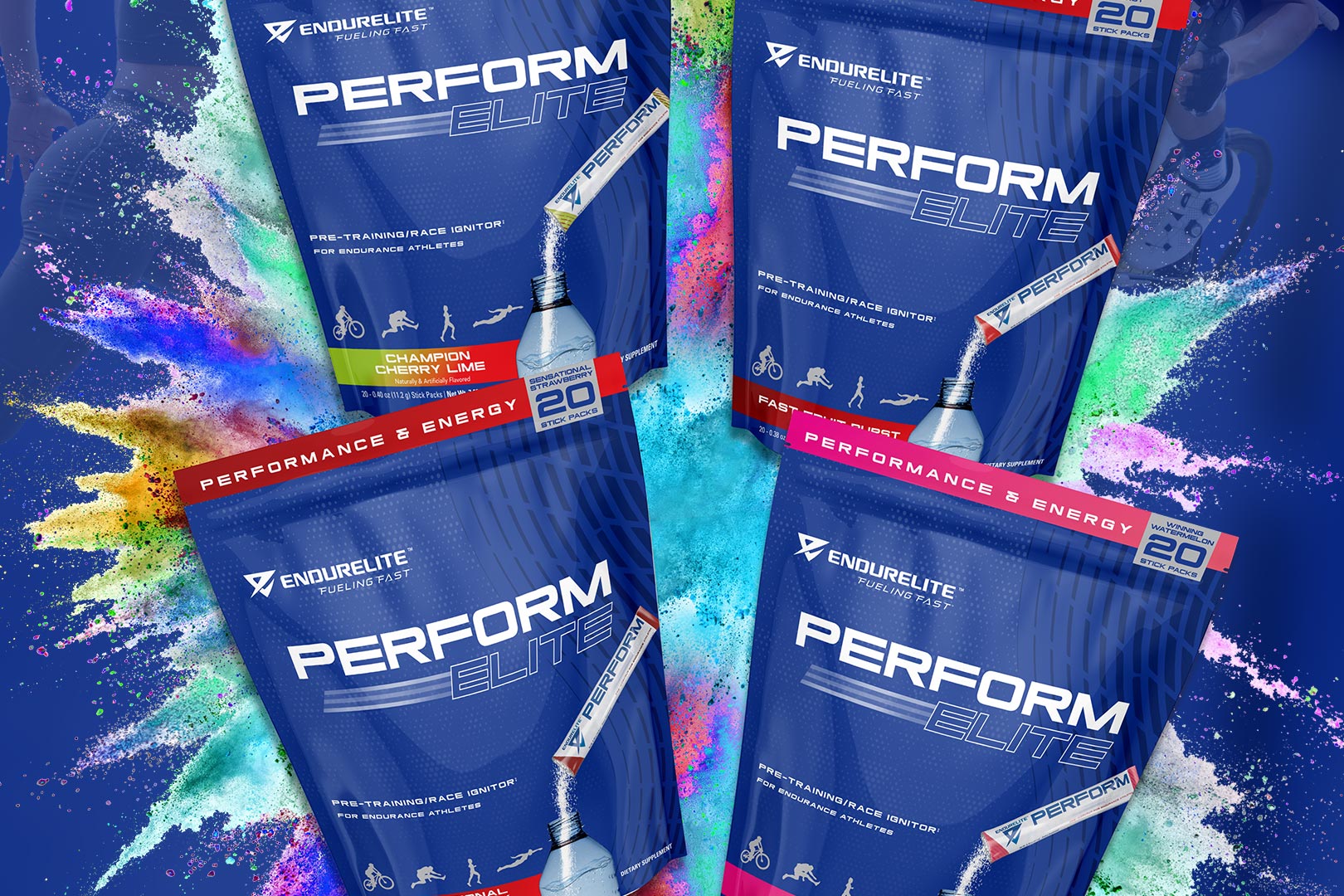 Performance and endurance-specific brand EndurElite recently released its advanced entry into the world of hydration supplements by way of Hydrate Elite, exclusively designed to support performance athletes that train for hours on end, like runners and cyclists. The brand takes the common approach in hydration and packaged Hydrate Elite in single-serving stick packs, a format it's now applied to another supplement.
EndurElite has taken its performance, endurance, and focus-powering pre-workout Perform Elite, featuring the likes of PeakO2, elevATP, and Senactiv, and created a more convenient stick-pack version. The alternative product has all of the same ingredients and dosages as the original bulk tub of 20 maximum servings, just each of them comes in a stick pack to take with you on the go, and throw it down whenever and wherever.
Interestingly, while the formula in EndurElite's Perform Elite stick packs is the same as the traditional bulk tub, and most of the time, sticks are slightly more expensive, that's not the case here. Directly through the brand's online store, you'll pay the same for Perform Elite in single-serving sticks as you will for a container of 20 servings at $49.99 in the same four flavors with Fruit Burst, Cherry Limeade, Strawberry, and Watermelon.