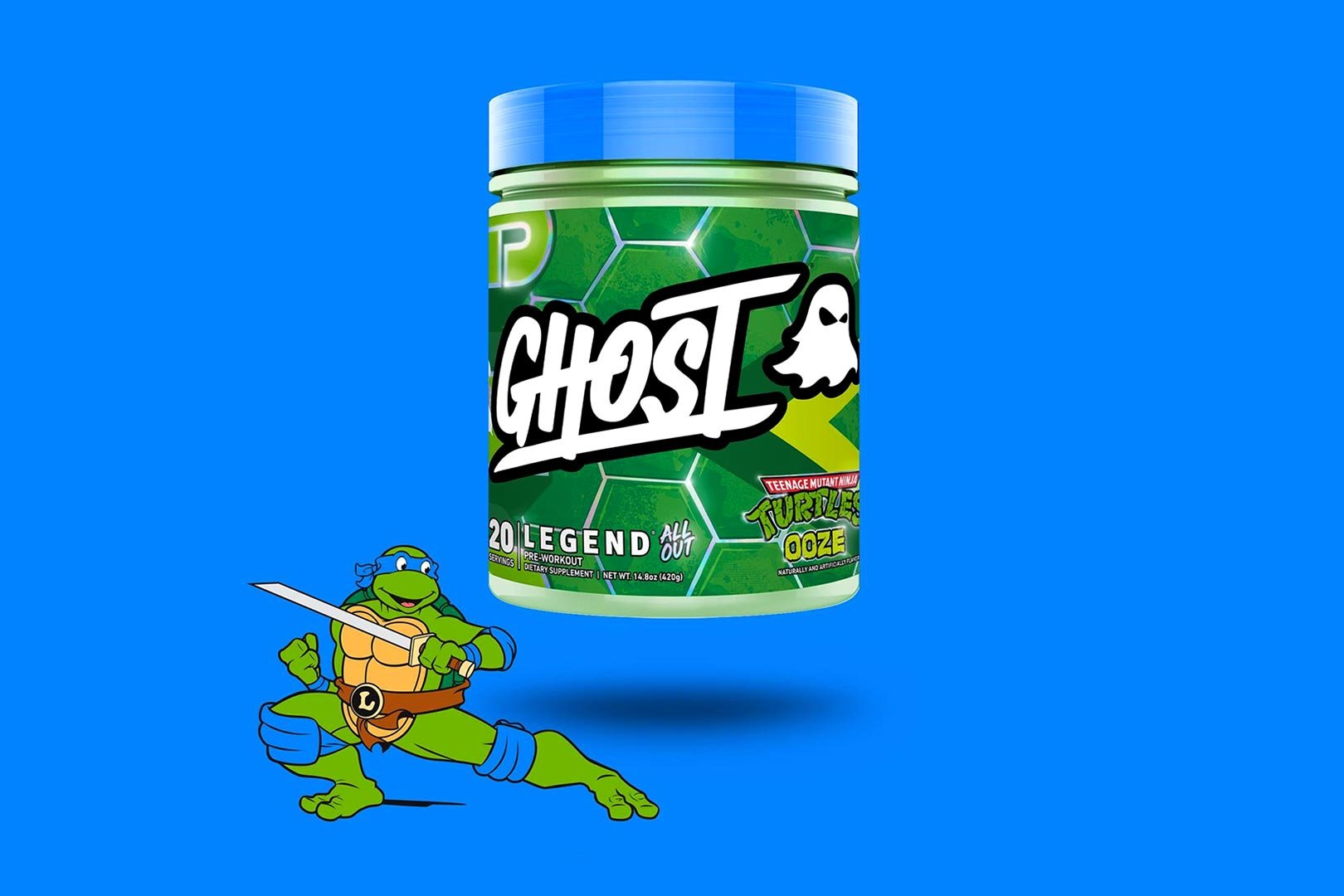 A year after launching one of the most cohesive, comprehensive, and fun collaborations we've seen so far, the lifestyle supplement company Ghost announced the return of its Teenage Mutant Ninja Turtles partnership. The brand has reworked the products involved in its TMNT collection for what it is calling TMNT V2, and to further the excitement, there is more to the sequel series than purely a different selection of supplements.
For the second collaboration Ghost and the Teenage Mutant Ninja Turtles have brought back their original, and might we add, unforgettably delicious flavor, Ooze, for four of its more popular products. Like last year, the TMNT V2 collection involves a special edition Ooze flavor of the legendary Ghost Pump, Ghost Gamer, and Ghost Gamer Non-Stim, as well as an Ooze flavor of Ghost Legend All Out in place of the regular Legend.
As confirmed earlier in the week, there is a fifth supplement in the second Teenage Mutant Ninja Turtles collaboration, and it's in a fitting, themed, and all-new flavor, separate from Ooze. The taste Ghost has put together specifically for TMNT V2 is called Shredder, named after the Turtles' iconic nemesis, and it is for the brand's top-rated fat burner Ghost Burn.
While Ghost has gone all out this week, announcing the return of its partnership with the Teenage Mutant Ninja Turtles and revealing each of the products involved in the collaboration, it won't officially be available for some time. Ghost has set a release date of Wednesday, the 26th of this month, through its online store and its mobile app, where we're guessing you'll be able to buy the items individually and in a bundle.