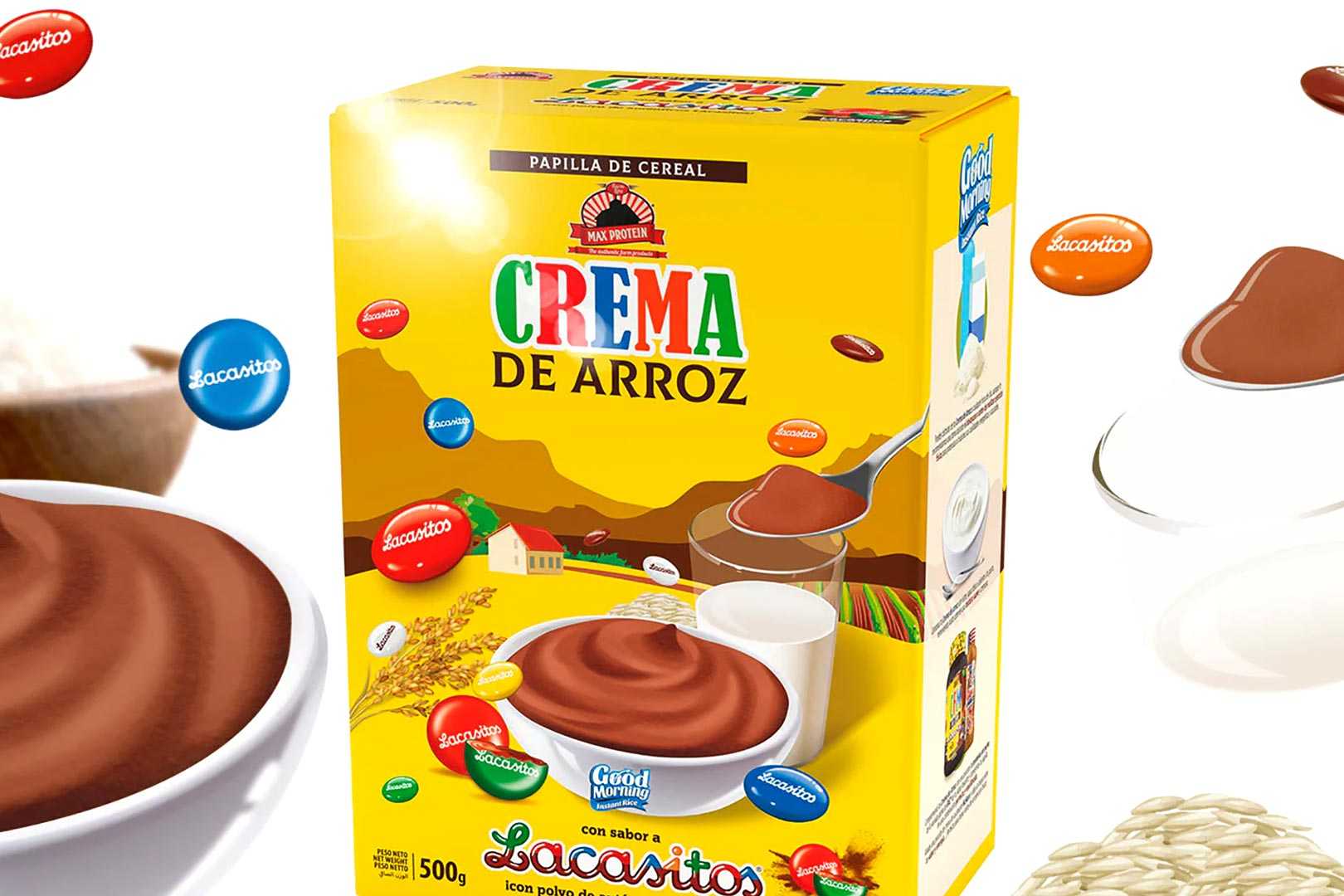 Big in Spain has really picked up the concept of authentic flavor collaborations and run with it over the past year, pumping out many in a reasonably short period of time. More interestingly, the foods and brands the sports nutrition company has partnered with have been major names from its home country. Big has teamed up with the likes of the candy brand Fiesta, chocolate-covered peanuts Conguitos, and the 90-year-old Cacaolat.
Another authentic flavor collaboration from Big is Lacasitos, a classic Spanish M&M's-like candy featuring milk chocolate wrapped in a vibrantly colored shell. After putting together Lacasitos flavors of three of its protein powders in CFM ISO Zero, Only Whey, and Micellar Casein, its sister brand Max Protein is taking a turn. In the hands of Max Protein, the partnership has spawned a Lacasitos flavor of Good Morning Cream Of Rice.
To make it a familiar and realistic Lacasitos experience, Max Protein has infused its nutritious Good Morning Series Cream Of Rice with Lacasitos powder, providing 38.8g of carbohydrates in a 50g serving, 3.2g of that sugar, about 4g of protein, and 188 calories. It's been fun watching the brand come out with all of these collaborations recently, and as we move through 2023, it doesn't look like it plans on slowing down anytime soon.