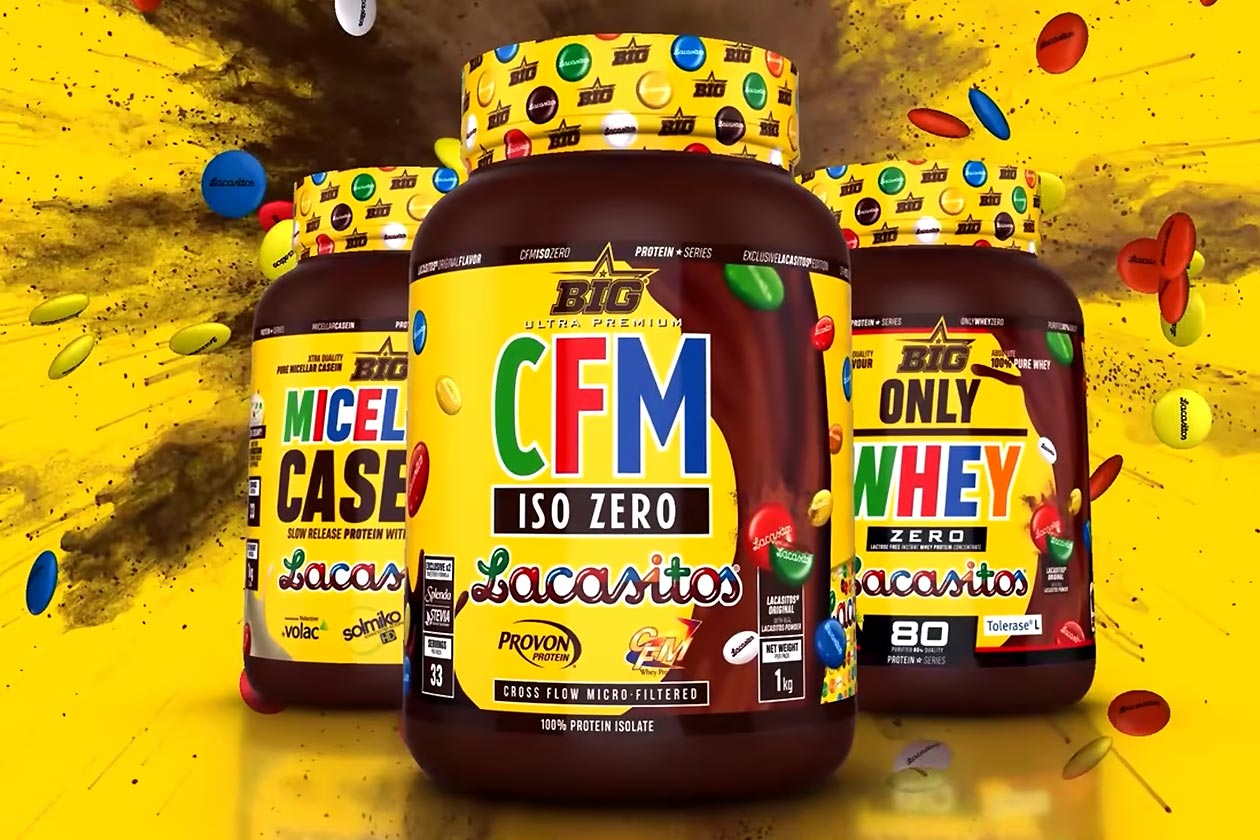 One of the more interesting surprises of 2022 came from the Spanish brand Big and its impressive selection of authentic collaborations, although the partnerships were all local. The sports nutrition company teamed up with familiar foods and products from its home country of Spain, bringing a fresh and fun approach to collaborations we had yet to see in the space.
A few of those partnerships from Big included a Kojak Cherry Lollipop with Fiesta, a chocolate drink flavor inspired by Cacaolat's signature beverage, and protein powders with miniature Conguitos thrown in. Big is continuing that run of authentic flavor collaborations into 2023, starting with a completely new alliance, getting together with the M&M's-like candy Lacasitos.
Similar to Fiesta, Cacaolat, and Conguitos, Lacasitos has been around for quite some time, hitting the market 40 years ago, and as mentioned, it is an M&M's style candy featuring milk chocolate wrapped in a colorful shell. Big has partnered with the company behind Lacasitos to create an authentic flavor based on the classic candy for three of its protein powders in Only Whey, the premium isolate CFM ISO Zero, and slow-release Micellar Casein.
All of those products are made using what Big lists on their labels as official Lacasitos powder to ensure fans of the brand and candy get the familiar flavor they're looking for, but with the nutrition of a protein powder. The three authentic Lacasitos flavors are only available for a limited time, and they're exclusive to the brand's online store in sizeable tubs of 33 servings.