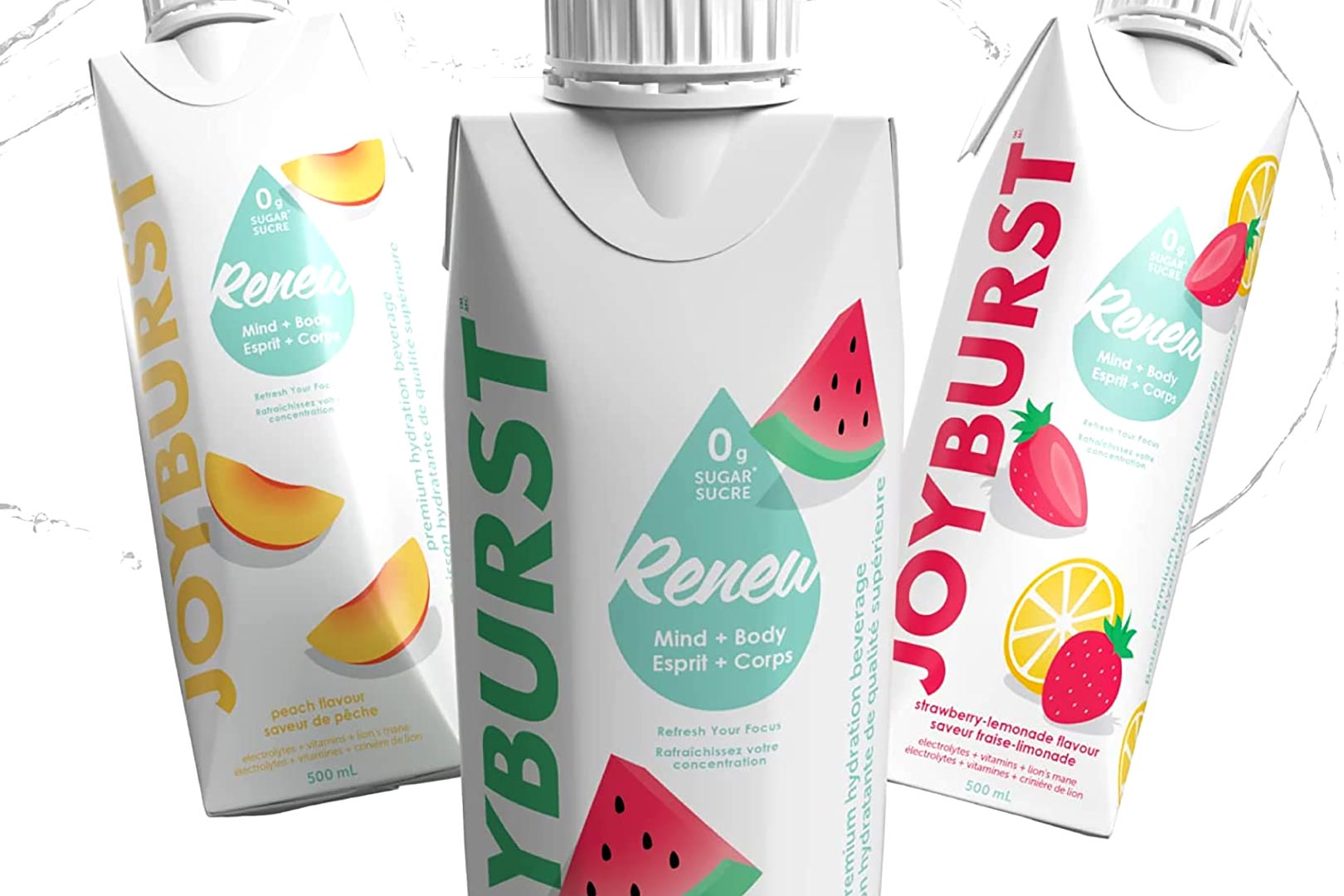 No Sugar Company, known, of course, for its many different snacks and treats that don't have any sugar, recently revealed it is expanding its energy drink Joyburst into a brand of beverages. The functional specialist announced Joyburst Renew, a product that gives No Sugar Co a robust competitor in the increasingly popular and highly competitive sports drink space alongside the likes of Gatorade, BioSteel, and the hit, Prime.
Previously we didn't have that many details for No Sugar Company's Joyburst Renew hydration drink, but that is different now, as it is out and available for purchase from the likes of Amazon and the membership retailer Costco in Canada. The product has the facts panel below, outlining most of the key ingredients it relies on to deliver its hydration and performance support, including various vitamins and essential electrolytes, as well as the nootropic mushroom extract lion's mane.
No Sugar Company pairs that clean and straightforward formula specifically for hydration, relying exclusively on natural flavors, and not surprisingly with the name that it has, absolutely no sugar. There are three flavors available for Joyburst Renew right out of the gate in Peach, Strawberry Lemonade, and a classic Watermelon, all with no sugar, only a gram of carbohydrates in a 500ml bottle, no fat, and a total of zero calories.
As mentioned, you can purchase No Sugar Company's hydration, performance, and focus-supporting Joyburst Renew beverage from the likes of Amazon Canada, where you'll pay $35.99 (26.64 USD) for a case of a dozen drinks. Over at amazon.ca, you can purchase Renew in any of its three flavors, or if you want to mix it up and try the whole family, there is a variety bundle for the same price with four of each of the options.