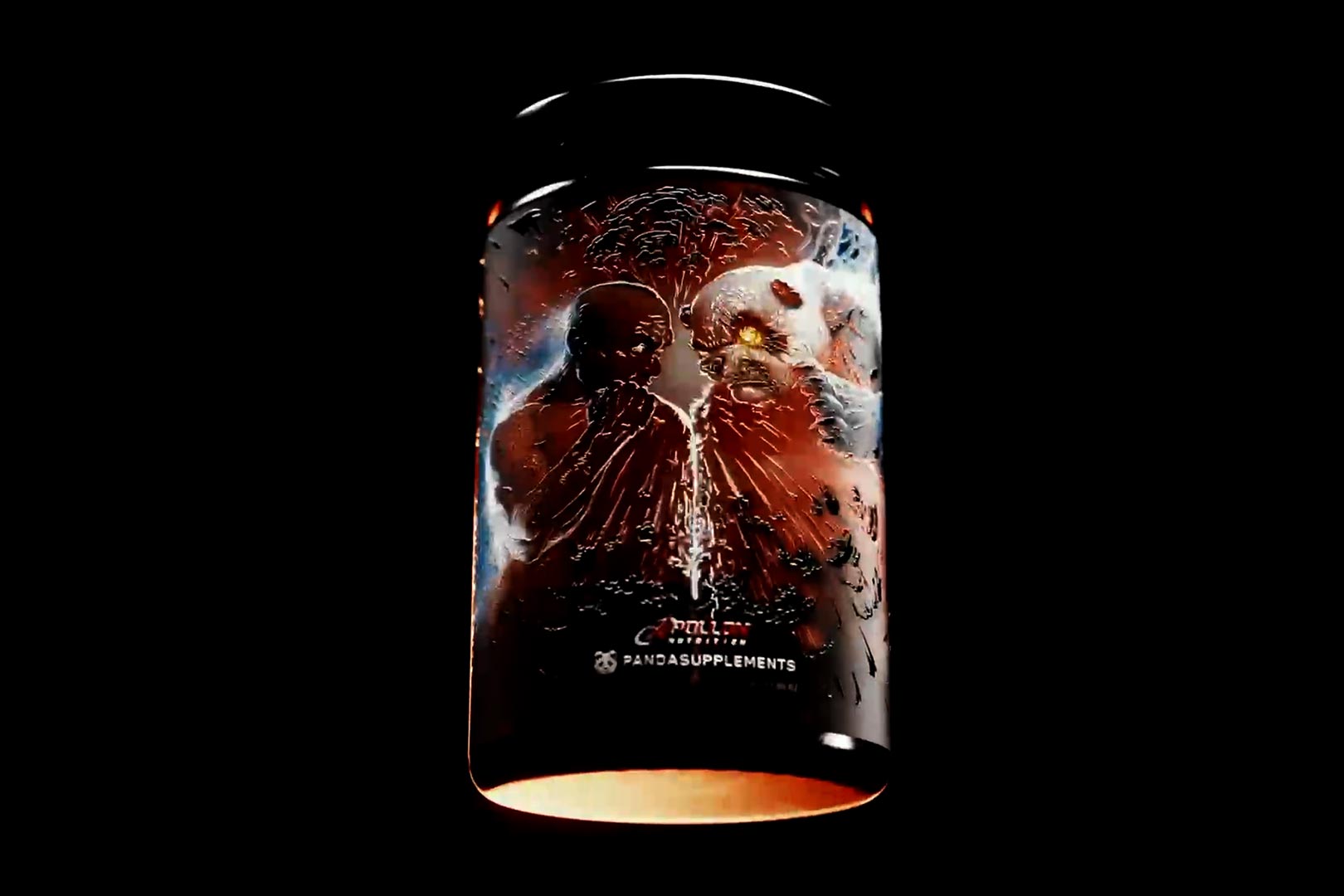 Panda Supplements and Apollon Nutrition dropped a bomb of an announcement on Monday, despite sharing nothing but the concept the two reputable brands have cooked up. The growing newcomer and hardcore supplement company revealed they have come together for a product collaboration. Nothing else was mentioned about the project, only that they've joined forces for an undoubtedly awesome supplement.
This morning Panda Supplements and Apollon Nutrition have taken the covers off of that product, and from the outside, as expected, it looks incredible. You can see what the collaboration looks like in the image above with an illustrated panda and Apollon owner Robik Samborsky, jacked and ready to throw down. The supplement itself is a stimulant-powered pre-workout, packed full of ingredients and titled Face/Off.
The promising formula behind Panda Supplements and Apollon Nutrition's Face/Off pre-workout collaboration is going to be shared shortly, and from what we know, it'll be one to watch out for. Both brands are known for their genuinely loaded formulas, especially Apollon, which has substantially more products available in a wide variety of categories, but that doesn't stop it from filling their facts panels to the brim.
Panda Supplements and Apollon Nutrition's Face/Off is going live and becoming available for purchase this Friday through both brand's online stores at pandasupps.com and apollonnutrition.com. There will be two flavors to choose from for the well-rounded pre-workout, one exclusive to Panda and the other Apollon, with both selling at $59.95 for a tub of 20 maximum servings, and it is limited with only a single run, and that's it.