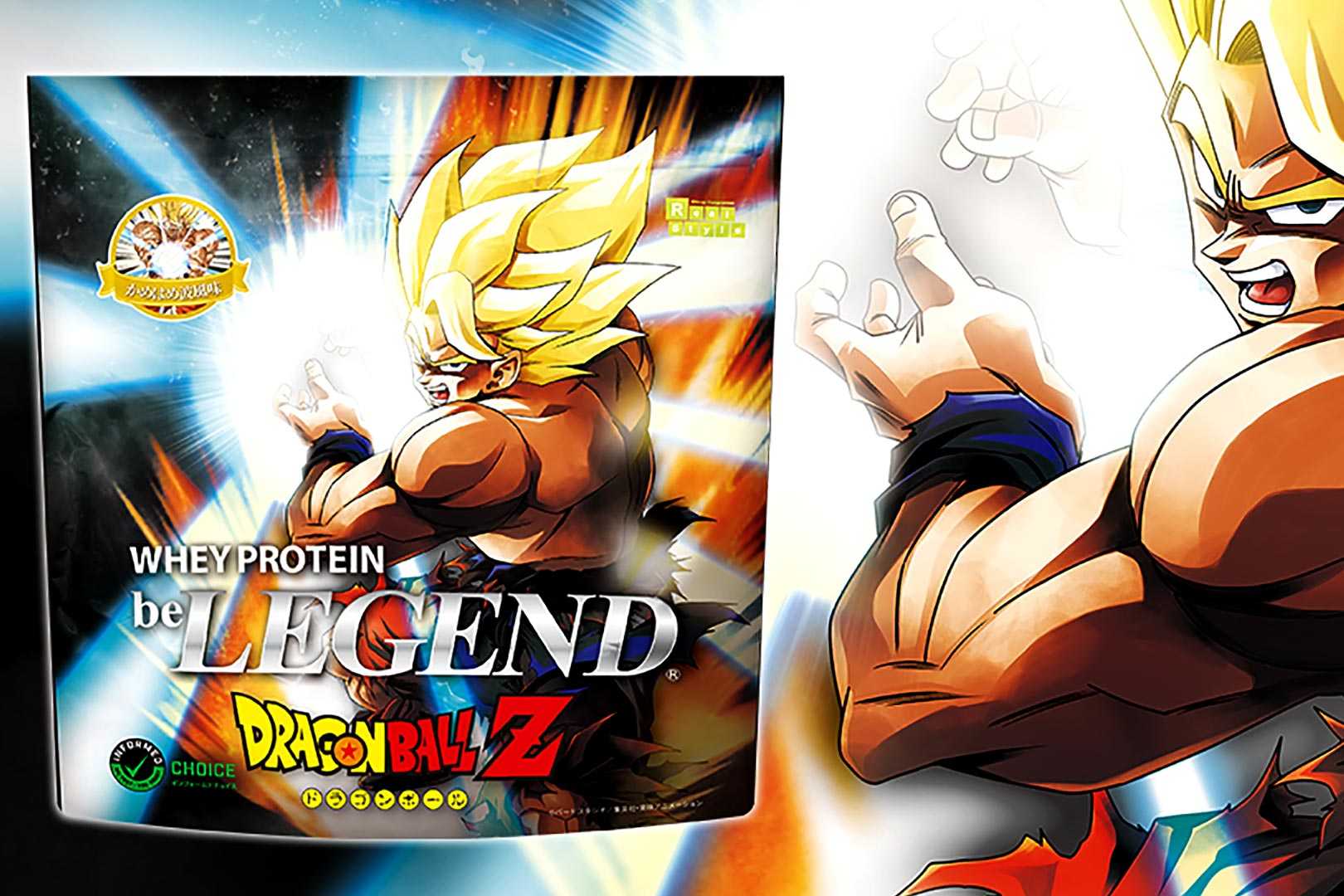 Japanese brand Be Legend, which is easily available through its own online store, is extensively known for its massive amount of collaborations, where it's partnered with numerous pop culture icons. Over the years, the busy brand has come together with the famous cheese tart bakery Pablo, Street Fighter, Hello Kitty, Naruto, and a host of hit manga titles such as Monster Hunter, The First Step, and One Piece.
Be Legend is back, mixing it with partnerships in this post, where we have details on a collaboration between the sports nutrition brand and the internationally known anime and manga Dragon Ball Z. The two have created a special edition flavor of protein powder — what most of Be Legend's collaborations involves — with, of course, the iconic hero Goku on the front performing one of his signature moves, the Kamehameha.
It is indeed fitting that Goku is on the cover of Be Legend's partnership product doing a Kamehameha, as that is the name of the flavor of protein powder. The brand has shared a description of the taste, although it's not supremely helpful as it's simply said to be an energy drink flavor. It has a reasonable nutrition profile, similar to other protein supplements, with 20g of protein, 5.4g of carbohydrates, a gram of fat, and 113 calories.
Be Legend has had this flavor available before, from what we can tell, in the energy drink tasting Kamehameha, although it was themed around the film Dragon Ball Super Brolly. Either way, the refreshed product is available now in partnership with Dragon Ball Z, starring Goku on the front, and it's around for a limited time through the brand's website at ¥3,980 (29.31 USD) for a 1kg bag.