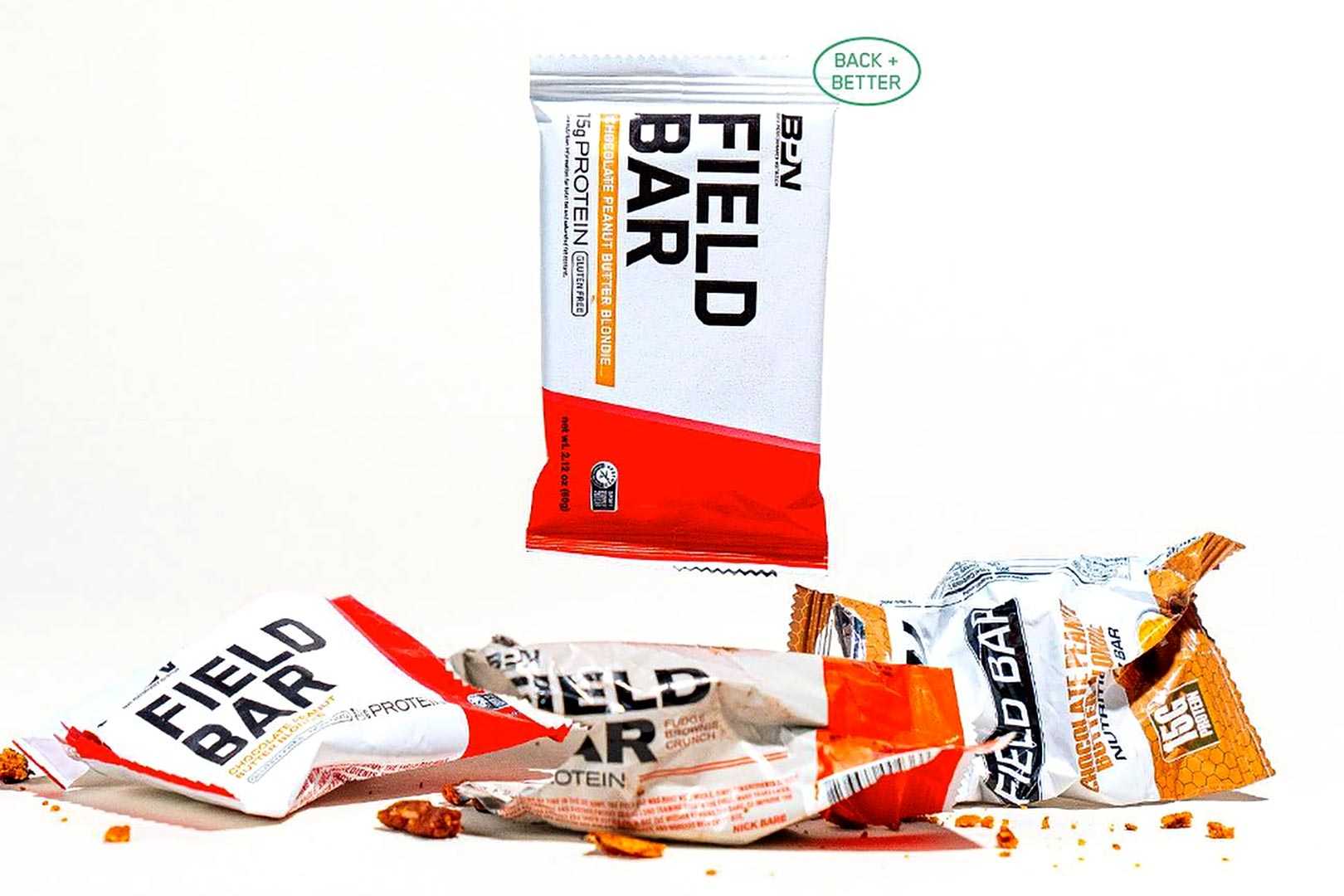 Since the initial introduction of the nutritious high-protein Field Bar, Bare Performance Nutrition has been working to consistently improve the product for a better experience while maintaining its core purpose. It was only about a year ago we got the third iteration of the on-the-go snack, where, alongside some critical changes in the formula and a rebalancing of nutrition, the brand released separate whey and plant-based options.
This month, Bare Performance Nutrition is at it again, tweaking and evolving its Field Bar, re-releasing it as a new and improved product, still featuring a combination of wholefood ingredients and providing a similar set of macros. The brand has endeavored to make it a softer protein bar with a chewier texture, packing about the same 15 to 16g of protein in the red-colored whey variant and 12g of protein in the green plant-based alternative.
The rest of the nutrition profiles for Bare Performance Nutrition's fourth iteration of the Field Bar are similar to their predecessors, with the red having 21 to 23g of carbohydrates, 14 to 16g of that sugar, 16g of fat, and 270 to 280 calories. The plant-powered Field Bar has 23 to 24g of carbohydrates to go with its 12g of protein, 19g of fat, and 280 to 290 calories, and they're both available now direct at $29.99 a box in two flavors each.