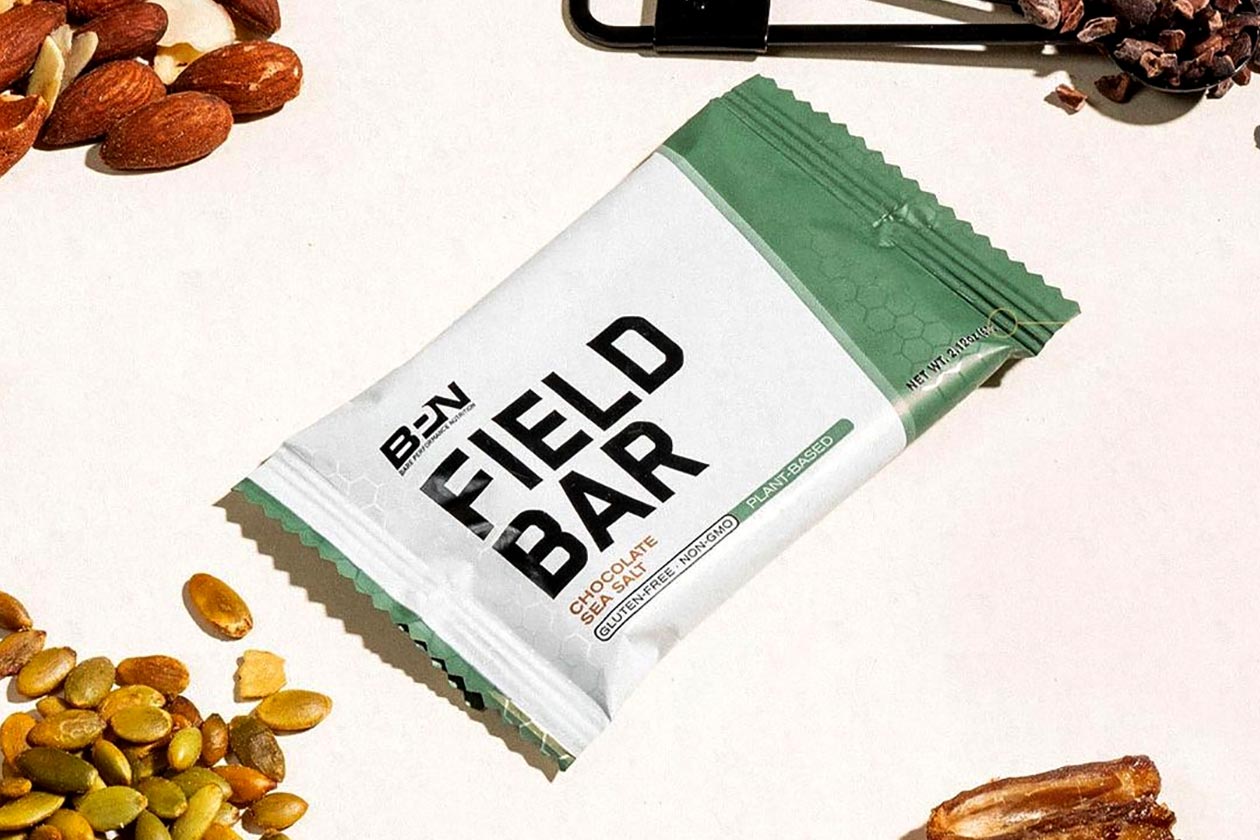 It wasn't that long ago Bare Performance Nutrition, better known as BPN, reworked and relaunched its on-the-go protein snack, the Field Bar, still keeping it as a nutritious, high-protein bar. The brand has decided to update the product once again, just half a year after its last lot of changes, although this time around, the differences appear to be a little more significant.
BPN's Field Bar is being re-introduced next week on Wednesday the 12th of January in two separate versions, one is made using whey, and the other is completely vegan-friendly. Each version has its own selection of flavors, with the whey-powered Field Bar coming in Chocolate Peanut Butter Blondie and plant-based Field Bar in Chocolate Sea Salt and Peanut Butter Crunch.
The main ingredients in BPN's whey Field Bar are peanut butter, honey, dates, cacao nibs, and whey, providing 16g of protein per bar alongside an equal 16g of fat and 22g of carbohydrates. The vegan Field Bar is slightly different, made with peanut butter, dates, almonds, peanuts, and almond and pea protein, with a marginally lower 12g of protein per bar, 18g of fat, and 23g of carbs.
Once again, BPN is launching its revamped Field Bar in both the whey and plant-based versions on Wednesday of next week. The brand has confirmed, the 2022 edition of the Field Bar will be the same price as the previous one through its website, at $27.99 for a box of 12 bars in either of its variants.