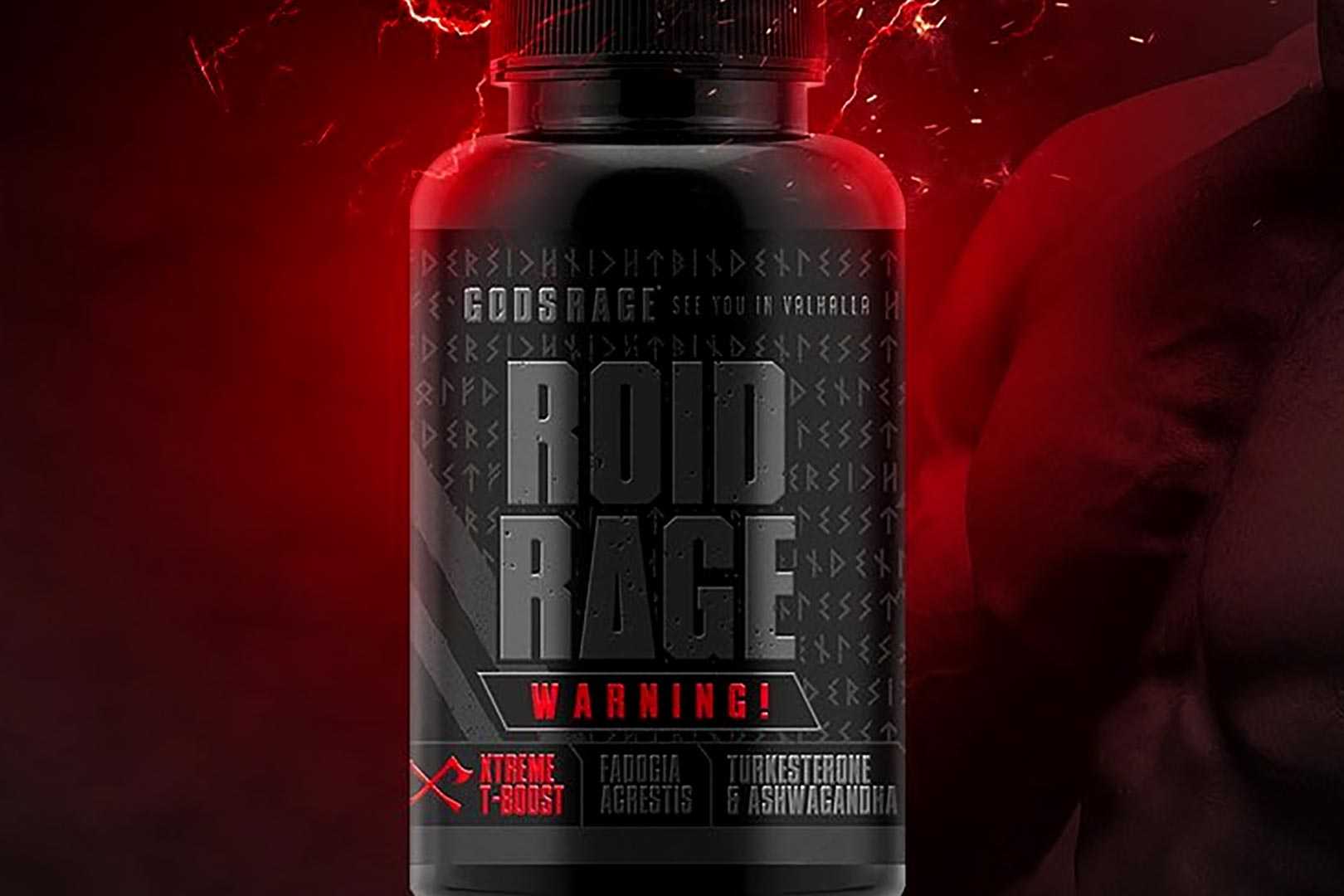 We've seen our fair share of creative names, with some brands even going as far as throwing in curse words, but it's still fun to see them every now and then. German house brand Gods Rage from the retailer Gigas Nutrition has cooked up another one of those entertaining titles, introducing Roid Rage. We thought it might be a pre-workout or some sort of stimulant product, which is not the case, although the name is still fitting.
Roid Rage from Germany's Gods Rage is, of course, a testosterone-boosting muscle builder, and it brings together some of today's more popular and trending ingredients, all squeezed into a three-capsule serving. The more modern components the brand has packed into the supplement are turkesterone by way of 500mg of ajuga turkestanica and fadogia agrestis, also at half a gram in each of the 30 servings per bottle.
Gods Rage has included a few other ingredients in its muscle-building Roid Rage with the classic ZMA blend of zinc, magnesium, and vitamin B6, dosed at 15mg, 50mg, and 38mcg, respectively, 3mg of boron, and lastly we have ashwagandha but at a moderate amount of 150mg. The turkesterone and fadogia are the stars of the show, aside obviously from the name, which is one of the more entertaining ones we've seen in a while.
Gigas Nutrition is selling its latest Gods Rage product through its online store at gigasnutrition.com for €39.96 (43.62 USD), and as mentioned earlier, each bottle of Roid Rage comes with 30 servings, enough to supply you for a typical month. The turkesterone and fadogia-powered supplement can be stacked alongside any of the brand's other items, from its creatine-based Thor Strength to its more essential items like Viking Whey.