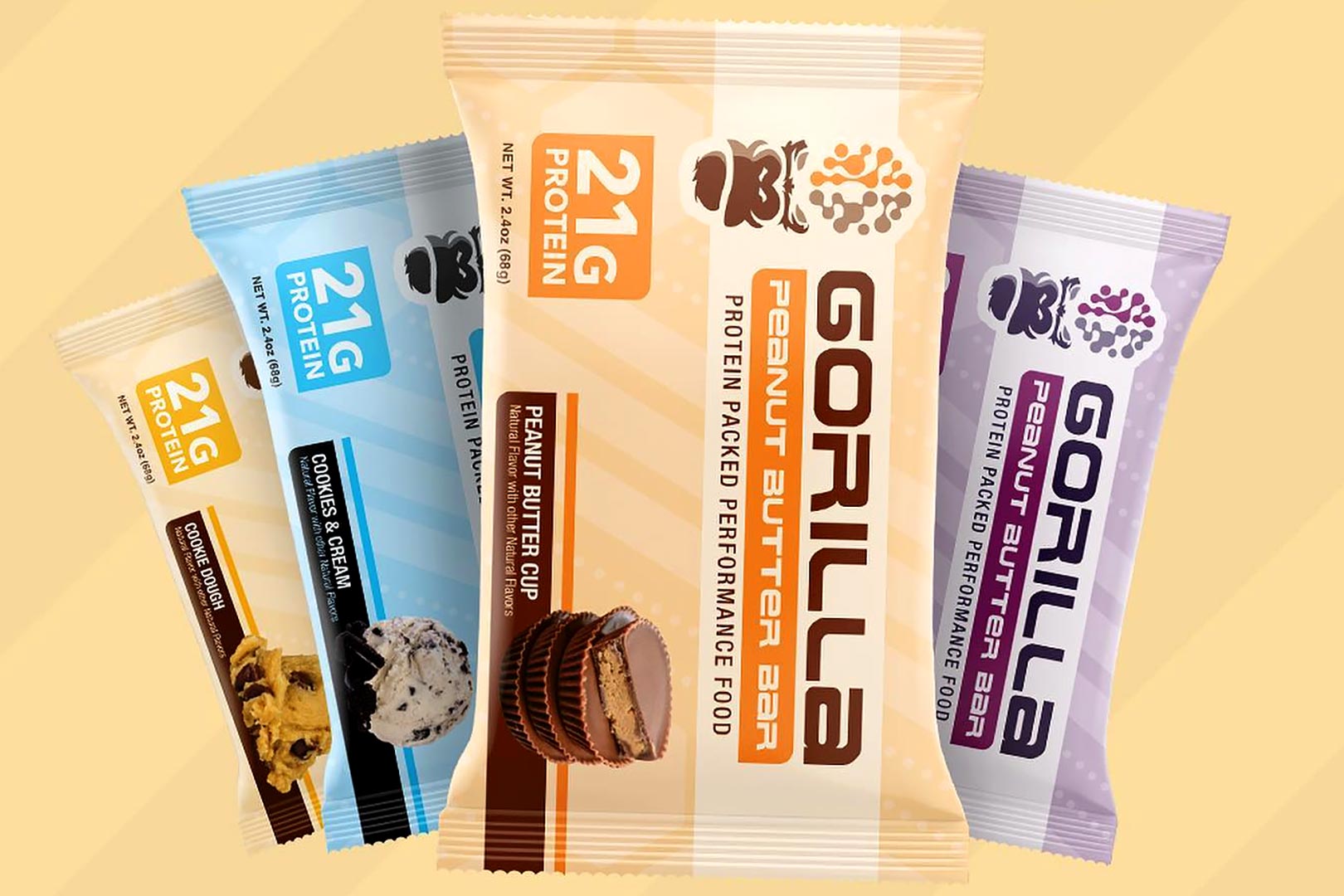 The Gorilla Peanut Butter Bar is the first-ever protein snack from Gorilla Mind, typically known for its efficaciously dosed and reliably effective sports nutrition supplements. As per the name, the product is a peanut butter-based protein bar, providing a sweet taste, smooth texture, and a good amount of protein. Equally importantly, the brand has dropped the functional food in a variety of flavors, with a total of four to choose from.
The nutrition profile of Gorilla Mind's Gorilla Peanut Butter Bar is actually quite balanced and doesn't vary that much depending on which of the four flavors you decide to purchase. They all have a solid 21g of protein per bar, a pinch more than the traditional 20g, 29 to 30g of carbohydrates, which is somewhat high but similar to other peanut butter-based snacks, 10 t 12g of that sugar, 9 to 10g of fat, and finishing with 260 calories.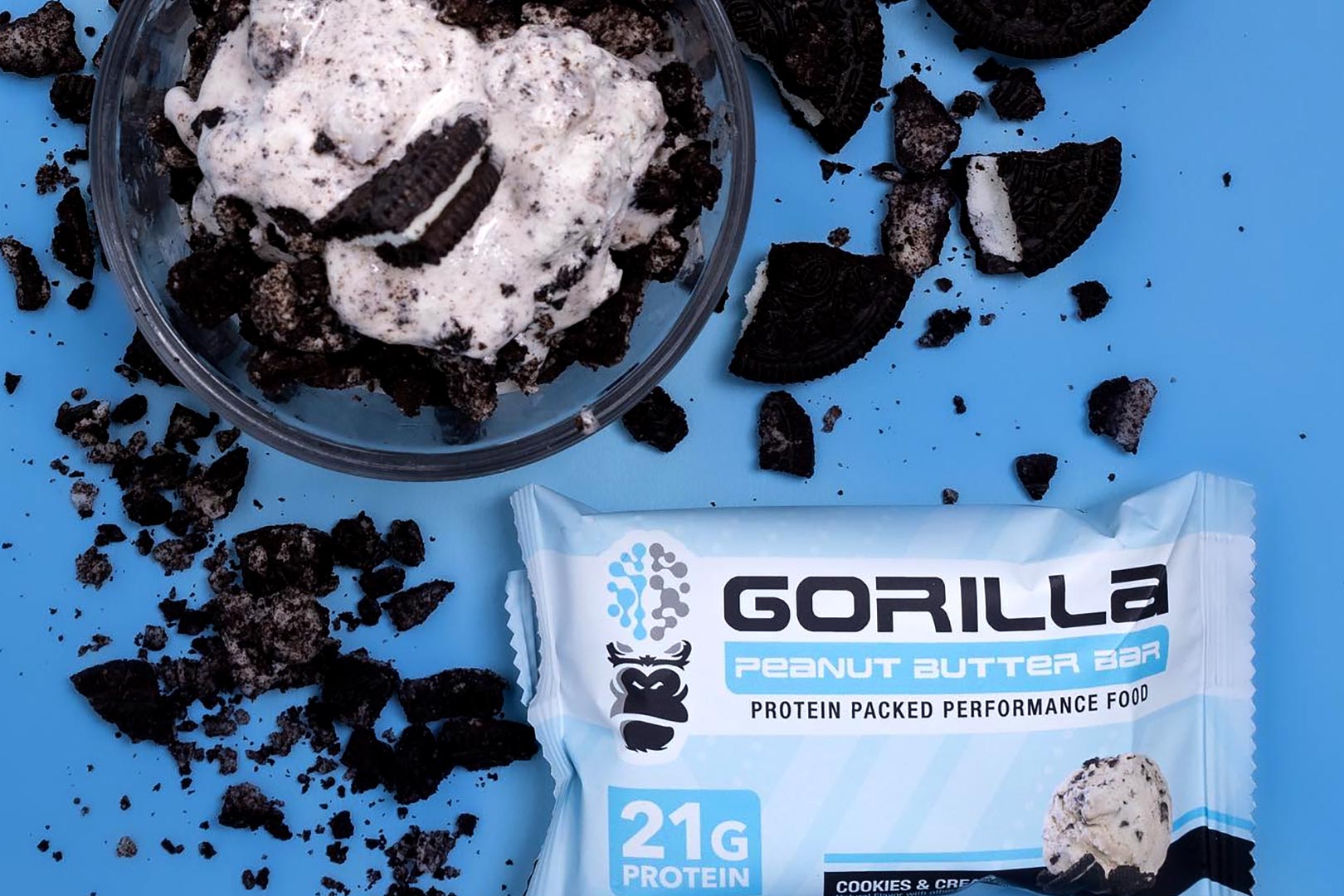 The flavors you have to choose from for the Gorilla Peanut Butter Bar are classic tastes, and while there are some ingredients specific to each option, the main components are whey isolate, brown rice syrup, whey crisps, and honey. As for the flavors, they are Cookie Dough, Peanut Butter Cup, Oatmeal Chocolate Chip with actual milk chocolate chips throughout the bar, and Cookies and Cream, the only one with a white chocolate coating.
Gorilla Mind has launched its entry into the highly competitive protein bar market on its website, where all four flavors are available at the same $35.99 for a box of 12, or if you use a coupon like More Plates More Dates "MPMD", you can bring that down to $32.39. There is also a variety pack; although it's not the typical box of an even amount of each option, it's a bundle of a box of every flavor (48 bars) at a slightly discounted $133.99.