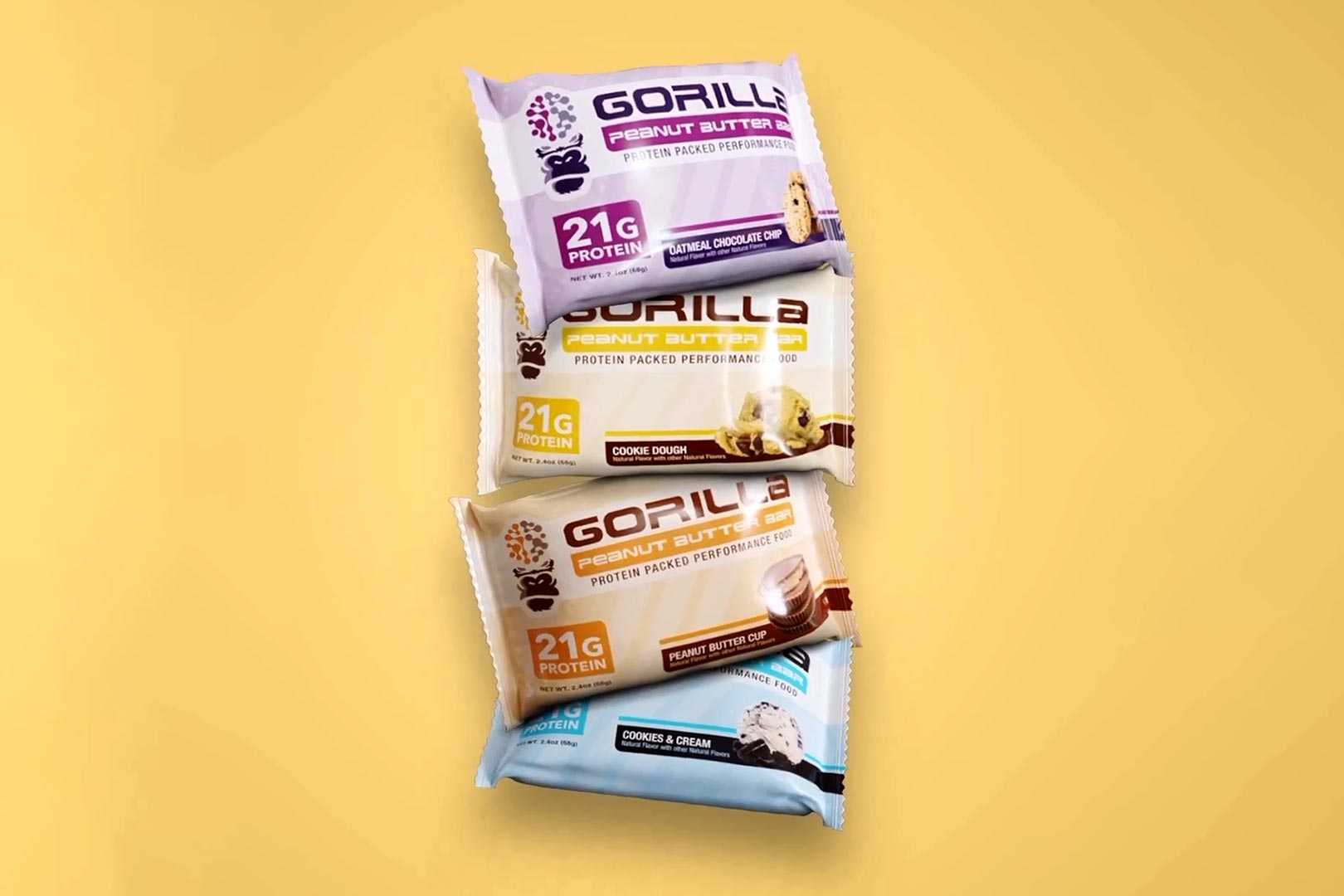 Gorilla Mind has been on the warpath this year, releasing flavors, revamps, all-new products, and collaborations on an incredibly frequent basis, and there is no slowing it down. Right when we thought it had enough innovation for the year following the arrival of its efficaciously dosed energy drink, the reputable brand is turning its attention to the functional category and launching its first-ever protein snack.
Confirmed and coming very soon from Gorilla Mind is the Gorilla Peanut Butter Bar. It is, of course, a nut butter-based high-protein bar, similar to Marc Lobliner's original hit functional food, the Outright Bar, and the always delicious and top-five rated Authentic Bar from Jacked Factory. Other details that we know about the Gorilla Peanut Butter Bar are that it has 21g of protein a piece with fair carbohydrates, fat, and calories.
Similar to Gorilla Mind Energy, the Gorilla Peanut Butter Bar won't be debuting with one or two flavors, but four in Cookies and Cream, Oatmeal Chocolate Chip, Peanut Butter Cup, and Cookie Dough. The big question, however, is what are they going to taste like? That's primarily what it comes down to with functional foods and protein-packed snacks, as the experience can vary greatly, from products that taste like sugar-loaded candy or go the other direction and feel like dehydrated cardboard.
We look forward to finding out firsthand what Gorilla Mind brings to the table in the functional category, although the fact the Gorilla Peanut Butter Bar has a nut butter base is a good sign, as those types of bars almost always lead to a melt-in-your-type texture and memorable sweetness. The even better news is the brand's protein bar is not far away, with its launch happening in a few days, on Monday of next week.