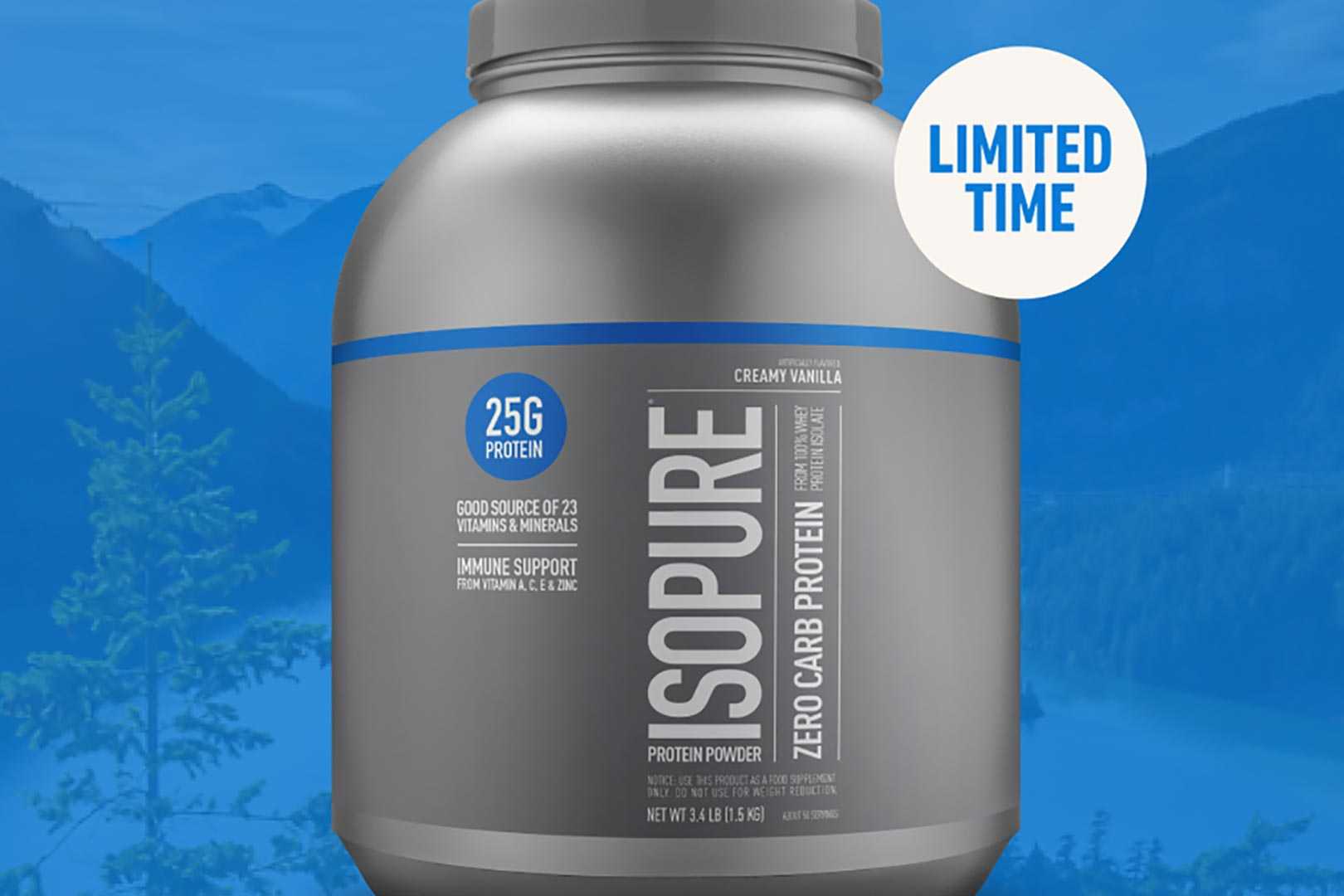 Isopure is one of the few instantly recognizable and iconic names in the sports nutrition industry, originally from a brand called Nature's Best, although it is now entirely under the product name. Isopure is a premium and pure whey isolate-powered protein powder that has been around for several years, it can be found in all sorts of stockists, from specialty to mainstream, and currently, if you visit Costco, you'll find it there too.
For a limited time, the membership retailer Costco has added Isopure's signature and self-titled Isopure Zero or Low Carb Protein to its shelves. Like many of the sports nutrition brands that find their way into the money-saving store, the supplement is not something you'll find elsewhere. Costco is selling a 3.4lb tub of Isopure Zero Carb Protein with 50 servings, falling in between the product's regular 3lb and 4.5lb sizes.
The cost of the 3.4lb Isopure Zero Carb Protein at Costco is $59.99, which is 25% cheaper than the 12% smaller 3lb of the same supplement at the likes of The Vitamin Shoppe. The membership retailer does only have one flavor available for the exclusive 50-serving tub, and that is Isopure Zero Carb Protein's traditional Creamy Vanilla, and another worthwhile detail is the exclusive item is only at Costco for a limited time.