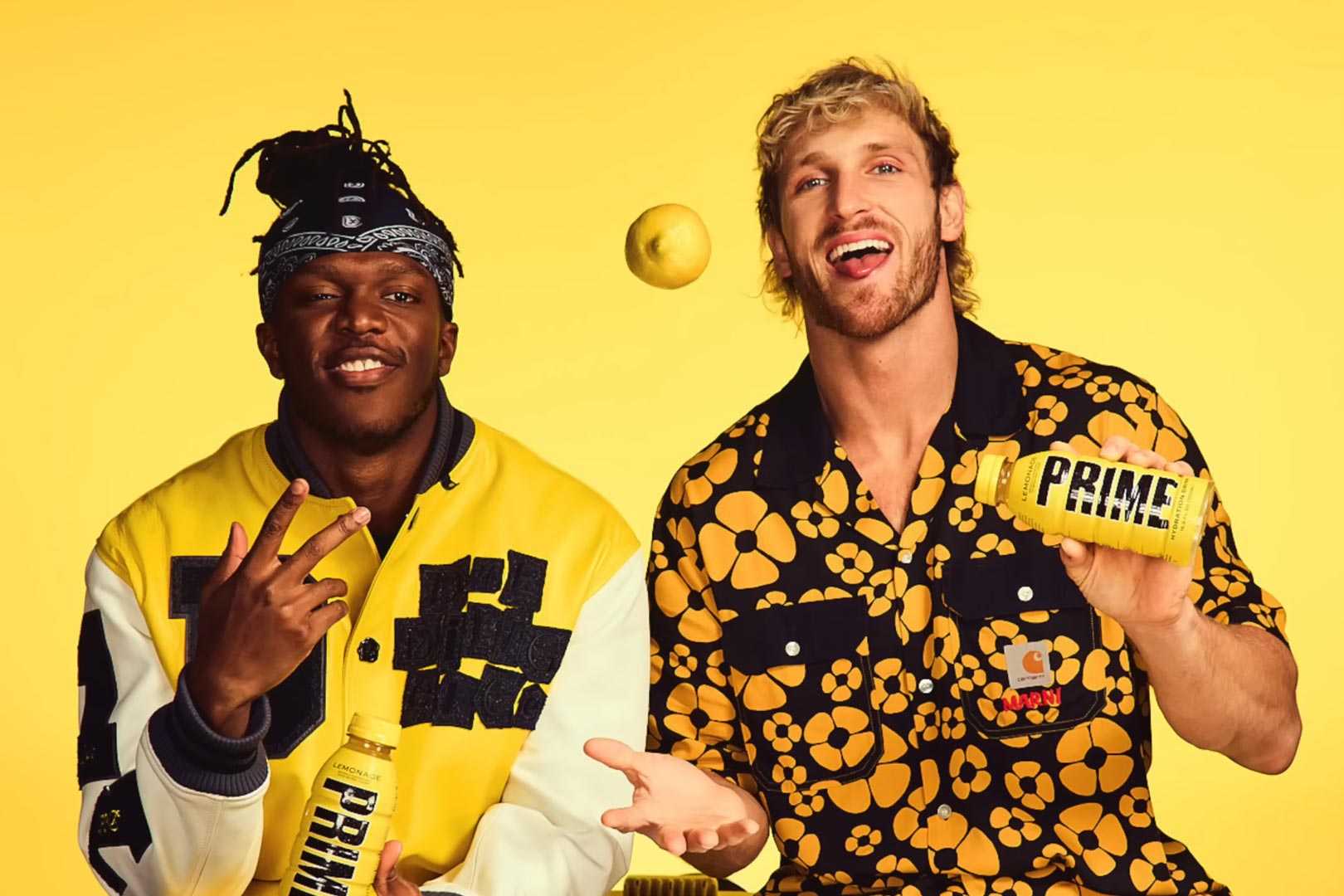 In ten days, Prime from influencers Logan Paul and KSI, is launching another tasty flavor of its original hit sports drink, Prime Hydration, to go with the many others it already has available, like Orange, Grape, and the unique Meta Moon. The next addition to the growing menu of the hydration and performance-supporting beverage is a bit of a classic and something many people have tried at some point and certainly heard of.
The tenth flavor of Prime's flagship product is a sweet and citrusy Lemonade, and the bottle of the flavor is appropriately covered in bright yellow. Logan Paul and KSI were recently giving out bottles of the upcoming option at Venice Beach for marketing and promotion of the Lemonade Prime Hydration for its imminent release. It has all of the same key ingredients as fans have come to expect from the sports drink, with a variety of electrolytes, BCAAs, a gram of sugar, and 25 calories.
Interestingly the bottles Logan Paul and KSI were passing out at Venice Beach had a special edition label featuring the two influencers on the back alongside a backstory of the flavor. That doesn't appear to be on the bottles of Lemonade Prime Hydration in marketing shots, making the freebies quite a collector's item for anyone that got their hands on one.
As mentioned, Logan Paul and KSI's Prime is launching its latest flavor creation and tenth overall when counting the limited edition and UK-exclusive KSI, in ten days on Wednesday the 15th of this month. Presumably, the sweet and refreshing Lemonade Prime Hydration will be going live through the brand's online store at drinkprime.com as well as the many other places you can now find the hugely popular sports drink.