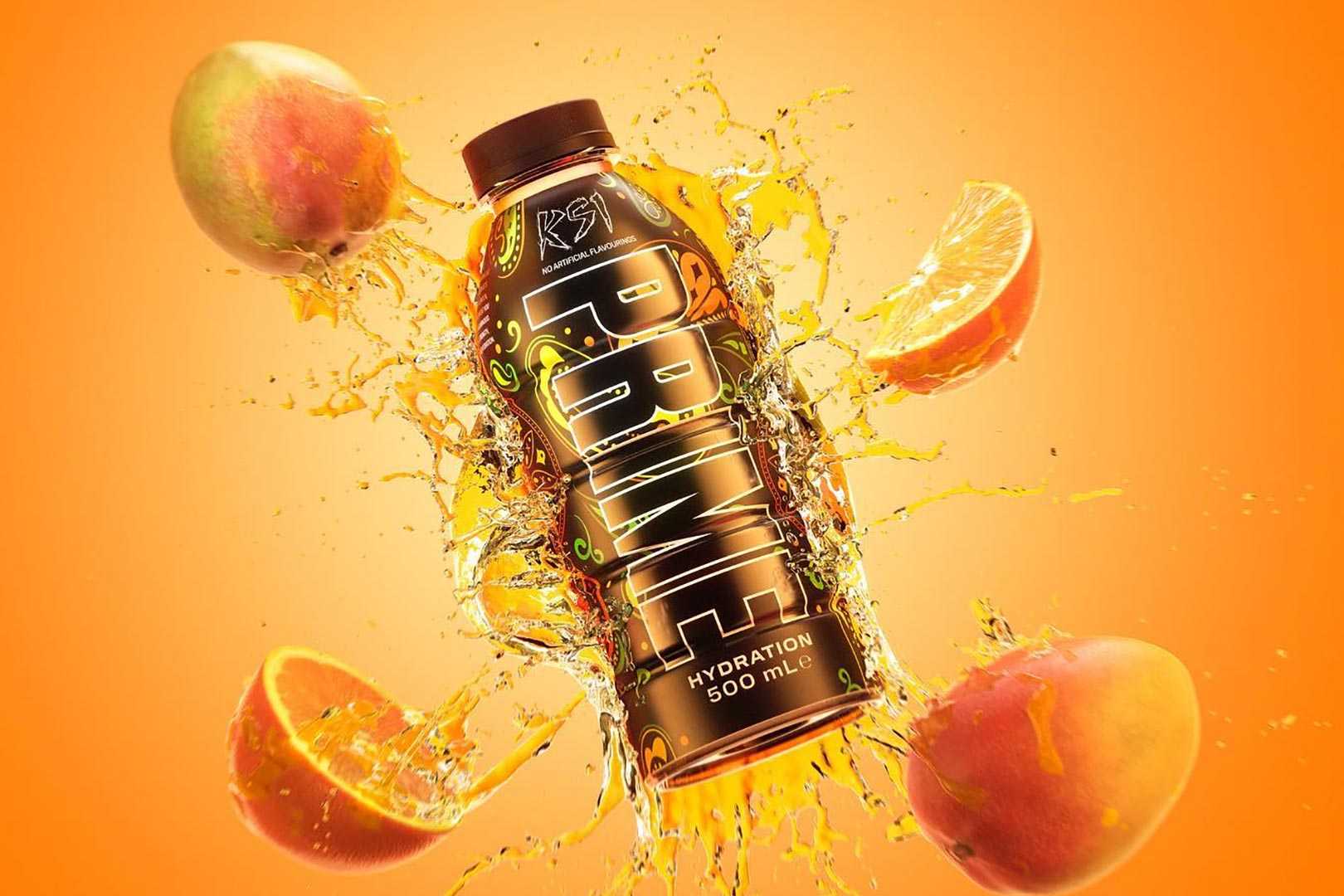 KSI and Logan Paul's beverage brand Prime, now offering two drinks in the original Prime Hydration and the tasty Prime Energy, has been a hot topic since the start of the year. The hugely successful company managed to bring in 250 million in its first year of business, and it is looking to go well beyond that this year, and Prime Hydration Drink recently became the official sports drink of the UFC.
With all that's going on, it was no surprise that the announcement of another limited flavor of Prime Hydration Drink made a lot of noise. For those that missed it, Prime has crafted a temporary taste named after one of its founders in KSI, which has been confirmed as an Orange Mango experience. Not only is it limited, but it's also launching exclusively in the UK through the dedicated online store at drinkprime.uk.
The highly-anticipated KSI Prime Hydration Drink or Orange Mango Prime Hydration Drink is launching today at precisely 5PM local time in the UK. That is within the next couple of hours, and if you don't want to miss out, we suggest you get in and order at that time. The product has been incredibly popular in the UK, and we suspect the limited and exclusive KSI flavor of Prime Hydration will be gone within the first hour.
The link you'll want to visit as soon as the KSI Prime Hydration Drink goes live is right here, and as previously mentioned, you can't purchase it in the usual case of 12 bottles. Prime has decided to wrap this in a bundle for £39.99 (47.74 USD) with a KSI bandana and KSI tee to match the branding of the beverage, and of course, you get a case of the flavor.