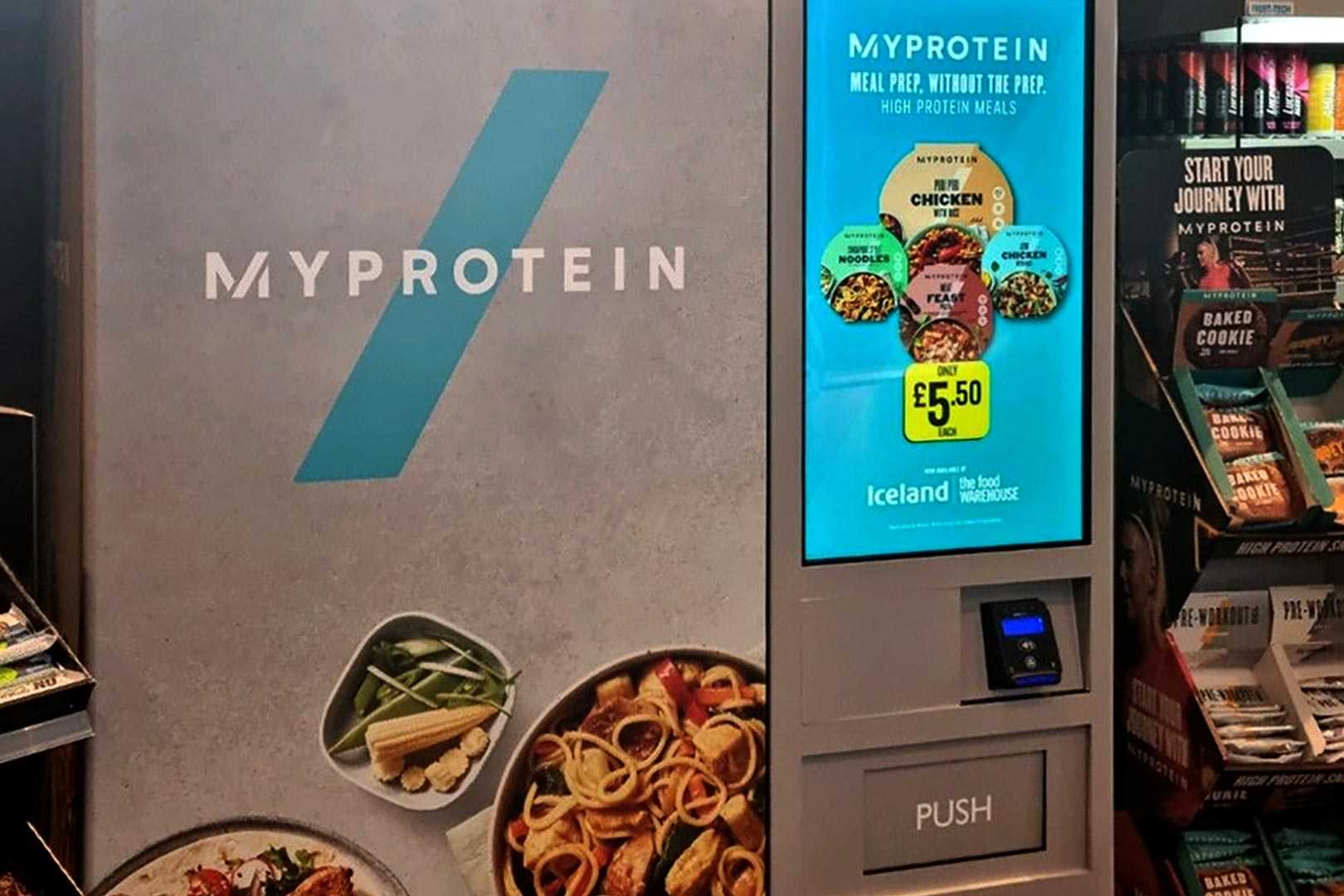 Myprotein started the year strong, announcing an absolutely massive partnership with the UK supermarket Iceland. The two came together to create a series of clean and nutritious frozen meals with all sorts of nutrition profiles and macro balances for different diets and lifestyles. The collection consists of options like Meat Feast Pasta, Piri Piri Chicken with Rice, Seasoned Chicken Skewers, and since March, protein-packed pizzas.
Myprotein and Iceland are taking their partnership even further, only a few months after debuting the collaboration, by putting a selection of the balanced meals into a world's first frozen food vending machine. You can see what the innovation looks like in the image above, which is like your typical vending machine. The difference, of course, is this one dishes out the healthy frozen meals Myprotein has in Iceland's many supermarkets in the UK.
The vending machine collaboration from Myprotein and Iceland is said to contain ten different meals, including some of the tasty creations we mentioned earlier in Meat Feast Pasta, packing 40g of protein, and Piri Piri Chicken with Rice. Buying through the vending machine, the nutritious meals will cost you £5.50 (6.80 USD), which is a bit more than what you'd pay at Iceland, especially with the deal it has at the moment with any ten for £35.
Myprotein and Iceland's frozen meal vending machine is currently being trialed at the major gym chain Fitness First in Wigan, and presumably, if it goes well, it'll be expanded into other Fitness Firsts across the UK and potentially other environments and companies that attract a similarly minded audience.