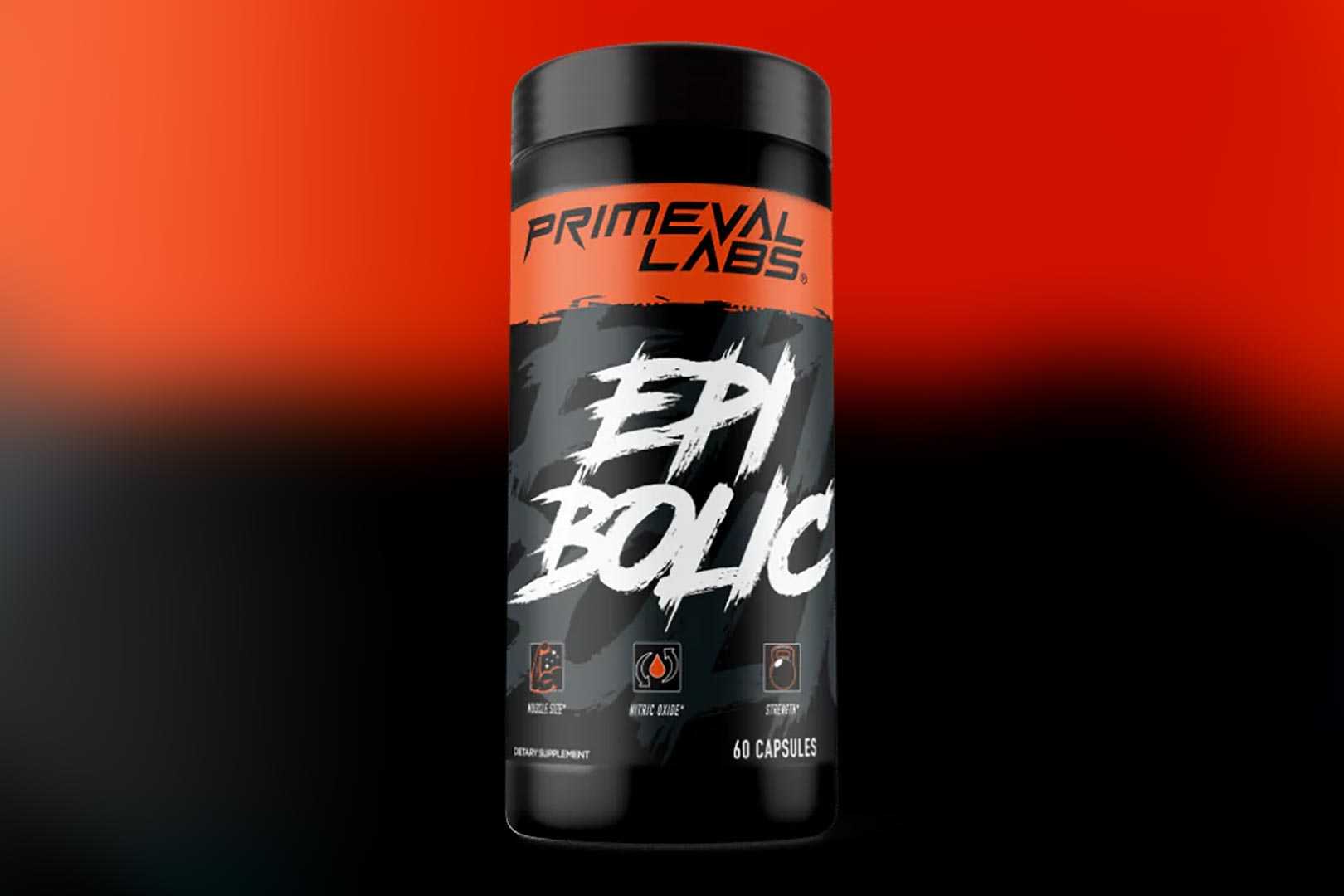 Primeval Labs recently revealed and released two new spin-offs of its testosterone-boosting muscle builder Mega Test, with Mega Test Jacked and the nighttime-specific Mega Test PM. The brand has certainly been busy and snuck out yet another supplement, and while it's not an extension of Mega Test like Jacked and PM, it is designed to support the same sort of areas and benefits in the three-ingredient Epibolic.
Epibolic is an epicatechin-powered muscle builder, although the title-related ingredient isn't all Primeval Labs has included in this; there are also two components you'll find in Mega Test Jacked but not at giant amounts where they can't be used together. The lead feature, epicatechin, is at 100mg per serving, then tongkat ali or longjack sits at half a gram, and the DHEA is twice that of Mega Test Jacked's dose at 50mg.
Similar to Mega Test Jacked and Mega Test PM, Primeval Labs has already added Epibolic to its online store; however, there is a better place to go if you want to purchase the supplement and give it a run. The brand's website has Epibolic at $44.99 for a bottle of 30 servings, while the retailer Muscle & Strength has a limited-time price cut, heavily discounting the product to $27.99, which is a huge saving of a little less than 40%.