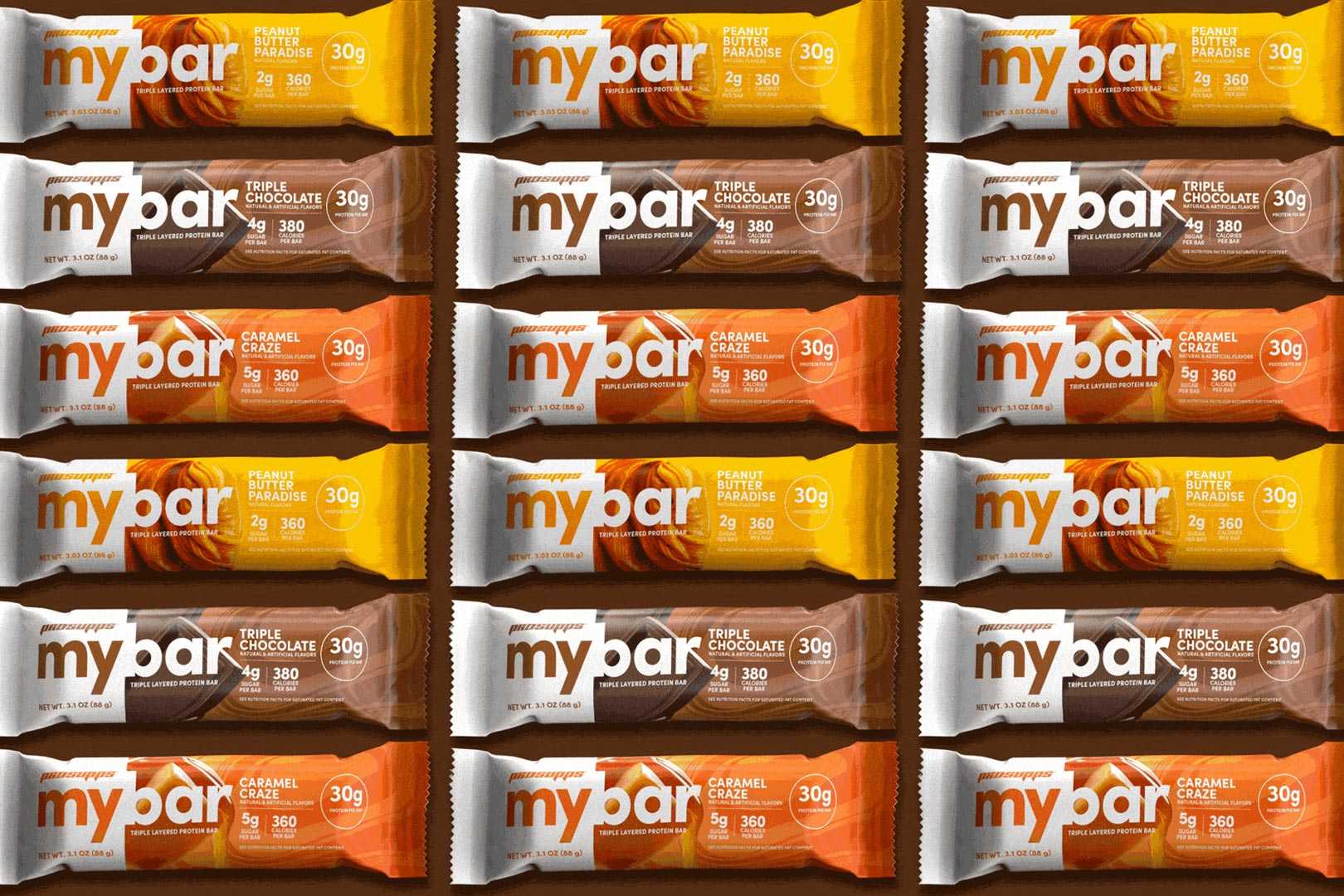 ProSupps dropped a bomb last week, announcing that its original hit protein snack, the MyBar, introduced about seven years ago all the way back in 2016, is making a return to the market here in 2023. We didn't get too many specifics, only that the product will be featuring a triple-layer build with various tastes and textures, and it'll be a rather heavy protein bar, tipping the scales far beyond your typical 60g at 88g a piece.
We've got a bit more to share on ProSupps resurrected MyBar, and it sheds more light on the macros, which, as we mentioned in our post, are likely to be on the high side with that protein bar weight of 88g. While first MyBar had the traditional 20g of protein, that won't be the case this time around. The brand has decided to go with the protein count from the more nutritionally dense MyBar Pro, packing a strong 30g of protein.
ProSupps will be keeping the sugar reasonably low at 2 to 5g, depending on the flavor, but due to the size, the carbohydrates and fat are up there, as the calories on the 2023 edition of MyBar sit between 360 to 380. If you were to scale the product down to get 20g of protein, that works out to as low as 240 calories, which is not far off the balance of the original MyBar at 20g of protein and 220 calories.
With all of this additional information coming just a few days after the announcement of ProSupps bringing back its MyBar, we have to imagine we're quickly closing in on the launch of the protein bar. As soon as we hear more, we'll be sure to share it, and to close out the update, the brand has confirmed three of the flavors MyBar is arriving in, with Triple Chocolate, Peanut Butter Paradise, and a sweet and salty Caramel Craze.