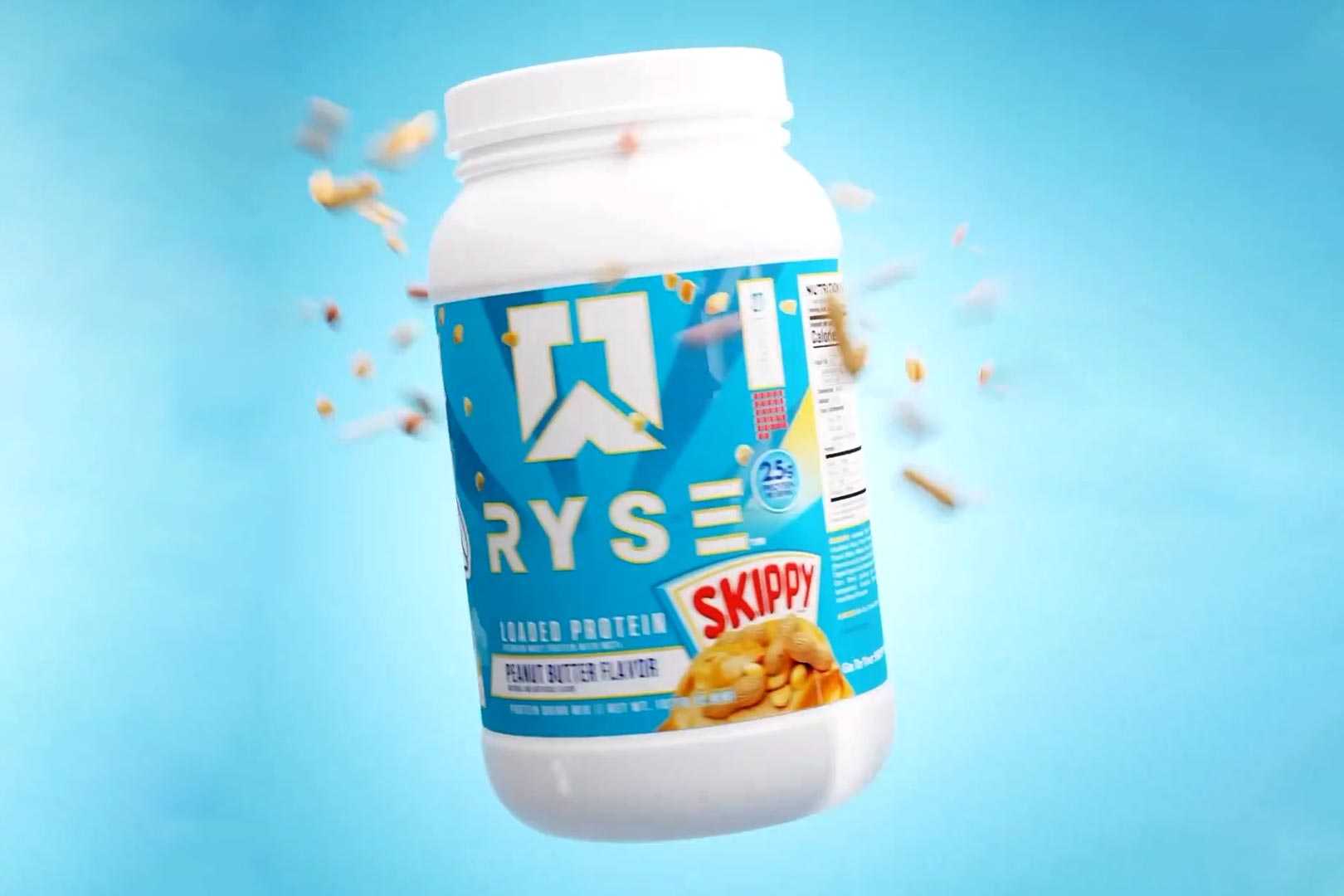 Another authentic flavor collaboration has been announced by the hit sports nutrition brand RYSE, and it is a big one, in fact, one that was mentioned a few months ago. Earlier this year, the retailer Campus Protein added listings to its website for a few unreleased products, including Country Time Lemonade flavors for Loaded Pre-Workout and the RYSE Fuel energy drink, and Skippy Peanut Butter Loaded Protein.
Since then, RYSE has launched an authentic Country Time Lemonade flavor of its energy drink — no sign of Country Time Lemonade Loaded Pre-Workout yet — and now we've got the previously confirmed protein powder flavor collaboration. The brand has indeed teamed up with the hugely popular and internationally known Skippy peanut butter for an authentic Skippy Peanut Butter flavor of Loaded Protein.
RYSE and Skippy's undoubtedly delicious Peanut Butter Loaded Protein has a similar nutrition profile to the supplement's already available Chocolate Peanut Butter Cup packing 25g of protein and 150 calories. The brand's latest collaboration is moving to the market swiftly as a release date of the 12th of May has been set, which is only one week from today, where you'll be able to grab the product in a tub of 27 servings.