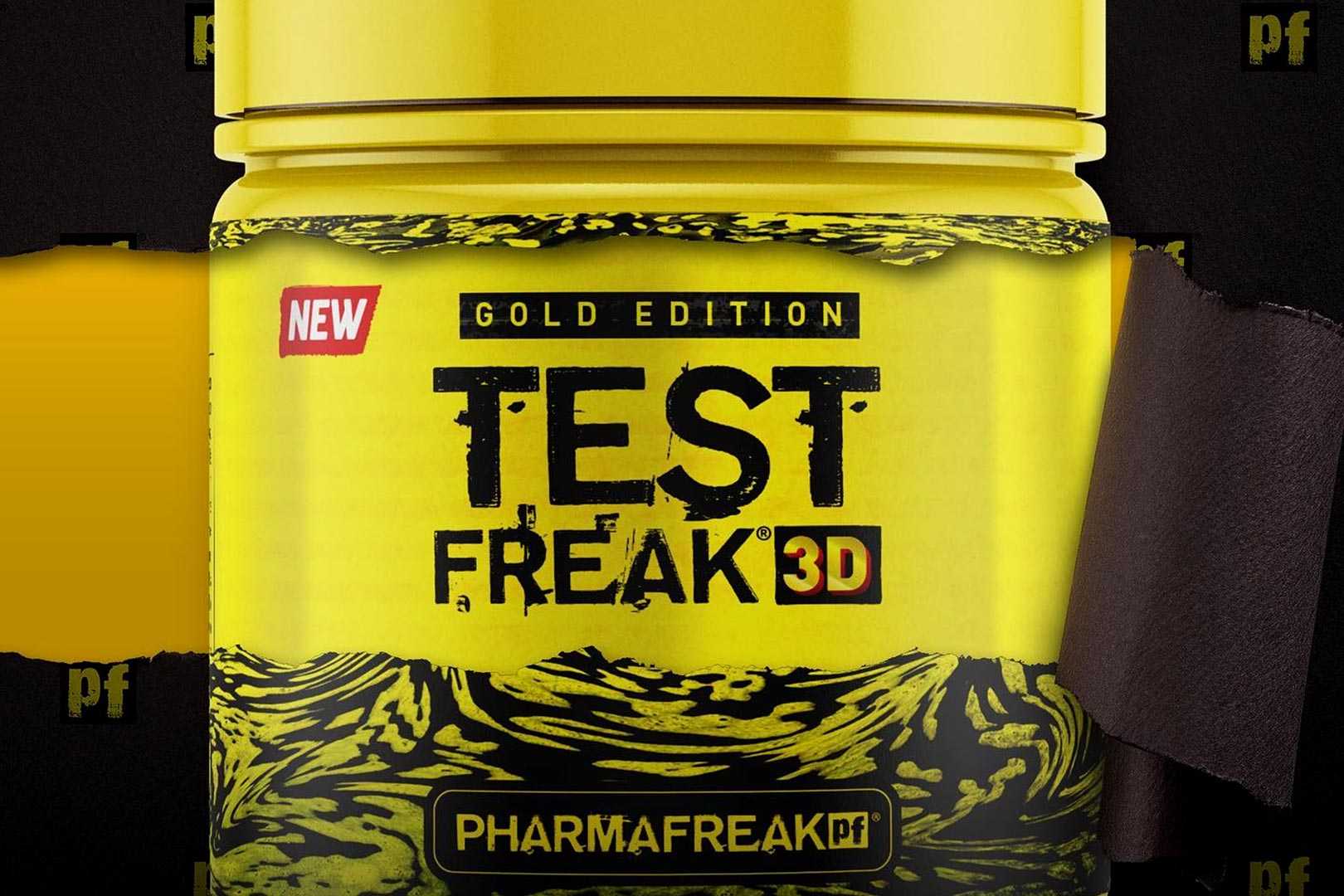 PharmaFreak has followed up the preview of its Gold Edition Test Freak and confirmation of three supplements being in the entire Gold Edition Series, with a preview of another one of the products in the collection. It's certainly not something we expected to see as, like that initial preview of Test Freak, the latest from the legacy sports nutrition brand, is a shot of another Gold Edition Test Freak supplement but in powder format.
PharmaFreak's second Test Freak product from its upcoming Gold Edition series is not only in powder format, it's also got "3D" attached to its name, giving it the full title of Test Freak 3D. In recent times having "3D" in the name of a supplement has led to the inclusion of the pump-enhancing 3D Pump blend. With that in mind, and the fact the brand already has other Test Freaks on the market, we suspect Test Freak 3D is some sort of testosterone-boosting pre-workout backed by the premium 3D Pump.
As recently confirmed, PharmaFreak is sharing everything there is to know about its Gold Edition collection at this year's Stack3d Supplement Expo, which is going down in about ten weeks at stack3dexpo.com. At our exclusively online convention, the brand will be completely unveiling each of the Gold Edition products as well as making them available, so if you're a fan of PharmaFreak, you won't want to miss this year's Stack3d Expo.