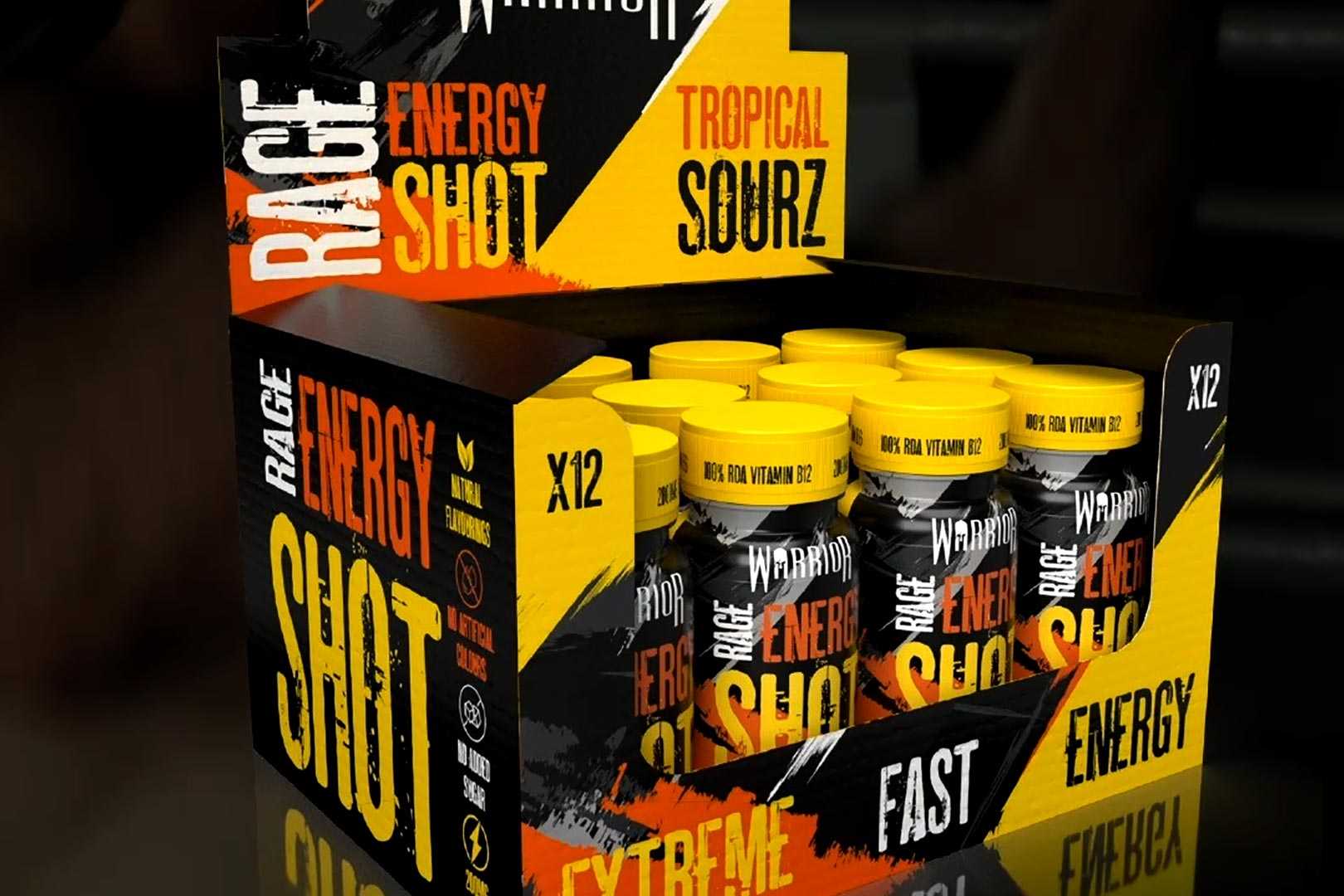 It turns out Tsunami Nutrition isn't the only sports nutrition brand in the continent of Europe dropping a pre-workout supplement in the compact shot format, as Warrior Crunch maker Warrior Supplements has also thrown itself in the mix. The product is essentially a spin-off of the brand's previously released and original stimulant pre-workout Rage and the more advanced Rage Savage, similarly named Rage Energy Shot.
Warrior Supplements hasn't put a formula as complex as Rage or Rage Savage in the 60ml Rage Energy Shot, with a small selection of ingredients, although most of them are more common in pre-workouts than a traditional compact shot. The latest entry in the Rage family of products features B vitamins, 2 of arginine AKG, 2g of performance-supporting beta-alanine, and, lastly, a strong 200mg of caffeine for energy.
Rage Energy Shot is already hitting stores across Warrior Supplements' local UK market, including Bodybuilding Warehouse as well as the brand's own online store. Regardless of which of those two places you visit, you'll pay the same £14.99 (18.92 USD) for a box of a dozen bottles. Unfortunately, when it comes to flavors, there is only one taste to choose from for the Rage shot in a sour fruity recipe named Tropical Sourz.