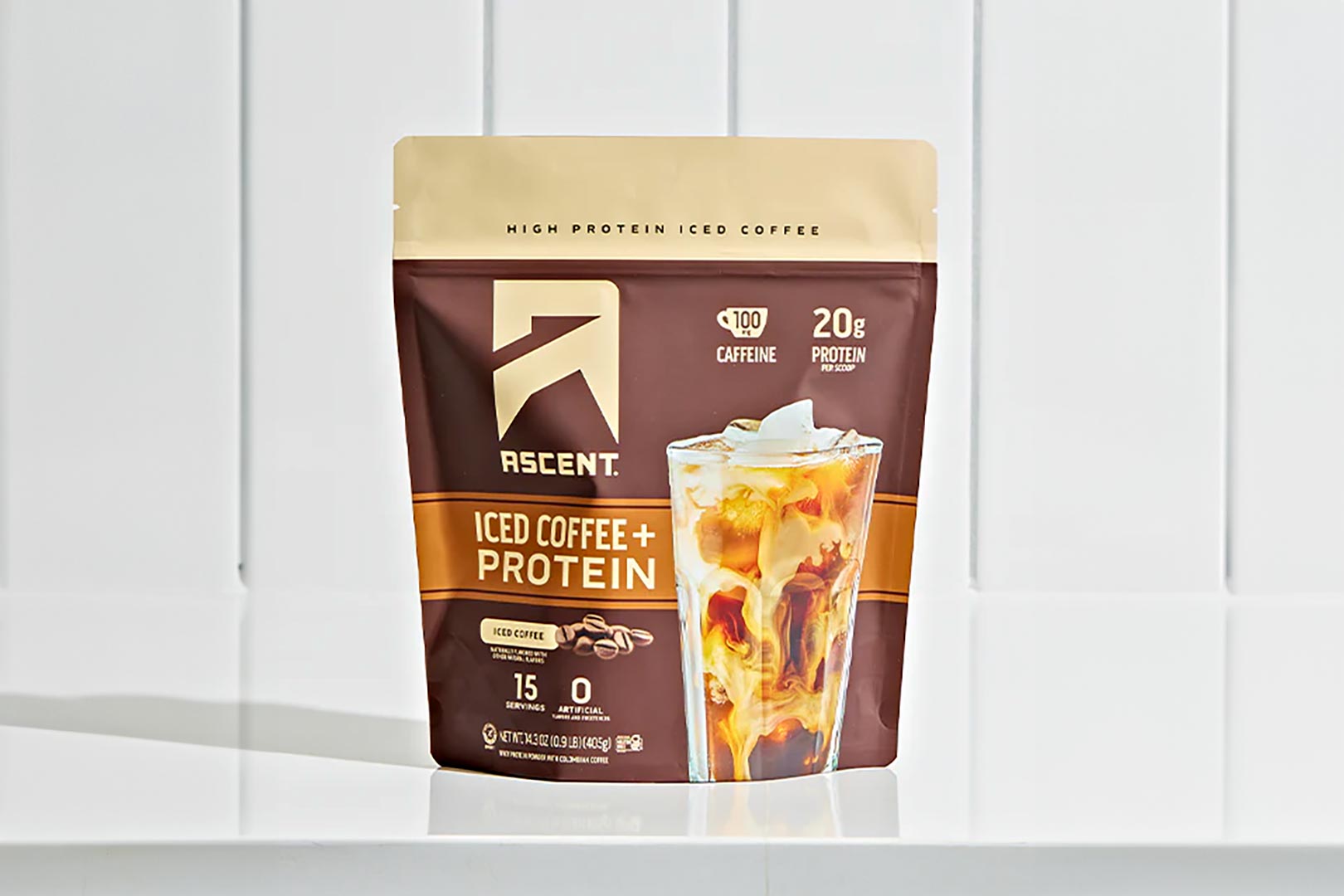 Ascent is a supplement company well known for its protein products, including its signature premium native whey isolate-powered competitor Native Fuel Whey and the tasty vegan-friendly Plant Protein. The brand that, not too long ago, released an exclusive 5lber of Native Fuel Whey at Costco is back with more development news, although this time around, it has something completely new in Iced Coffee + Protein.
As per the name of Ascent's latest protein innovation, Iced Coffee + Protein is intended to be a combination of iced coffee and a traditional protein powder. The supplement has all of the features of both beverages, including the fact that it can be served as a smooth and delicious iced coffee drink made with 100% Colombian coffee for an authentic taste and added Coffeeberry for a moderate 100mg of caffeine.
The other two main ingredients in Ascent's Iced Coffee + Protein are whey isolate and whey concentrate, blending together to give the iced coffee-like protein shake 20g of protein a serving, a lean and low 3g of carbohydrates, a gram of sugar, a gram of fat, and 100 calories. You can grab the brand's hybrid iced coffee and protein-packed product straight from its online store, where a bag of 15 servings costs you $34.99.