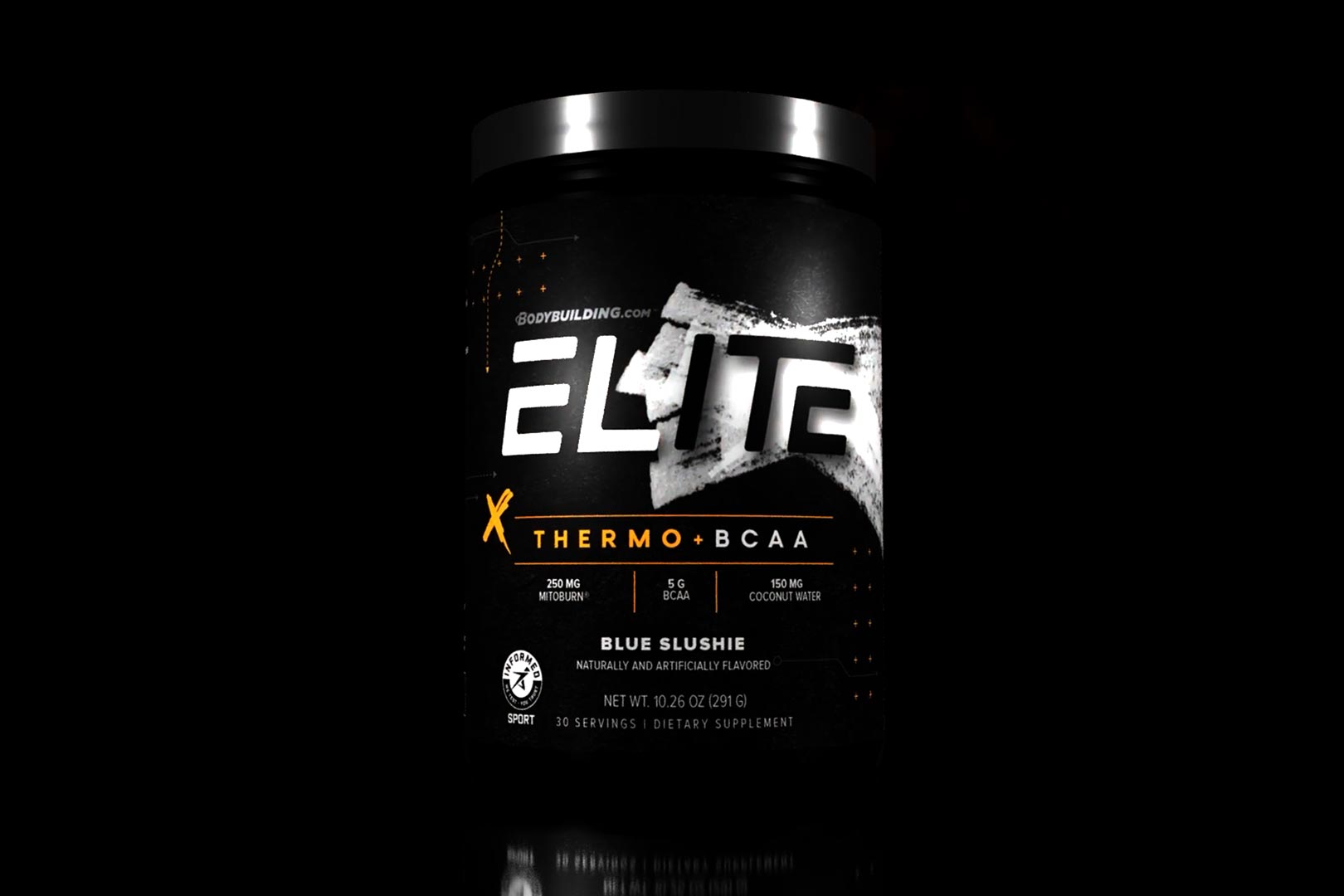 Bodybuilding.com welcomed its more performance and advanced selection of supplements, the Elite Series, back in April, and it made plenty of noise as it released several products around one another. It all started with Stim-Free Ultimate Pre; then, we got the performance-powering Power BCAA, a stimulant-backed Ultimate Pre, the energizing Energy BCAA, and confirmation of a protein powder in Strength PR Isolate.
The excitement continues this month as Bodybuilding.com has expanded its Elite Series with another amino supplement, separate from its already available Power BCAA and Energy BCAA. Similar to those other amino-based formulas, this one pairs a solid dose of BCAAs with a specific type of ingredients. The product is Thermo BCAA, and as you could probably guess, it pairs the all-important BCAAs with a reliable set of fat-burning ingredients.
Bodybuilding.com's Elite Series Thermo BCAA is a relatively robust weight loss supplement, as the BCAAs at 5g a serving is one of six key components. Alongside the recovery-enhancing BCAA is coconut water, 40mg of grains of paradise, 150mg of natural caffeine from green tea, and two premium branded ingredients with 1.5g of Carnipure carnitine tartrate and 250mg of the effective MitoBurn baiba, as mentioned, making for a well-rounded fat burner.
The newest and fifth supplement in the Elite Series, Thermo BCAA, is in stock and available for purchase over at Bodybuilding.com, and it is the exact same price as the other aminos in the collection at $34.99 for the same size tub packing 30 servings. To keep things even more consistent, the flavors that are available for the weight loss-supporting amino are the same as Energy BCAA and Power BCAA in Blue Slushie and Sour Watermelon.