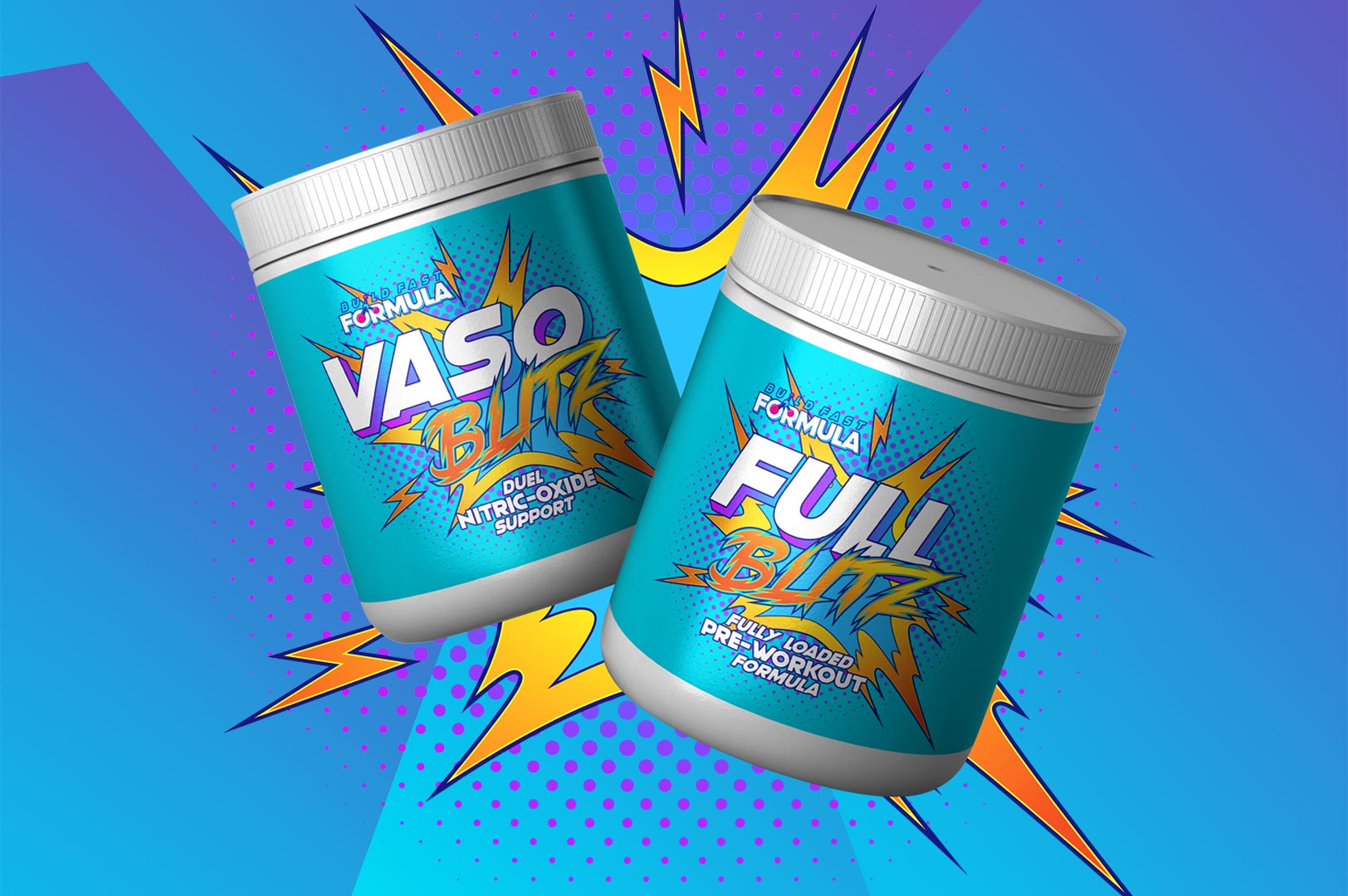 Fans of the reputable Build Fast Formula were taken on a bit of a rollercoaster these past several months, beginning back in October of last year when it announced it was clearing out all remaining stock and closing its doors permanently. It was tough news to hear from the brand that brought to market effective supplements like the pump-enhancing VasoBlitz, but it took only a few months for all of that to be reversed.
Earlier this year, in March, Build Fast Formula came out and announced it is coming back with all of its original sports nutrition products, from the stimulant-free pump-focused VasoBlitz to the stimulant-powered FullBlitz and the protein powder Eighty:20. Basically, the brand is back in full force for 2023, and to maintain the momentum and make even more noise about its return to business, Build Fast Formula has undergone a makeover.
Ever since the company came to market, it has had the same black and blue label designs. This year, just shy of four months after it was resurrected, Build Fast Formula has changed the look and feel of all of its supplements, and it is a relatively drastic difference. You can see what the rebranded products look like in the image above, where they've switched to a brightly colored, comic book-style design that's much harder to miss.
Everything about Build Fast Formula has changed visually with the rebrand; even the logo has received some attention and alterations. The brand's reliable supplements have remained the same regarding the formulas, so despite the changes on the outside, fans can expect all of the same results. For a better look at the revamp, check out Build Fast Formula's online store and expect to see more of the new look moving forward.