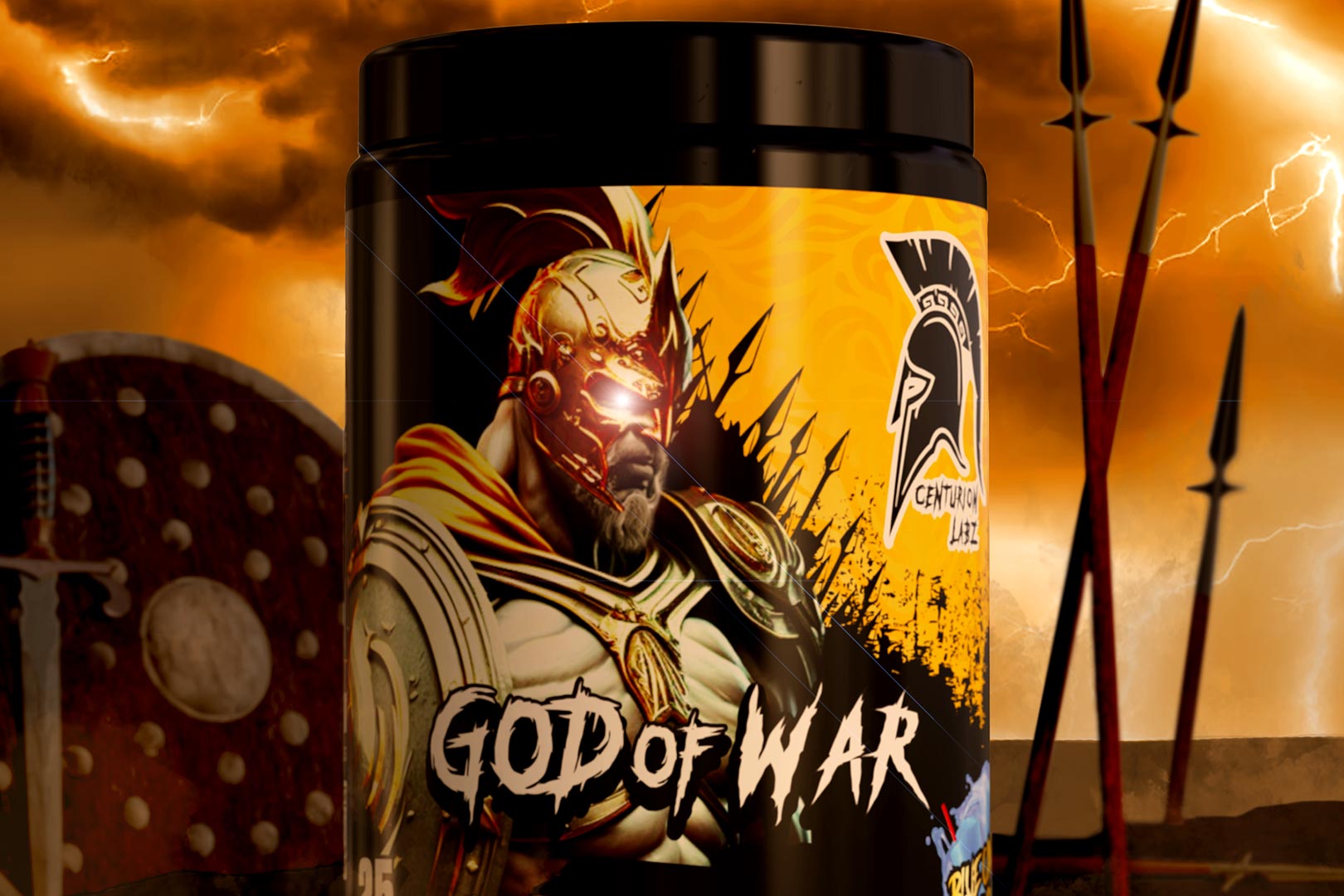 Hardcore company Centurion Labz recently confirmed that its completely new stimulant pre-workout God Of Rage Unchained is the beginning of a complete rebrand. The look seen on that supplement was said to be the first in the makeover, and the rest of the brand's products would eventually get a similar sort of label. Today we have an image of what exactly that looks like with an updated version of the regular God Of Rage.
As you can see in the picture above, the first supplement to be rebranded — since God Of Rage Unchained was technically an all-new pre-workout — is God Of Rage, wearing a similar sort of design, dominated by a detailed illustration of an armored warrior. As far as we know, the formula for God Of Rage will remain mostly the same as the version before it, and it will remain available alongside the recently released God Of Rage Unchained.
In addition to the rebrand, Centurion Labz has taken the opportunity to add another flavor to the menu of its flagship pre-workout in a refreshing Wicked Watermelon.